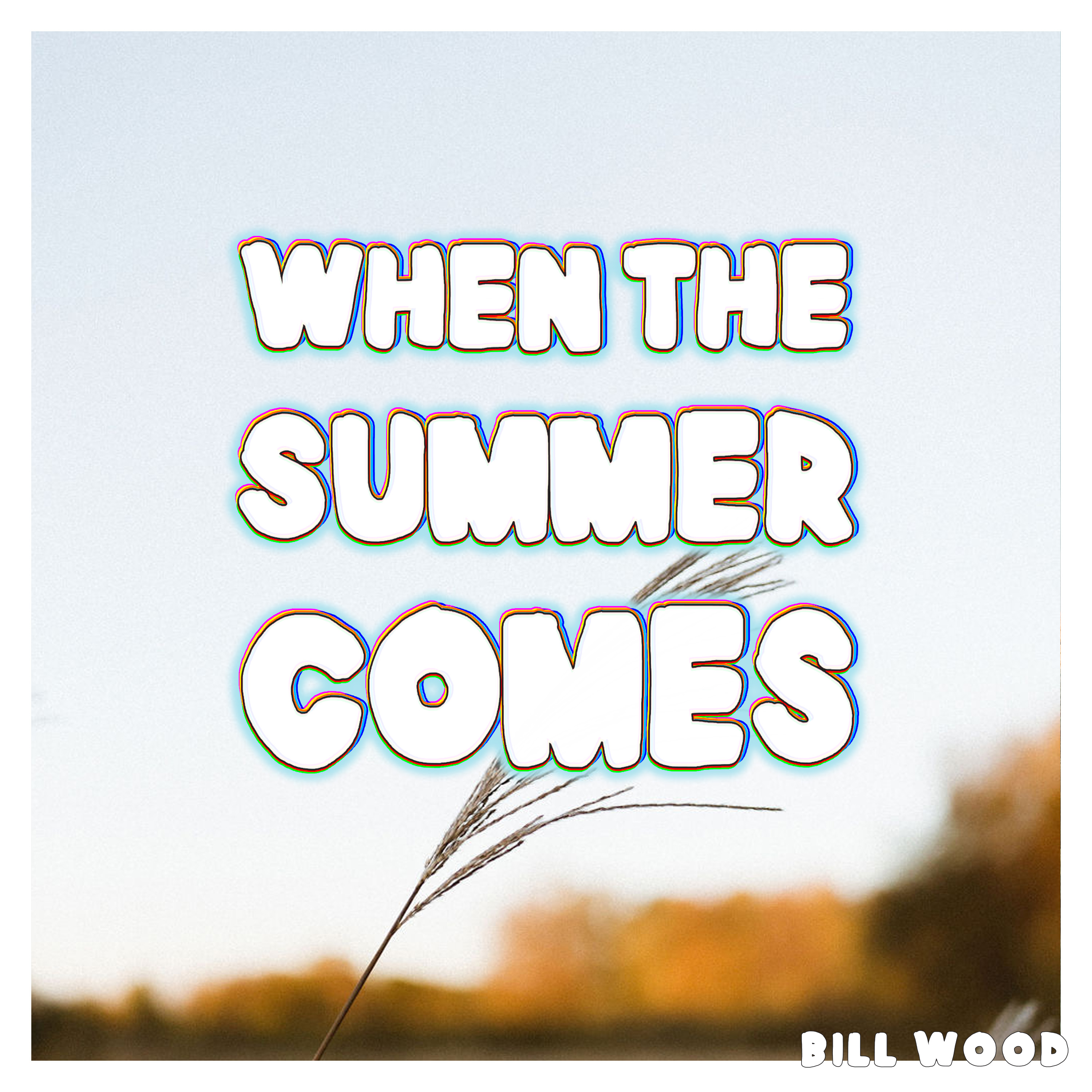 Fri Jul 02, 2021
While the pandemic-induced hiatus on performing kept Bill Wood from joining his bandmates in Bill Wood and the Woodies in a promotional tour for their early 2021 release, Radiola, it hasn't stopped Wood from creating more new music.
Hunkered down in his home at Prince Edward County, he joined forces with producer Annelise Noronha to record and release When the summer comes.
Eye Eye was a Canadian rock band in the 1980s andIndustry veteran singer-songwriter Wood, the former lead vocalist for Juno-nominees EyeEye (Out on a Limb, Endless Night, My Sensation) has perfected his craft over four decades. The band had its roots in The Oh Nos, a Toronto band whose members included vocalist Bill Wood and guitarist Andy Ryan. After that band broke up, Wood formed the band Billy Club, while Ryan joined with drummer Mark Caporal to form Eye Eye as a duo, to which vocalist Michael Bell and bassist Doug Ruston were soon added. Both bands were finalists in Q107's Homegrown talent competition in 1984, which Eye Eye won; the following year, Eye Eye were also finalists in CBC Television's Rock Wars and the Rock Express/MuchMusic Talent Search.
They released the album Just in Time to Be Late in 1986 on Duke Street,and released the singles "Out on a Limb" and "X-Ray Eyes".
"Out on a Limb" peaked at #51 in the RPM1OO Singles chart the week of August 23, 1986, and "X-Ray Eyes" peaked at #52 the week of November 22, while the album peaked at #87 on the RPM100 Albums chart in the week of July 5. They toured across Canada to support the album as an opening act for both Glass Tiger and Platinum Blonde.
The band garnered a Juno Award nomination for Most Promising Group at the Junos of 1986."Out on a Limb" also garnered a Casby Award nomination the same year for Best Video.
While he checked out of the "star-making machinery" of the music business in the early 90s to raise a family, he has been writing, performing and recording throughout. Both Bill Wood and the Woodies and the duo of Bill Wood and pedal virtuoso Burke Carroll have earned a devout following among discerning fans of well-crafted songs that tell a story while also compelling the body to move.
"Bill Wood has tape into the perfect mood shift post-pandemic with When the Summer Comes. The plaintive melody breathes between each phrase and invites the listener to come along and let the vistas and mood of the forthcoming summer envelope them." Jamie Vernon, GWNtertainment Magazine
"When the Summer Comes" is Wood's first solo recording—produced and engineered by Annelise Noronha (Justin Rutledge, Selina Martin) and featuring Jeremy Kelly (Edwin, Blue Man Group)  on guitar and Chuck Dailey (I Mother Earth, David Wilcox) on bass. It's a ballad with heart and soul, and, like many of Wood's songs, it has the feel of an instant classic.
Check out "When the Summer Comes" on YouTube here:
For more on Bill Wood visit:
billwoodandthewoodies.com