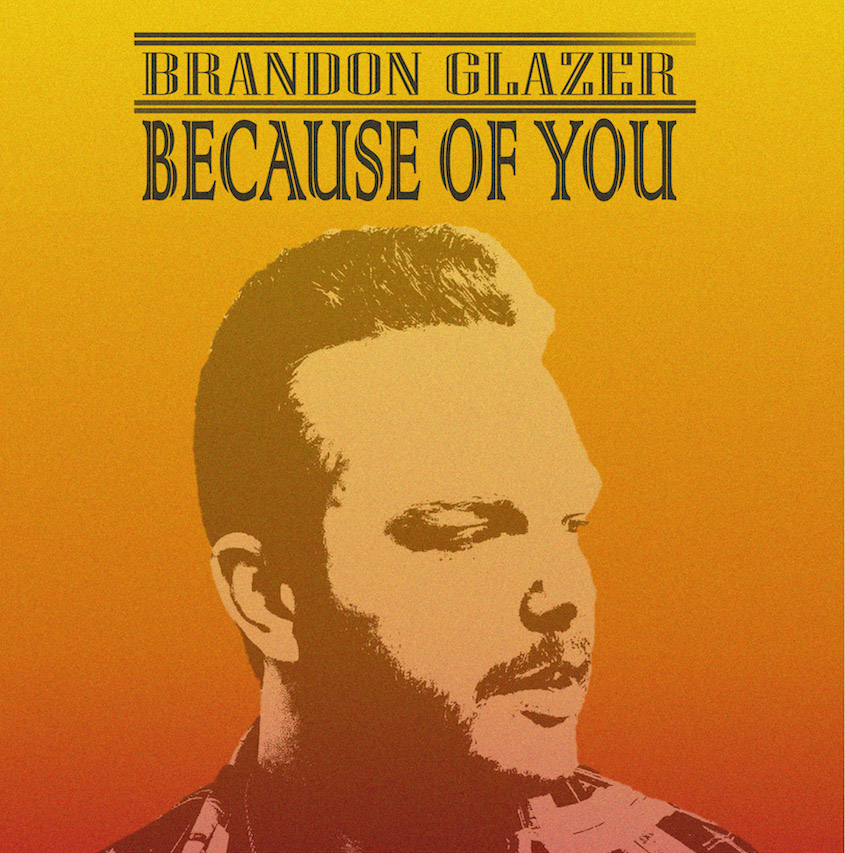 Fri Sep 10, 2021
The new single from Toronto singer/songwriter/producer Brandon Glazer is the title cut of his forthcoming album Because Of You, and if the album is anything like this track it will not disappoint.
Check out "Because of You" on YouTube here:
With his unlikely yet unforgettable combination of vintage Country Rock and glossy up-tempo Pop, Brandon is breathing new life into modern music. Acting as his own producer on the project, he incorporated modern production techniques, to push his sound into bold new musical territory.
Since the release of his first single in 2020, Brandon has maintained a steady stream of releases, culminating in his outstanding EP First. With its memorable melodies, and evocative vocal performances, it introduced Brandon's one of a kind style to an ever growing fan base. With his new album expected to drop later this year, Brandon is on track to reach his largest audience to date both in Canada, and around the world.
The players on Because Of You include Brandon Glazer on vocals, keyboards, and synths, Poliedric Simo on bass and guitars, and Danyal Ince on percussion and drums. The track was produced by Brandon Glazer.
For more on Brandon Glazer visit:
brandonglazer.com
open.spotify.com/track/4rg9SQ9M5Y7y4Uy37Zk1wP
music.apple.com/ca/album/_/1580246092?i=1580246093&mt=1&app=music&ls=1
listen.tidal.com/album/193545930/track/193545931