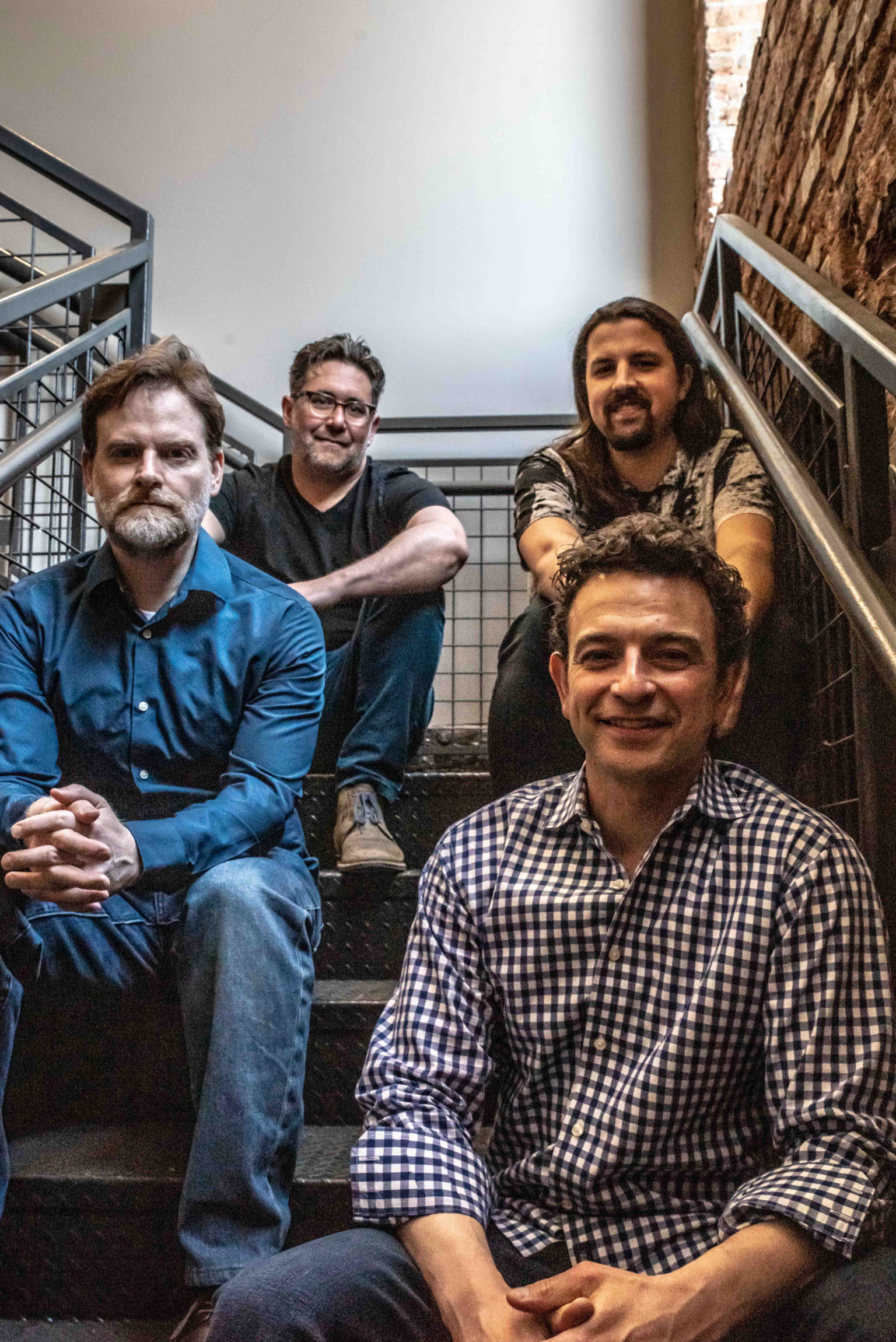 Fri Nov 20, 2020
International indie rocker Alan Zreczny and his band bluefront confront the often harrowing reverberations of emotional, new single "Aftershocks".
Watch the video "Aftershocks" here:
The title track from bluefront's 2019 sophomore album release, the song "was written after I watched a news report about an earthquake and its aftershocks," Zreczny lays plainly. "It started a process of thinking about the correlation to emotional aftershocks, like the flash of a memory where the whole thing would sort-of hit again.
"The song is my small way to address my own aftershocks and being 'ready' to handle them when they come," he continues. "I realized that the aftershocks could actually feel worse than the shock or the event itself. In essence, I had already made it past the initial blow but now, on top of reliving that, I'm upset with myself because I'm thinking about it again, and it's affecting me in the same way.
"It felt like it was time to stop, so the first part of the song is about letting go and leaning into something unseen that may not necessarily make sense as a way to make it through. When the big change in the music happens, it's sort of the challenge: you know the aftershocks are coming, so what are you going to do about it?"
Song three of the album's seven narrative poems set to spirited melodies, "Aftershocks" marks its own moment on the album's Richter scale of shimmering melodies and intricate instrumentation deftly demonstrated alongside Zreczny alongside bandmates Jason Steele, Nick Kabat, and Mark Burns.
"I love how the music became more textured as we kept playing it," Zreczny offers. "And I absolutely love the brushes added during recording; they sort of glue all those textures together."
The same goes for the song adhering the rest of the album together; it is, after all, the titular track. "The rest of the songs were chosen because they just seemed to fit in and pick up on the theme of emotional aftershocks and what causes them."
A lawyer-turned-singer/songwriter, Zreczny first picked up a guitar at the age of ten, having grown up in a house always filled with music and music lessons. His love for music and writing remained under the surface while he went to college, law school and grad school, and continued as he worked as both corporate in-house counsel and later at a law firm…
The thoughts about creating music were ever present: "I always thought of being a musician and writing songs as the most fulfilling modes of self-expression. And then, a terrible break-up happened."
Inspired, Zreczny started writing and hasn't looked back since. Unless, of course, it's for valuable songwriting supply, which is the case for Aftershock's premiere single released earlier this season, "It's Not Over Yet." "Looking back, things are a lot more clear," he reveals, marvelling a bit. "Let's just say I was in one of those cliche relationships where it's quite tumultuous and there are more breakups and 'on-and-offs' than you can count, or even care to admit…
"Anyway," he continues, "that's what's going on here."
Aftershocks was recorded at Electrical Audio by Scott Steinman, mixed at GardenView Sound Studio by Scott Steinman for Studiomedia Recording, and mastered by Matthew Barnhart at Chicago Mastering Services; it follows Zreczny's debut, The Arbor Sessions.
Zreczny and bluefront have performed at Uncommon Ground, The Elbo Room, The Gallery Cabaret, The Red Line Tap, Old Town Art Fair, Subterranean, The House Cafe, and The Cubby Bear, among others, and appeared on WGN Radio and the Chicago Acoustic Underground podcast.
For more visit:
bluefrontmusic.com/
instagram.com/bluefrontmusic/
facebook.com/bluefrontmusic/
open.spotify.com/artist/6K6oGR8jRPioS2dMXj8ldS?si=kvylTmhiSWmcyMGY9cn9Ng