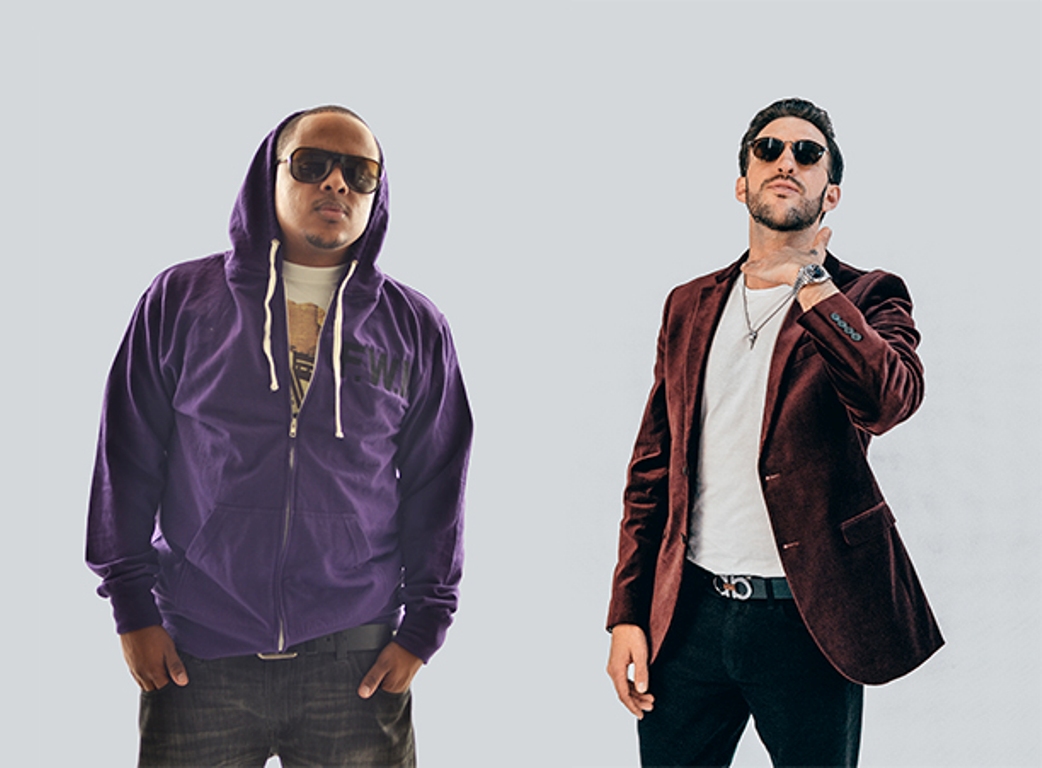 Fri Jul 17, 2020
If there's two things Albuquerque, New Mexico and Montreal, Quebec have in common, it's that they're big fans of American dancehall/rap-fusion pioneer Nawlage, and they're no stranger to summer heat.
And Nawlage wastes no time turning up the heat on both with the release of his new single paying honour and homage to them both, "ABQ to Montreal feat. Jawny BadLuck"
Watch and listen to ABQ to Montreal feat. Jawny BadLuck here:
Landing ahead of his forthcoming release, Influencing Since 2k5, the track features Jawny BadLuck and circles the story of a girl who's left the desert for more Northern pastures.
"We wanted to capture the idea that a girl from ABQ — where Jawny BadLuck is from — was moving to Montreal, a place where they still appreciate and embrace Nawlage's classic music as if it was still new," Nawlage says. "I've never been to Montreal, but I noticed my Spotify streams at one point were mostly from there."
As for Jawny BadLuck's participation, it was an instant 'yes' from the New Mexico-based artist. "When Nawlage played this beat for me the first time, I knew right away I wanted to hop on the track," he shares. "It was an honour to work alongside one of my favourite producers and colleagues.
"There's a really cool vibe and layer of fun when we work in the studio together.
"Nawlage talks about this girl that makes him want to hit the gym and make more money — who doesn't?! — so he can go visit her," Jawny BadLuck continues, speaking of the song. "Then I mention several times about needing to make money to support the lifestyle of literally flying from ABQ to YUL to see this girl who left 'Burque' for Montreal until she returns to the University of New Mexico.
"I love that Nawlage talks about some of the diners like The Frontier and 66 Diner that are super nostalgic for myself, having grown up here," Jawny BadLuck continues. "Any true 'Burqueno' knows and respects those spots.
"I can't wait to see Nawlage's face when he bites into a cinnamon roll from The Frontier, or a chocolate shake from 66 Diner… Pure bliss!"
Born in Oceanside, California, and raised in Lawrence, Massachusetts, Nawlage first took to rapping in high school, going so far as to build his own home setup to work consistently on his own music and that of artists in the area.
Without his knowledge, his sister began posting his music on MySpace, leading to him being labeled the #1 unsigned artist with his song "1393 Miles Away." That same year he sold the song to the Honey Family in Korea, becoming his first major placement, and promoting for clubs and creating relationships with DJ's in the area — most notably, DJ Styles. Soon they became close friends and collaborators; one day, Styles sent him a beat and encouraged him to sing on it, which resulted in the freestyle "Way You Grind." High praise affirmed, Styles then sent three more, one of which was "Husband and Wife" produced by Vinyl Shotz, which soon became a regular in Styles' set. Unbeknownst to Nawlage, who was living in Florida at the time, the song gained momentous traction in the North East and his name was spreading like wildfire, prompting a move back to Boston for shows and appearances.
As he gained popularity, Free World Muzic helped the groundbreaking artist record a song with Latin artist Fuego in 2009, and Rick Ross in 2010. It wasn't until 2012, with the support and encouragement of his management Free World Muzik lead by Sparky and Yaks, that Nawlage fully embraced his position as a dance-hall artist with a feature from French Montana on his previous smash "Husband and Wife." The track went on to become a single off French Montana's mixtape, Coke Boys III, and has its own official video.
More recently, Nawlage transitioned back into studio life to work behind the scenes; he founded NdroiDBeats with artist/producer erikmvsxn, and is currently at Alex 'Mixed by Lex' Romero's Grandbay Recording Studios where he helps artists achieve their musical dreams.
But that doesn't mean performances are fully off the table, he muses.
"I got a call from a club promoter in Montreal to perform, and weeks later, I met a girl that was from there who explained to me how much people out there loved my music.
"I'm very intrigued to find out I have lots of fans there, and look forward to one day performing there — both this song, and my classics that they appreciate.
"In a way, to pay homage and show awareness to the love and support from that area, I've wanted to put 'Montreal' in a song title of mine for months now. That also influenced the song."
For more visit:
instagram.com/therealnawlage/
facebook.com/therealnawlage
twitter.com/nawlage
open.spotify.com/track/1VpRbYUQxVOtOWX0FcDzkC?si=uKzl3L1jTyq3cj4ZLCkuS