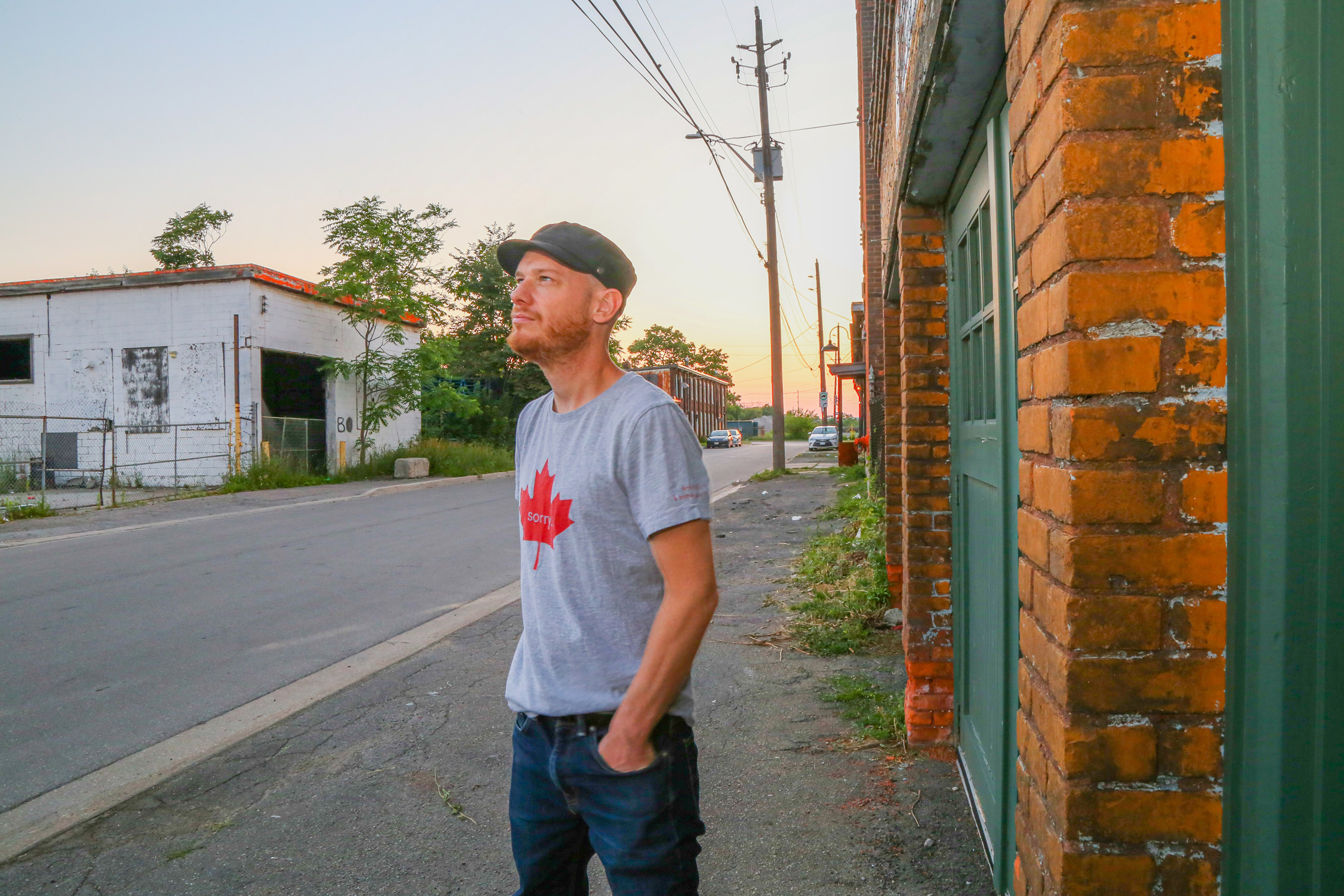 Fri Nov 13, 2020
Canadian alt-rock Americana artists Bryce Clifford & Brother Superior have set a deadline in "Tomorrow We Break Up With Ourselves" — the latest single off their forthcoming album, Rebounder.
The video features freshly digitized VHS clips of Clifford skateboarding with his brother and friends in the 90's. Watch it here:
With added influences of post-punk, blues and old-school soul woven in, the band's newly minted third album sews in a bow the frontman's storied 10-year sojourn to Austin, Texas and back.
"The journey of creating Rebounder starts in Austin, Texas," Clifford recalls. "There, I'd been in a new relationship I was excited about when, out of the blue, it disintegrated in one night. Literally.
"It was one of those rug-pulled-out-from-under-you kind of moments," he continues. "I think I took it pretty well, but I also decided it'd be a good idea to pack everything and drive to Canada the next day."
"People have different ways of dealing with this kind of thing; mine was to throw myself into making a new album from scratch. I imagined myself pressing it to vinyl and mailing her a copy one day. At that time, imagining it'd win her back. It was a grandiose and far-fetched idea, but at least I have a record to show for it."
The track "Tomorrow We Break Up With Ourselves" came as a reaction to writing one-too-many slow and introspective songs. Clifford considers, "You can only work on those 'downers' for so long until you need to shake it off and play something irreverent and poppy.
"This one flips-the-script on the 'hopeless-romantic' narrator and asks, 'is it possible that you're the problem?"
"I'd held onto the song title for years. A friend came up with the saying one night at the Elephant Room, a jazz club in Austin. We'd been comparing and joking over some of our relationship woes and she said, 'Tomorrow, Bryce, we break up with ourselves.'
"I always laughed at how she added 'tomorrow', indicating there's very little determination towards this effort of self-improvement…"
The story behind this album was initially a difficult one to talk about, Clifford shares — not because of the hard feelings behind the breakup at its centre, but for what he wondered was a "regrettably trite scenario…"
"I seethe at the idea of being lumped in with those lame 'singer/songwriter seclusion' stories," he says, half-groaning, half-laughing. "In all seriousness, though, I hope it isn't filed under 'pain makes art,' but something more like 'art as survival.'"
Gravitating north back 'home' to Canada, with no plan except to mine the circumstances for a collection of songs, the 2,500-odd kilometre drive confirmed to Clifford two things: he had a record and he couldn't let it get away.
"I would make voice memos in the car, or stop off from the highway — preferably at a Waffle House — to knock out some chords and melodies. Like a common cold, I knew I'd get better so I had to chase the ideas while I was still on the bad side of symptoms. I was afraid the adrenaline would wear off, so I worked on the songs nonstop for the first several weeks.
"I set up recording gear in an abandoned RV my family had been storing on some empty farmland near London, Ontario. It was self-imposed isolation before that was a thing, pre-pandemic; I was surrounded by snow-covered cornfields and I shut off the social media for months.  It was the perfect place for silence and experimentation.  It was very freeing to allow myself to be off the grid and off the hamster wheel for a while.
"Based on the overwhelming feelings, and a racing mind, this goal of making a record served as an antidote to a bruised heart in free fall," he continues. "Neuron-firing creativity has a way of absorbing letdowns, like a built-in defense mechanism.
"I relied on that."
Before this year's release, it had been ten years since Bryce Clifford & Brother Superior's debut LP, Hail Tapes (2010), and another four since the sophomore EP, Whatever Coach (2016). The band has toured, performed and been featured extensively, including at or on NXNE, MTV, CBS, The Syfy Channel, Bravo Canada, The CW, and in the award-winning film, Here We Are.
For its part, Rebounder lands as a 12-track tome to a relationship that was, wasn't and could be again.
Its early pre-release success includes showcases at Austin's DIY Conference, Toronto's Indie Week, and filming at YouTube's headquarters; Bryce Clifford & Brother Superior were recently CD Baby's Artist of the Month for August.
"I think the songs do a good job of reflecting the mood swings in a person when the bottom drops out," Clifford says of the release. "It documents a sort of manic confusion, the tangents from disbelief, to loss, to a 'rock and roll' defiance.
"The songs don't wallow too long, either," he adds. "It's balanced with songs that reach back in time for the bright moments."
"Heartbreak is universal, and everyone gets their turn. I just feel lucky to have had a place to put it."