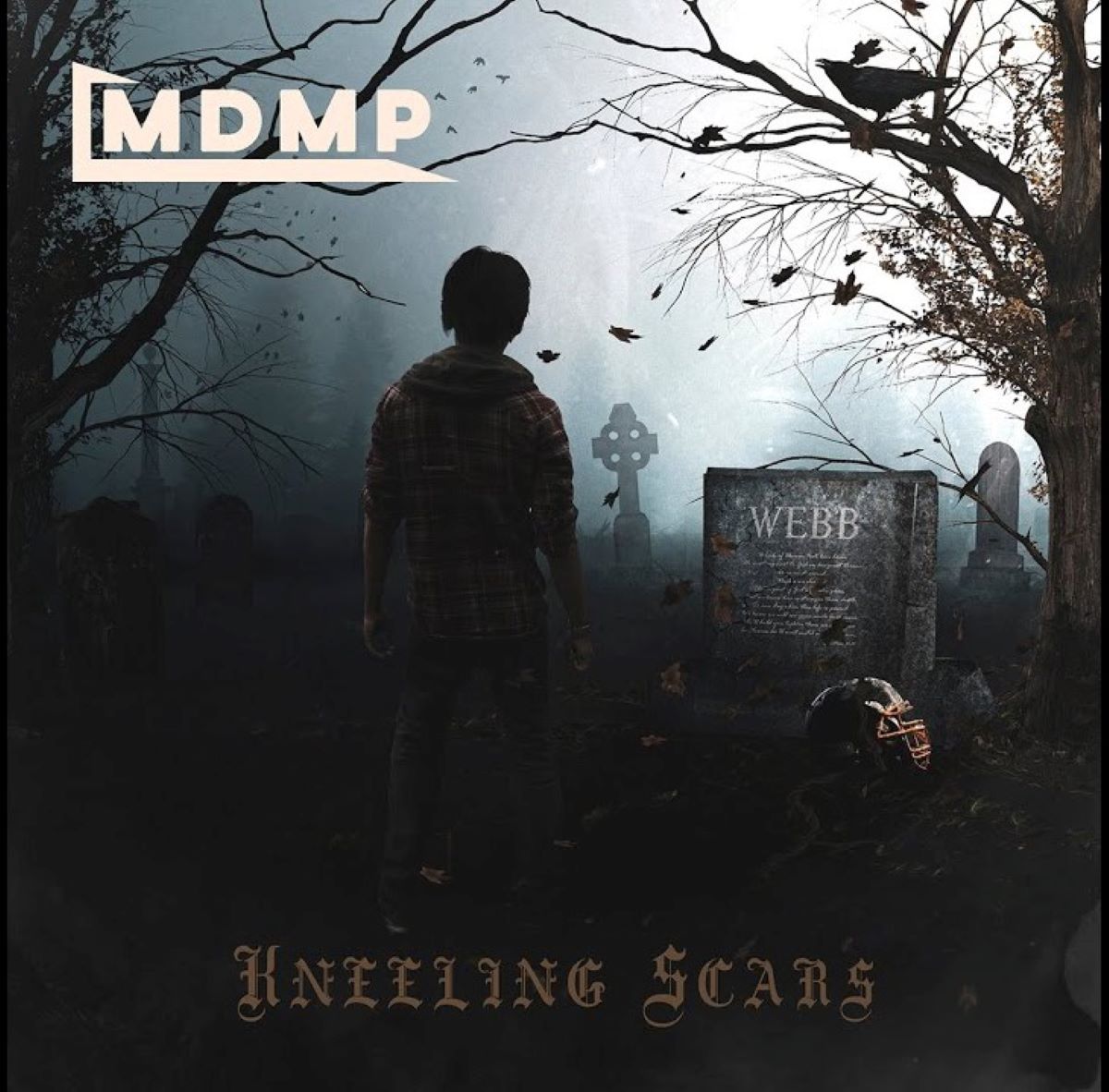 Fri Jun 25, 2021
Nearly seven months after his last single, the enticingly frightening "Chosen One" — where he pays homage to veterans, living and fallen, by delving into his own harrowing memories of serving time in the military — Jeremey Meyer, front man for MDMP, has appropriately returned to the alternative rock scene with a brand-new single, in which he discloses more of the torments he's faced throughout life. Fittingly, it's called "Kneeling Scars ".
Though the lyrical content of this brand-new original is not as vividly agonizing as that of "Chosen One," "Kneeling Scars" is one of MDMP's most-personal tracks to date. Check out "Kneeling Scars " on YouTube here:
This is evident in the songwriting; multiple times throughout the song, Meyer is heard singing, 'All I do is cry / 'Cause I miss you,' and clearly reflecting on an impactful absence in his life.
"I know you've been through a lot in your life, and I am honored to once again reunite this time through song," says MDMP of "Kneeling Scars." "Always know you have friends out there, and some days can be struggles.
"Just always remember we all have a purpose on this earth, and our actions — as minuscule as they may seem — have lasting effects that you can't imagine."
The urgency and agony present in "Kneeling Scars" is not just evident in MDMP's lyrics; his tone of voice is bound to tug on your heartstrings, whether you like it or not. This alluring poignancy is echoed further in the song's instrumental elements too, as the listener is offered these clean and omnipresent chord progressions, which are accompanied by increasingly heavier drum and bass backing tracks to really bring it home. The same feelings are evoked in "Kneeling Scars'" beguiling music video, where the two mystery co-stars climb aboard a metaphorical rollercoaster of emotions together, before ultimately meeting their demise.
Despite being a native of Nānākuli, a western nook on the Hawaiian island of O'ahu — a place where rock n' roll just isn't known for — this aspiring musician creates music with the intent to "capture the ear" of any curious listener(s) and tell them a story.
"This is my attempt to capture your ear for just a moment in your life," says the mastermind behind MDMP. "Music is a reflection of everything we have experienced in life," he concludes, hinting, once again, at the deeply-personal level of involvement that goes into the writing of his music.
"Kneeling Scars," MDMP's tenth and newest single, is available through all major streaming platforms. The accompanying, gut-wrenching video is available via YouTube.
For more visit:
mdmpmusic.com/
instagram.com/mdmpmusic/
facebook.com/MDMPmusic/
twitter.com/mdmpmusic
open.spotify.com/track/3U4GlR7SuRnHjFJ1CGwYTp?si=c35727376dee4e9a&nd=1