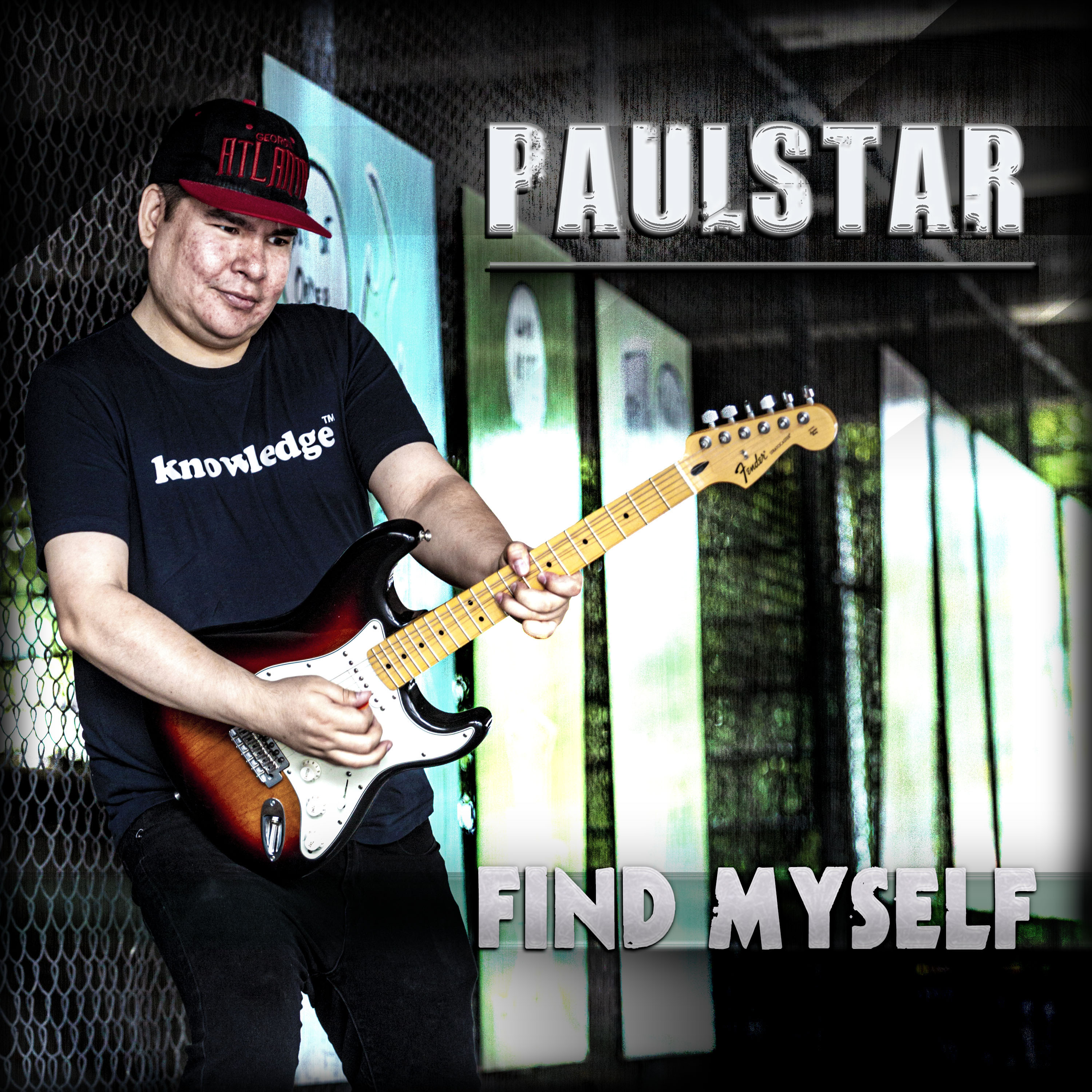 Fri Oct 30, 2020
Award-nominated alt-pop / contemporary rocker and producer PaulStar is living his 'Best Life' after a mission to "Find Myself" with the release of his introspective and astute new single and same-titled album.
Watch "Find Myself" here:
"This song is about spiraling through dark times, and how you need to find that balance in life," he shares. "I'm happy to say that music has helped my broken heart heal and that, no matter what obstacle you may face, you just need to keep going. "'Sacrifice' is very relatable," PaulStar continues. "The message is to keep going, no matter what is trying to hold you back, whereas 'Shine Brighter' is a song about haters and ignoring what they say or think about what you're doing.
For me, it's music; there's always that one person who will say something negative to try and bring you down to their level just to feel better about themselves. To go back to 'Find Myself,' there's an element to this in that song's meaning as well: jealous people are haters that want to see you fail, but that's what has to motivate you to keep going with whatever it is you're working on. "The song 'Best Life' reflects how I live now. There are times when I've wanted to give up on what I love — music — but you have to be grateful for all the freedom you have, and all the time you get to spend on creating.
With those themes at the forefront, titling the six-track EP as Find Myself lands complete. The album's final two offerings round PaulStar's layered lyricism together with notes of relationships and love lost in a multitude of ways.
"This is the very first song I worked on in the Fall last year, and it's about losing a loved one," PaulStar says of the album's preview track, "One Last Time." "It took me a few years to grieve for my grandfather. I had no words to express that grief in a song until that Fall. From there, I included the others I've lost as well.
"'Enough' is about a relationship, from how you felt when you first saw her and everything working out in the beginning, to how you can't get over the breakup. It's about still having feelings, but you can't do anything about it — the relationship is too damaged and, at some point, you realize you don't have the same feelings you once had."
Find Myself marks a step into a new realm for PaulStar — Paul Napash. Nominated for an International Indigenous Hip-Hop Award for Best Producer & Beatmaker, the engineer, producer, and composer helms the record label, PaulStar Entertainment, and has released a series of critically acclaimed singles; that said, Find Myself officially puts Napash on the other side of the desk or stage being the debut EP for his own music.
A member of the Eeyou istchee community, and born and raised in Chisasibi, Quebec, the multi-disciplined Cree artist says he "bathed in music from infancy" thanks to his uncle's weekly band rehearsals. "I quickly got into how music can act as a unifier within a community. I picked up a guitar at age nine, and realized there'd be no returning on this musical journey.
"I'm trying to go for something that represents the world as I live it, while sharing the best things in the world for me as I sense them," he adds. "I'm proud of the way I've come, but there's still a lot to accomplish."
For more visit: 
paulstar-records.net/paulstar
instagram.com/pnapash/
facebook.com/paulstarmusic
twitter.com/pnapash
open.spotify.com/album/0t7DVouw9yNXQc550Ugkl4?si=joxIfULYTOy2Kb2wE7GSJg