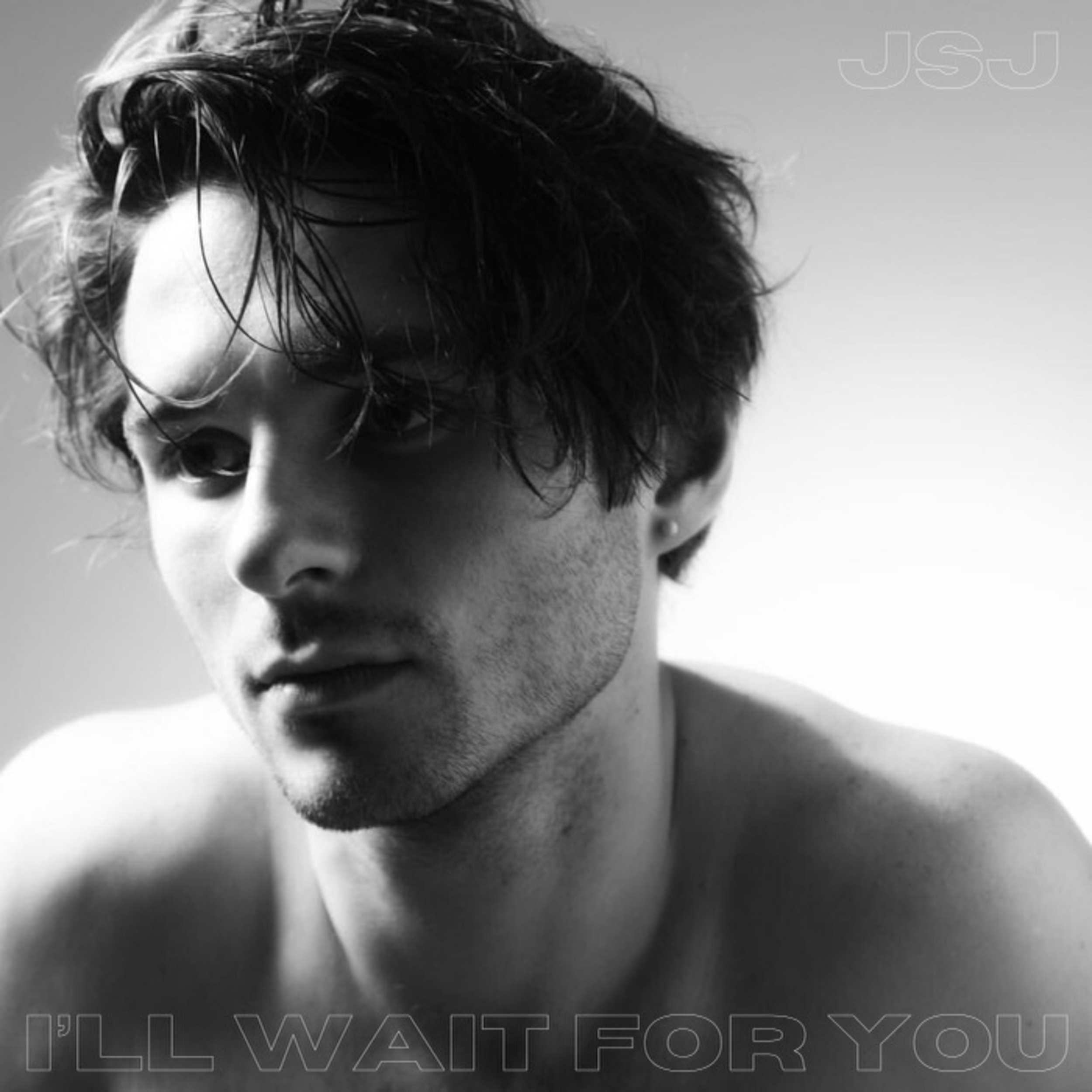 Fri Mar 12, 2021
It's love in the time of quar for Canadian artist Joshua Sade James and his yearning new single, "I'll Wait For You".
"I originally wrote this song about four months into quarantine," James recalls. "It took me less than two hours; all of those feelings were incredibly raw at the time, so I wasn't surprised at how quickly it flowed.
Watch and listen to "I'll Wait For You" on YouTube here:
"I'm in a long-distance relationship," he explains, "and once the borders closed, it became virtually impossible for us to meet — the only way was with the power of FaceTime. In a way, 'I'll Wait For You' was written almost as a 'swan song' to my relationship since we didn't — and still don't — know when we will be able to see each other again."
"I hope people can find solace in this song, and know they are not alone during this pandemic. I want them to know that many of us are separated from our loved ones, and are doing all we can to stay safe and sane. To anyone listening, I want you to know you are not alone: You are worthy, you are loved, and you are perfectly you. Just because the distance, the closed borders — or whatever else kind of obstacle leaves you separated — just know that love and hope are the strongest things we can hold onto right now.
"Don't give up, don't give in — just give love."
It's a generous and genuine sentiment from the multi-talented artist as he himself paces through this next lap of the pandemic by pouring focus even further into his craft; with streams reaching ~ 2 Million across all platforms, he released his previous singles and videos, "All Fall Down" and "Closer" in 2020 and early 2021 respectively, as well as a six-track EP, Mirrors And Smoke. He's also applying the finishing touches to another forthcoming EP, JSJ, (Joshua Sade James).
"I'll Wait For You" was penned with his grandfather's acoustic guitar on-hand, but ultimately James knew the background vocals and overall vibe needed to level-up their impact, one way or another. "I just knew I wanted a grand experience to match the feelings I put into the song," he shares. "Once I started revisiting it, I knew I wanted a choir background which… Checked out. If you ask any of my producers, I am one who is prone to wanting grand embellishments on my tracks!
"Since we were under lockdown, however, I had to improvise. My producer, Mike Tompa, turned my voice into an army of 30!! I cried the first time I heard the song in its full form, and had an 'a-ha' moment: when I perform this song live, it's gonna be epic.
"The concept for the music video wasn't some sort of elaborate meaning or trying to get some sort of point across — other than 'wear your damn mask!'" he continues, half-laughing. "I asked my friend Jake Chapman at One2One Photography if he would do the honours of capturing the essence of the song and my life.
"We wanted to capture the two sides of me: the one who is JSJ, who wears extravagant outfits and SLAYYYYYS, and the Joshua who loves being lazy and hanging out in his velour tracksuit. We also wanted to capture the essence of the song: being in love, and separated by factors outside of your control.
"So, naturally, I chose to wear a fancy outfit and sing while lost in the wintry woods, while also in my sweats in a studio on FaceTime. It represents the before and after, the behind the scenes vs the final product, and the stage performance vs the crushing reality.
"Overall, I wanted this tune and video to represent the professional, heartfelt performer and the goofy, lovestruck swooner that I am."
That these inventive visions for videos accompany James' songwriting artistry is of little surprise; a Sheridan College alum for Musical Theatre Performance — and winning the Sheridan: Pop Award for Outstanding Performance — James also co-choreographed, co-directed and starred in the College's PREP Production original, Revue Diva Dynasty.
Hailing from the tri-city Kitchener/Waterloo area — with country artist Jamie Warren for a dad — he's been featured coast to coast, including Newfoundland to play 'Pepper' in Mamma Mia!, The Calgary Stampede's Talent Search, Ontario's Western Fair's Rise2Fame, PEI's Charlottetown Festival, and more.
In addition to his extensive performing and recording work, Joshua Sade James is an active advocate for mental health rights and proud member of the LGBTQIA+ community.
For more visit:
joshuasadejames.com/
instagram.com/jsjwarren/?hl=en
twitter.com/jsjwarren?lang=en
open.spotify.com/album/46fXU00kONARcSpcXJXnJN?highlight=spotify:track:4MG1paeM20z7DfD8Y5hqkA