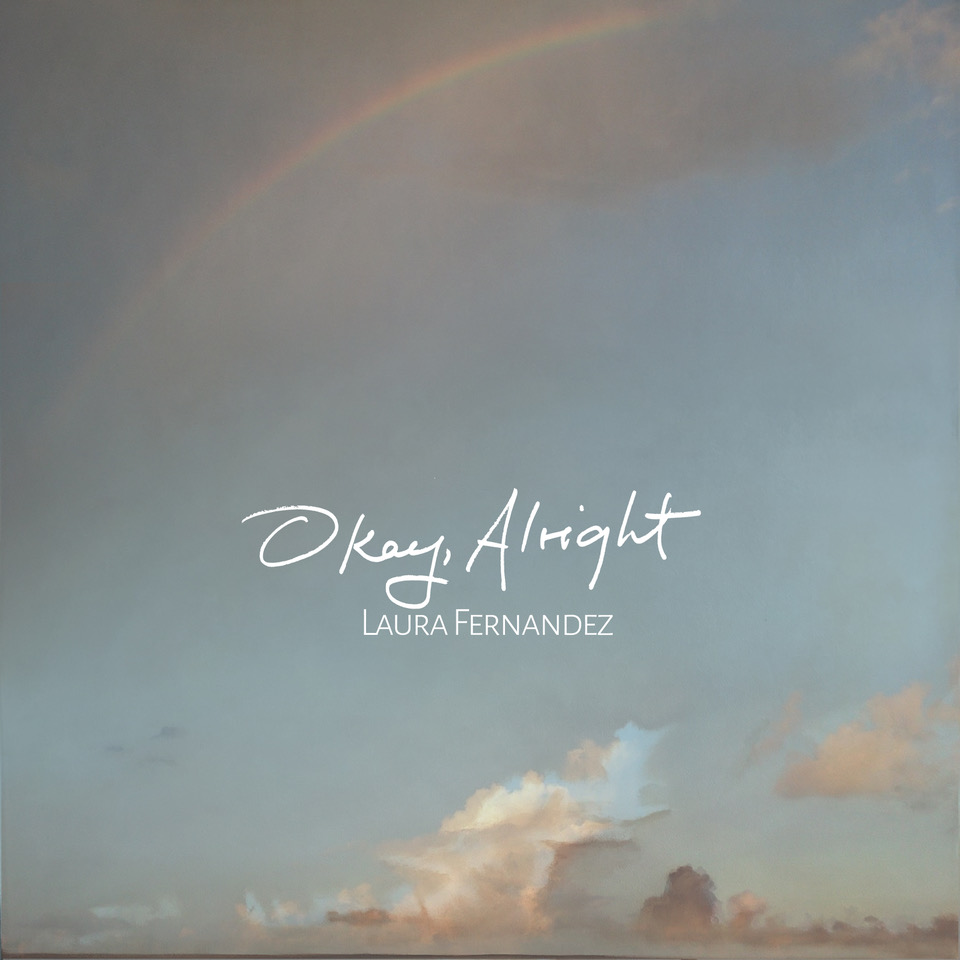 Fri Oct 16, 2020
Canadian singer/songwriter, pianist, producer, artist, and JazzFM radio producer/host Laura Fernandez says it's Okay, Alright in this, her stunning new album of deeply intimate lyrical sojourns — available now.
Listen to 'Okay, Alright' here: open.spotify.com/album/7sbK3QUpfYqfXuaZh0ujLD?si=pZoGxMlqTPS1tZ0auZHgwg
Blending pop, jazz and classical influences throughout the vibrant collection, Okay, Alright navigates Fernandez's varied styles and grooves through an expert rhythm section, string accompaniment, guitar, trumpet, and mandolin — all corralled to create a sonic texture all her own. Shaped by a fluid, even feeling piano and a voice that's richly warm and enigmatically expressive, the release will have audiences believing and reeling on every word she sings.
Watch the official video of "Breathe Life" here:
"This album was a labour of love in more ways than one," Fernandez shares. "I wrote these songs over my 20-year career as a songwriter and performer, but hadn't released them yet; these were songs I wanted to keep safe, and to have a home in a collection."
Several of the songs, she reveals, were written in some of her earliest days and have stayed close to her heart ever since, "like a living memory."
While Okay, Alright may be a collection of previously unrevealed songwriting, the notion is par for the course when it comes to Fernandez and her discography. With her phrasing described as "beautifully executed amid expression that, is at times aching and bleeding, and at other times soaring with joy," Fernandez first debuted her songcraft in 2003 with the melodic folk, rock-pop release of The Other Side, a breakthrough offering that won her the Best Soft Rock Award at the New York International Independent Music Festival. Her sophomore follow-up, the exploratory pop-folk x Latin and jazz Un Solo Beso, arrived in 2010, and was produced by JUNO Award-winning Billy Bryans.
Born in Madrid, Spain, with time spent in Switzerland before moving to Canada (Alberta, then Ontario — Toronto, specifically), she completed piano studies at The Royal Conservatory of Music, is an official member of the Steinway Artist roster, and has spent her multifaceted career pursuing both music and visual arts; some of her commissioned portraits include Margaret Atwood, Bill Gates Sr., and Sir Richard Francis Burton for the permanent collection of the Royal Geographic Society, as well as brands such as Estée Lauder, Air Canada, Microsoft, and more.
Her extensive collection of works have garnered a Ruth Schwartz Award, a New York Art Directors Club Award of Excellence, an Amelia Frances Howard-Gibbon Award, as well as a gold medal from the Canadian Library Association, multiple Toronto Art Directors Awards, and four Communication Arts Magazine Awards of Excellence.
The extension of her masterful artistry into music and production were decidedly natural, she shares. "Painting, and especially illustrating, for 25 years had become limiting for me. It wasn't answering all my creative questions.
"Music has become a voyage of self-discovery for me," she adds. "There are no rules here, and this is exciting and liberating to me. I love the social aspects of making music, as well as the fact it's a more direct route to the heart."
In return, Okay, Alright is the most direct route to Fernandez's; the 12 original tracks — plus one cover — that made the cut from 29 options feel more like an intimate conversation among kindred kinds. "These songs have lived inside me like a secret whisper, never fading from my heart," she muses. "This album is a musical diary and, for me, a soundtrack of my life over the past 20 years, and I hope the listener can feel what I felt when I wrote them.
"Yes, these songs are a study in emotion, honesty, and pain," she continues. "There is self-doubt and longing, but there is also joy, imagination, courage, and wonder. Some of the songs have come from a place of understanding, and none of the songs are from the same relationship experience. It's a journey through life and the struggles of intimacy and love, and one that you could also feel hope in.
"In the end, we make our own choices; we learn from them, and we grow, so there is deep feeling and there is acceptance. We experience what it is to be human, and we come to accept who we are.
"This is Okay, Alright."
For more info:
laurafernandezmusic.com/
instagram.com/lauramariafernandez/
facebook.com/laurafernandezmusic/
open.spotify.com/album/7sbK3QUpfYqfXuaZh0ujLD?si=pZoGxMlqTPS1tZ0auZHgwg