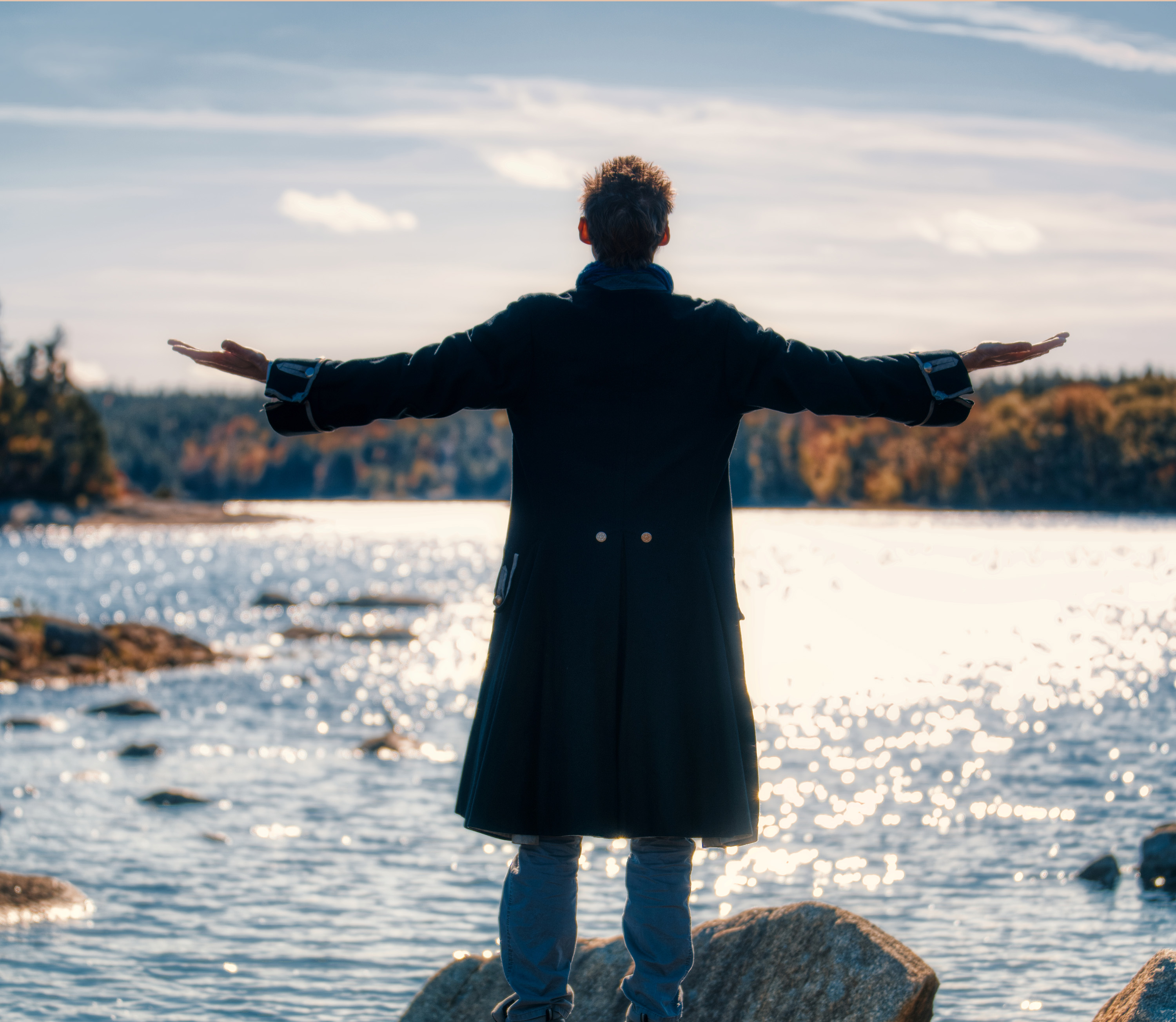 Fri Jul 10, 2020
Stacked at 10 tracks teeming with unbridled jubilance and heart-bursting bliss, Canadian alt-folk and dance-pop artist Jont says Thank You For The Medicine with his new album release — available now!
Electronic beats — plus a choir, string quartet, sitar and harmonium for good measure — all hold and share space on the Halifax, Nova Scotia-based singer/songwriter's 11th and most recent sonic offering. "There is so much joy in these tunes…" Jont muses about the release as a whole. "They are the antidote to the tough side of what we're going through right now."
One such song is "Surrounded By Love," complete with a newly released video reminding audiences about the most important things in life while encouraging them to "sing along," Jont says, and "have a dance, wherever you are.
Watch and Listen to "Surrounded By Love" here:
"This song is about friendship," he says. "It's about remembering to live, every day, and remembering that every day is a bonus and we get to jump around, and dance for joy, and sing, and be human!
"The beauty doesn't go away or stop, we just stop seeing it."
The video for "Surrounded By Love" has been in the can for a long time; Summer 2019, to be exact. "It was filmed in Halifax before we offered the first live show with the new sound," Jont recalls. "And speaking of the song being about friendship, my friends Matthew Ingraham and Lee Lester shot and edited the video, and did some really fun animation work on it, respectively, and now it really pops!
"In the video, you can see some of the brilliant people who have made Thank You For The Medicine the album that it is," he continues. "It really demonstrates the feel-good anthem of oneness and joy that we know as 'Surrounded By Love.'"
While he has more than two handfuls on the shelf, as far as album releases go, Jont's Thank You For The Medicine penning and completion was a journey all its own. Written following Jont's own time of turmoil and triumph — from pausing his globetrotting life after connecting with his young daughter, to his father's passing, to a series of transformative meditation/Vipassana retreats — that the record has been released during a time of shared societal difficulty is not lost on the mindful musician.
"I know there's a huge variety of situations being experienced right now, with some feeling trapped or lonely, some working in very stressful environments, and others feeling they're having an enlightening break from the norm," he considers. "It's obviously not easy for any of us as time drags us out of our peaceful place, even when that's where we most need to be.
"But we are in charge of how we react to any given situation and right now, to be happy, the same timeless rules exist that have been taught by all the great masters for thousands of years.
"And most especially, music helps! It's a tool that allows us to drop into the moment of 'now' very easily.
"Perhaps this is the sort of record the world needs right now," he adds, which is a sentiment he'd considered even before now. "Never before has the world's conversation been as aware and tuned into issues of healing, trauma, and the power of the human heart as it is now."
The LP features contributions from a bevy of Jont's talented and musically inclined friends from around the world, including GRAMMY Award-winning mix engineer Mark Lawson. "If I count it up, I think there were 28 people involved in making this recording," he marvels. "So much love and good energy has gone into this, and it's literally bursting at the seams with the capacity to really help shift one's energy."
For more about JONT visit:
jontnet.com/
instagram.com/jont_songs/
facebook.com/jontmusic
open.spotify.com/artist/27PAZpDiy0LBXUVkQ7D2UY