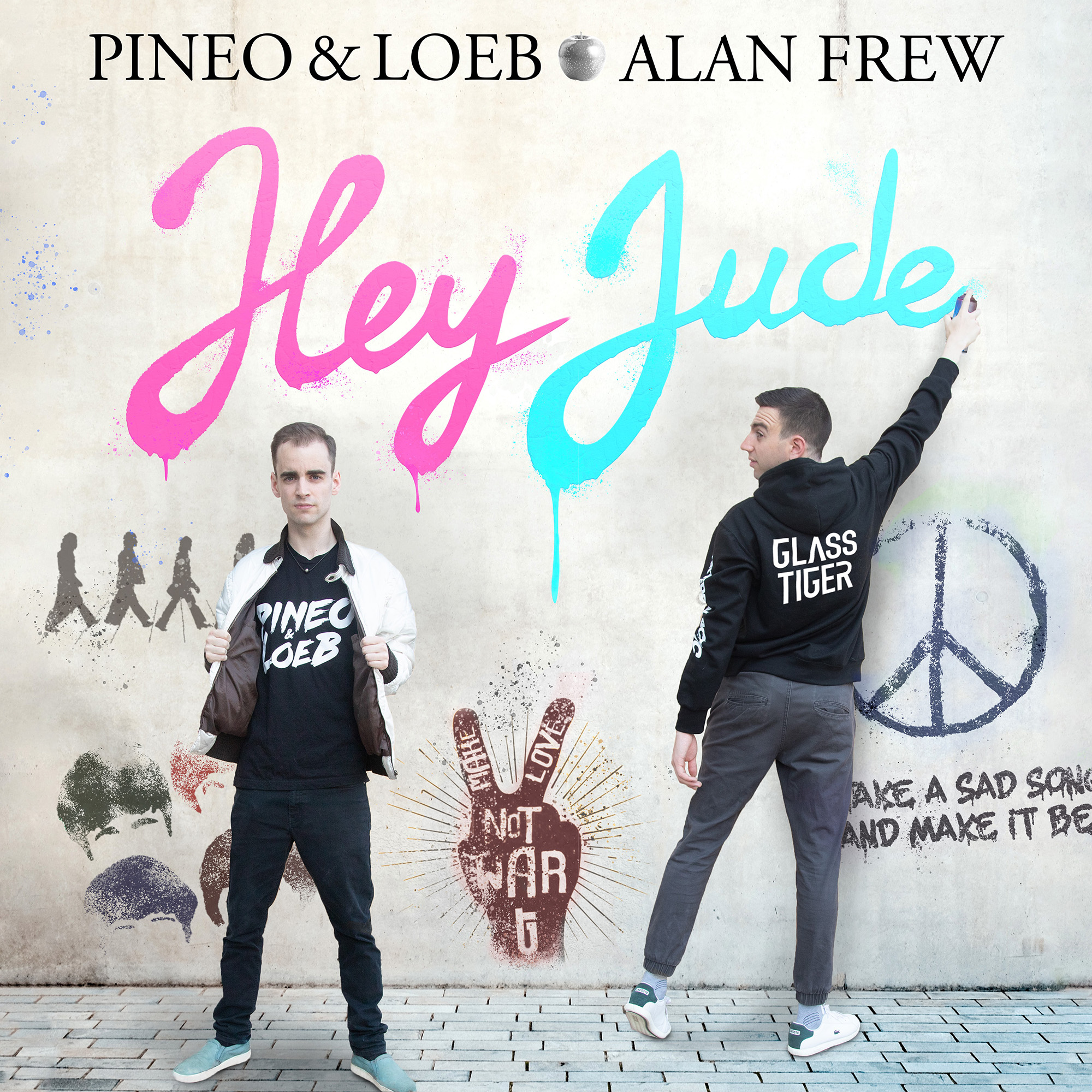 Fri Feb 19, 2021
Alan Frew of Legendary Canadian Grammy Nominated Rock Band Glass Tiger and producer duo PINEO & LOEB team up to take on one of the greatest songs ever written, Hey Jude. This explosive cover of the iconic Beatles song honours the original while taking it in thrilling new directions, weaving in "I Am The Walrus'' and restructuring it around festival ready drops of bass. Featuring a chorus of background singers, soaring sax and 808 drums, it takes the song into the 21st century while staying true to its roots.
Julian Lennon who, Paul McCartney wrote the song for in 1968, approved of this version, gave his support and offered us the advice to really try and make the song our own. "Julian's feedback inspired us to rearrange the song's structure and work in some of his fathers lyrics to the ending." says LOEB. Paul originally titled the song "Hey Jules", referring to Julian's nickname but changed the line to Jude as it felt better to sing. Alan references this in the new cover by singing "Hey Jules" midway through.
Check out the cover of The Beatles timeless classic Hey Jude by Alan Frew of legendary Canadian rock band Glass Tiger with electronic music producers PINEO & LOEB here:
PINEO & LOEB have a track record of putting their spin on beloved classic songs. From covering the iconic Stairway to Heaven to their remix of Don't Fear The Reaper that drew praise from Blue Oyster Cult themselves, they knew honouring The Beatles would be no small task. "Both Alan and ourselves really put our hearts into this, in the name of peace and love" says PINEO.
Releasing February 12th on streaming platforms with a heart warming animated video by Paulo Manso, this is a track that aims to bring a smile to the faces of all generations of music lovers.
PINEO & LOEB are an award-winning Canadian electronic music duo, known for creating uplifting, funky and high-energy songs. Together they blur genre boundaries while uniting electronic dance, hip-hop, rock fans and more. Their diverse and infectious DJ sets strike the perfect balance between the underground and the familiar, incorporating house, electro, funk, hard bass and more.
With chart topping remixes, collaborations and support from BBC Radio 1, Virgin, George FM, and CBC Radio, PINEO & LOEB are steadily making a name for themselves in the electronic music scene. Their music can also be heard on multiple major networks such as Netflix, Fox and TNT.
For more visit: pineoandloeb.com