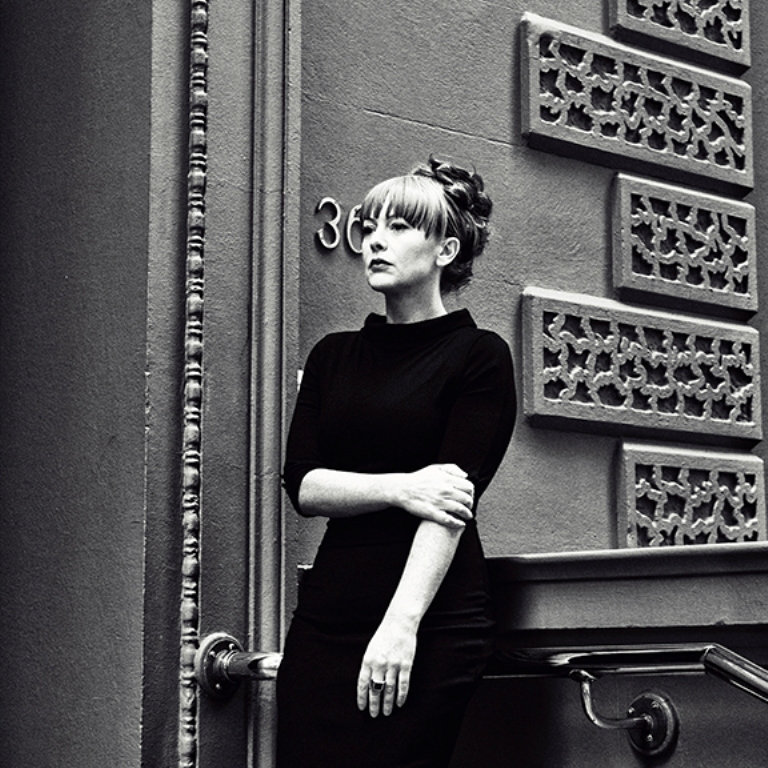 Fri Jul 24, 2020
Retropop artist Pamela Claire delivers a love letter to music in her debut album, Lonely Sets Me Free — plus new single and video, "Thin Air".
A skilful blend of genres creating a powerful, eclectic and beautiful album, Lonely Sets Me Free is not just one thing — and this is where Claire's subtle mastery lies. Each track feels like opening up an unexpected present you never thought you needed but now can not live without. The songs are soulful, sad, groovy and danceable, and sometimes all at once; Pamela Claire makes music for grown-ups.
There's the jazzy title track, the disco groove of "Real Love," and the witty country/alt-folk of "Choir," and "Let's Stay Miserable Together." Claire explores a rock feel on the hard-edged "Naked and Blue," and "Little Shadow," blues on "Let the Love In," and turns soulful on the dancey "Directing Traffic" and "Breakthrough." Both "Thin Air" and the critically acclaimed "End of Days" demonstrate Claire's delicate gifts in words, music and voice, delivering a pair of heartrending tunes that tear away at raw emotional truths with characteristic warmth and a disarming honesty.
Lonely Sets me Free is entwined with light and dark, tears and humour, with a twinge of nostalgia and a heart-on-sleeve creative attack that confronts, soothes, affirms and gets you moving; Claire creates a captivating chanteuse vocal style across a truly eclectic set of tunes that music lovers who know their stuff will find irresistible.
"Isn't it funny, that love you are the most, is the love you have to give.
Sometimes the song you want to hear is the song you need to sing."
Lonely Sets Me Free is at times confessional, always deeply personal. Claire's songwriting explores love and loss, inconvenient truths, and coloured by a commitment to shedding the pain of the past and stacking a claim on a few small and big hopes for the future.
Watch and Listen to Lonely Sets Me Free here:
The tracks already released as singles — "Let's Stay Miserable Together," "End of Days," and "Directing Traffic" — have enjoyed extensive critical acclaim and radio play on  2SER, FBi, JOY 94.9, PBS FM, and more.
There are many delicate interlacing figures that help define the 'Pamela Claire' experience: This is not a concept album, it is an Art/Music/Film piece.  Comprising a series of Vignettes, with each look into a moment in time and space, like an emotional polaroid picture, the beautiful, cinematic music videos Claire has produced from each of the singles already released thus far are a hat tip to her filmmaking background.
Case in point: The music video for Claire's February release "Let's Stay Miserable Together" was nominated for a Best Film award by the New York Movie Awards and presents the life cycle of a marriage in one three-minute take. For her new single "Thin Air," Claire has produced a hauntingly beautiful b/w music video that perfectly captures the song's sweeping sadness and uplifting afterglow.
"'Thin Air' is a piano ballad that explores, in a deeply personal way, the sadness and despair felt when important relationships suspend without, rhyme, reason or resolve," she says.
Claire's storytelling leaves you emotionally shipwrecked as the haunting piano figure and trumpet chorus herald something ethereal and timeless. For its part, "Thin Air" masterfully pulls the listener in and washes them up onshore delivering them into an incredibly diverse and beautiful album.
Timeless and on track to be a modern classic, the album in its completion has been wrung dry and pegged on the line threadbare by the talented producer and arranger, Justin Ossher. "We created something real and special with a lot of love, depth and integrity," Ossher explains. "Like a glass black rose on a pillow of gossamer diamonds in the sky, the album was an opportunity to work with a dedicated songwriter and singer and to include some fine Melbourne musicians in a creation that is timeless and fun."
For more visit:
pamelaclaire.com/
instagram.com/pamelaclairemusic/
facebook.com/pamelaclairemusic/
twitter.com/PamelaClaireMus
open.spotify.com/album/3RO8MnST5pSEWDXQA1ilLu?si=sepffEqJSRy5d4yGBocexA