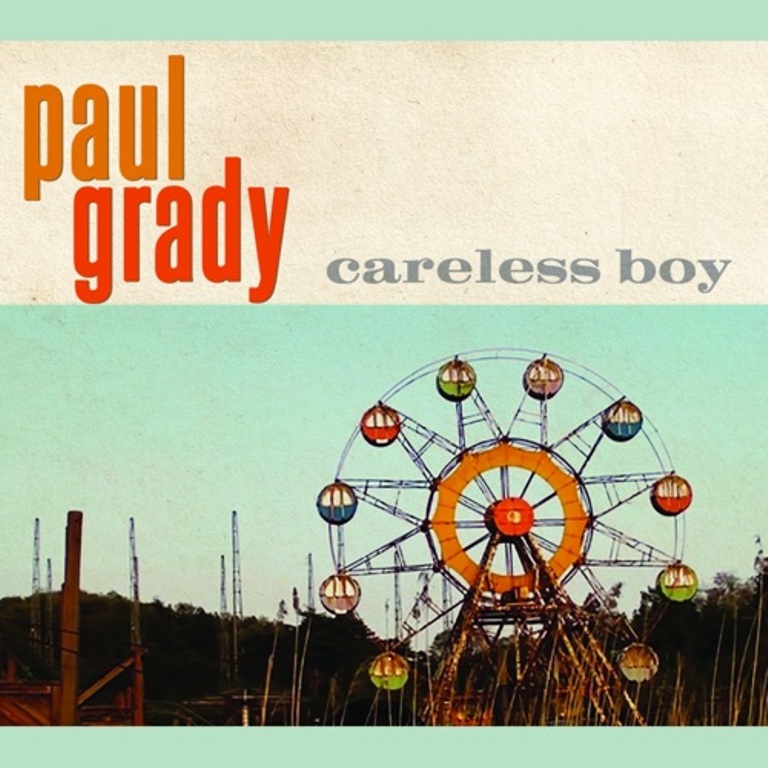 Fri Jun 12, 2020
Toronto area native Paul Grady had success as a songwriter - placing songs in his early twenties with a variety of artists including Anne Murray ("You Can't Go Back", "Another Pot of Tea", "Uproar") Emmylou Harris ("Another Pot of Tea") and John Allan Cameron ("Get There by Dawn" "I Can't Tell You").
A return to school in his late twenties led eventually to work as a client counsellor and staff trainer in the corrections field. Over the next twenty five years he continued to hone his writing skills, releasing records every few years.
A resident of Saint John, New Brunswick for the past decade his new indie release is "Careless Boy". Produced by Tim Davidson it is infused with the Maritime spirit Paul has clearly absorbed.
From 2013 to 2016 he facilitated a monthly songwriter's workshop as Regional Coordinator for Nashville Songwriters International (NSAI).
Paul Grady's musical life is fascinating.
At age nine he began music lessons  on the Hawaiian guitar.   Then, at 17 and before University, he joined a Jug Band, playing  coffee house concerts around Ontario. During his University years he took time off  for writing: freelance journalism, poetry and song writing.  In 1969 Paul moved to Toronto and  began  playing in the city's vibrant folk club circuit.  His songs caught the attention of Tessa Music and in1971 he signed publishing deal. The following year two of Grady's songs hit the airwaves: Anne Murray (You Can't Go Back) and  John Allan Cameron (Get There By Dawn). 1973 John Allan Cameron recorded "I Can't Tell You"
Anne Murray followed with her version of  "Another Pot of Tea" in 1973  and  in  '74. Another Grady-penned song , "Uproar" was released as a single! Emmylou Harris recorded  "Another Pot of Tea" in 1983 and joined Anne for a new recording of the song for Anne's "Duets" album  (2006).
Remember  the sitcom Mary Hartman, Mary Hartman?  In 1976 Mary Kay Place (as country singer Loretta Haggars) recorded 'Gold in the Ground' , 'Streets of this Town' and 'Coke & Chips".
Paul has released five earlier indie albums:
Almost Memphis (1997), Little Things (1998), A Song For Paddy Clarke (2006), Better Days (2007) and now Careless Boy (2020).
When Paul was looking for a musical team to work on Careless Boy – he approached three of the East Coast's much in demand music veterans . Having enjoyed playing together with Sandy MacKay, Bill Preeper and Clinton Charlton on a couple of publishing demos he was delighted when all three agreed to make time in their busy schedules (Bonnett House, Jessica Rhaye etc.) for this recording project.
For more visit:
spaces.hightail.com/receive/oicJ402RZs
facebook.com/pages/category/Musician-Band/Paul-Grady-Music-187594474725010/
music.apple.com/us/album/careless-boy/id148330807