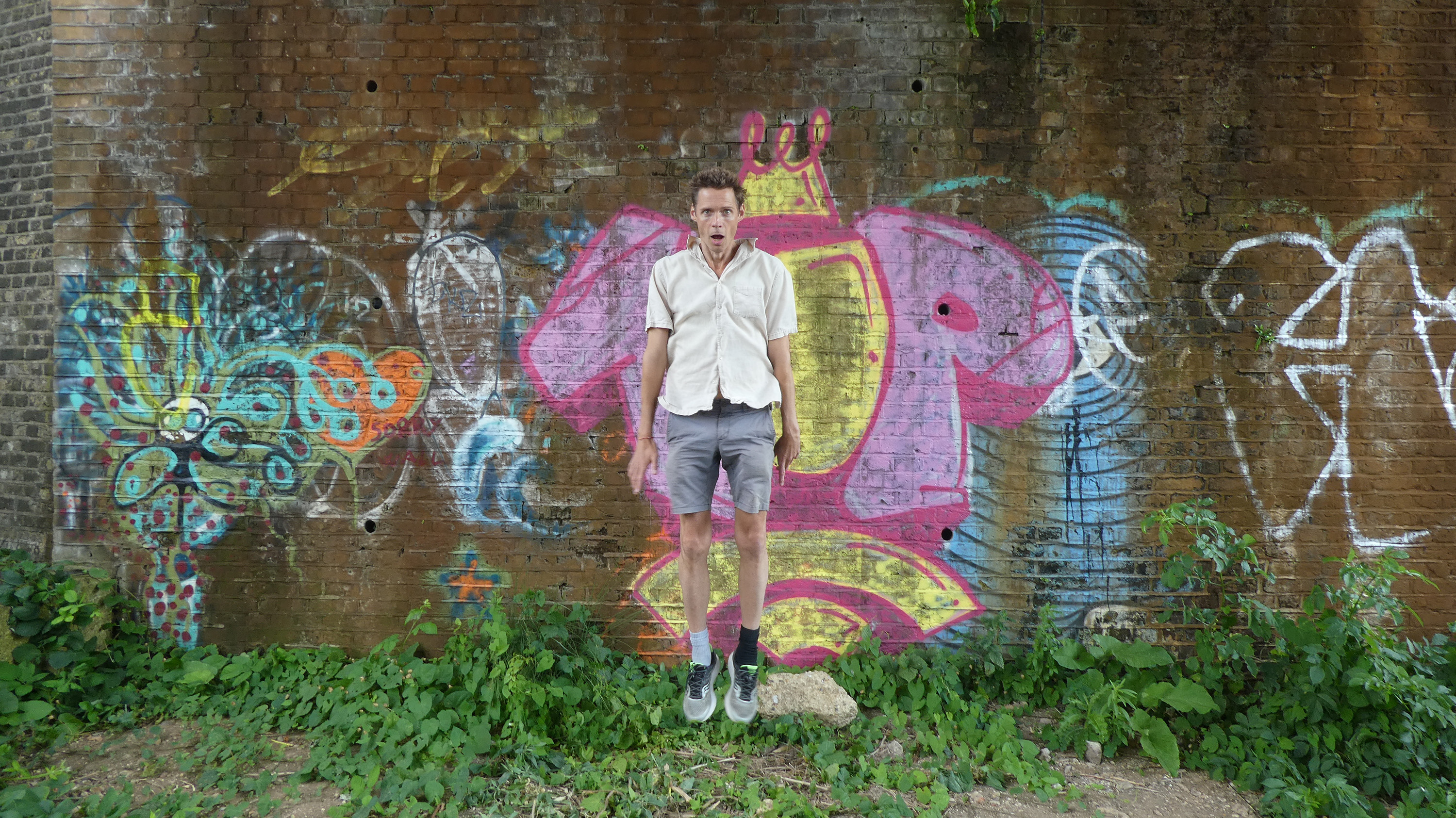 Fri Mar 27, 2020
Submitted by Record World Magazine
Halifax-based folk and dance-pop artist Jont is encouraging that "all of us together can change the way the world works."
And so goes the call to action in his new single, "I Think It Could Be Possible" — and resulting cover song invitation. 
"So many people seem to think things are so bad right now and are giving up hope that we can have any positive impact on our world," he says. "I say, don't get swept away by disempowering goals of changing the collective chaos caused by humanity. 
"Instead," he continues, "affect positive change on the world around you right now by changing how you relate to the world… By addressing the inequality you see every day around you… By healing the wounded parts of you that stop you from being as loving and kind as happy as you would like to be… 
"If everyone did that, imagine what our world would be like." 
One way the Halifax, Nova Scotia-based singer/songwriter hopes to accomplish this is by inviting those around the world to download "I Think It Could Be Possible" (gratis!) and submit a video of their version covering it via https://jontnet.com/i-think-it-could-be-possible
"I'm excited to see takes on this song from around the world," he says. "This is a fun and surprisingly effective way to bring positivity into a trying time. I can't wait to see them… All of the videos are beautiful." 
"I Think It Could Be Possible" is the first single from Jont's forthcoming — and eleventh — album, Thank You For The Medicine. The release features contributions from a bevy of Jont's talented and musically inclined friends from around the world, including GRAMMY Award-winning mix engineer Mark Lawson. 
Watch "I Think It Could Be Possible" here:
youtu.be/DGS_2VybOpk
While the album was written following Jont's own time of turmoil and triumph — from pausing his globetrotting life after connecting with his young daughter, to his father's untimely passing, to a series of transformative meditation/Vipassana retreats — Jont considers "I Think It Could Be Possible" a mindfully poignant offering to his audience right now, given the current viral outbreak. 
"Perhaps this is the sort of record the world needs right now," he had considered, even before the global onset of coronavirus. "Never before has the world's conversation been as aware and tuned into issues of healing, trauma and the power of the human heart as it is now. 
"Full of exultant, sensuous, and playful music, these songs speak to us evocatively and precisely about the journey from being mired in pain to being suffused with relief."
For more visit:
jontnet.com/
instagram.com/jont_songs/
facebook.com/jontmusic
open.spotify.com/artist/27PAZpDiy0LBXUVkQ7D2UY
itunes.apple.com/ca/artist/jont/91855325