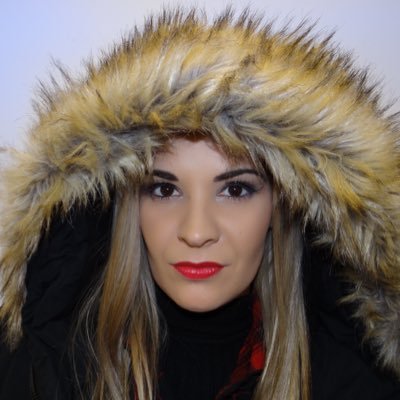 Fri Aug 16, 2019
Submitted to Cashbox Canada
Born and raised in the melting pot of Toronto Canada, Prescilla Una, legally named Prescilla De Barros Irmao, has always loved music.
Her first memory of a song was by Madonna. Growing up, through good times and bad, music had always played an essential part of happening and became a marker in her life. Being raised by her grandmother mainly, a lack of a father made her see the world in a unique perspective as all the woman in her life where all strong in their own right. In public school, she joined the choir and learned how to play the flute and was always the top student in all her music classes. She and a few other artsy friends would visit the music room before school started to play all the instruments, coordinating music started in middle school for Prescilla!
She later received an entrance scholarship for Ryerson University majoring in Psychology. She later dropped out to care for her young family. After the birth of her second daughter in 2008, she had an epiphany to pick up the guitar. After leaving behind 3 finances and drug addiction in 2012, Prescilla began her journey in the professional music scene in Toronto and Montreal with open mics performing her originals and her favourite covers. In 2013, she was accepted for a Canadian Government funded Entrepreneurship program as an artist with her own label called Peaceful Revolution Music. On December 2014, she released her self-produced debut album MUSIC THERAPY of 10 songs. This album was a mix of singer-songwriter, Rock and Dance genres. She later became a leader in the Toronto indie music scene become a popular community leader, hosting various open mics and independently managed ticketed events for musicians, poets and actors of all genres and races. Later she decided to go deeper into the medical field and decided to open up a Personal Support work agency to help disabled and seniors in need in the Greater Toronto Area community.
This was a way for Prescilla to give back to people in need as many have helped her along the way in life. It was also a great way to get back to her first job when she was 8 that show loved.www.onecarepair.com.
She also picked up a few contracts with Doctors along the way, both Canadian and internationally educated. She is currently working towards the completion of her 2nd LP ENLIGHTEN. This album is more of a commercial POP sound and will highlight Prescilla's development in music writing and production at a world-class professional level.
Watch Up here:
https://youtu.be/wrAYhSpGmw4
For more visit http://www.prescillamusic.com/