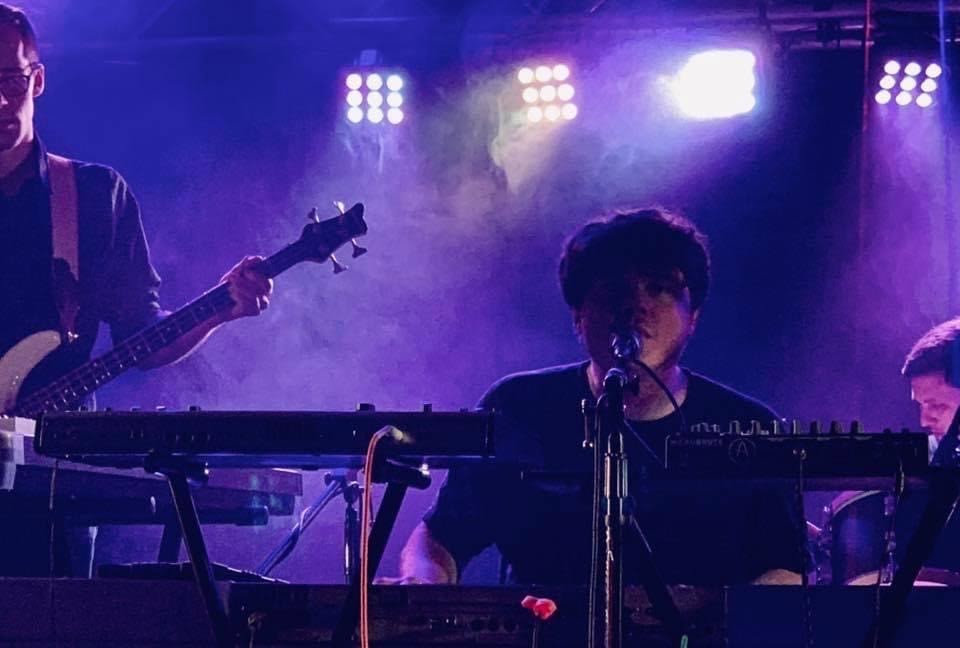 Fri Apr 09, 2021
Psychedelic rocker Ethan Larsh is set to take audiences on an audible odyssey with this, his latest conception "The Emperor".
The title track from the Waynesboro, Pennsylvania-based artist's forthcoming sophomore album, The Emperor, the single immediately pulls you in with its enthralling riffs and bass line before bringing you to your knees with the resounding force of the organ's emphatic tone.
Check out "The Emperor" on YouTube here :
The pounding drums march along with the melodies to effectively usher in the message of "The Emperor." Instrumentally, you're reminded of and drawn towards what made legends — such as Hawkwind, Iron Butterfly and Deep Purple… All titans of the psychedelic rock genre. As such, the song's nuanced lyrical restraint serves as a potent allegory to the conceptual foundation of the song itself.
At a runtime of three-minutes-twenty-two seconds in length, the track offers a more succinct experience for modern listeners to digest. The 'less-is-more' approach presented by Larsh is delectable and contrasts with the oftentimes girthy and grandiose opuses from the genre's heyday. It doesn't overstay its welcome; it leaves you wanting more!
The conception of "The Emperor," Larsh reveals, came about as a stream-of-consciousness experience brought into existence through a jam session between himself and his drummer, Tim Weller.
"I quickly wrote down the lyrics and, within twenty minutes, the song was finished," Larsh shares. "I follow The Mountain Goats' John Darnielle's philosophy when he wrote his masterpiece, All Hail West Texas; according to that philosophy, in those days, a song got exactly one day in which to either resolve its issues, or be cast forth from the company of its brethren."
When describing the video for "The Emperor," Larsh states his own personal philosophy was the opposite: the video, in his words, was meticulously planned, with fast food crowns, cartoonish over-sized animal masks, and pizza. Done in a one-take style, the operating budget for the video was approximately $50.00, yet shaped up to be both a captivating and entertaining experience. The video is complete with animations to accentuate the psychedelia and surrealism the single was intended to convey.
"The Emperor" features Ethan Larsh on vocals and guitar, accompanied by bandmates Sam Silbert on bass, organ and synths, as well as Tim Weller on drums. It was recorded at Echoes Studios and Johanna Baumann's home studio. Sam Silbert is credited for mixing and Harold LaRue for mastering.
The single will be included on the album of the same name later this year, and follows his 2017 breakthrough debut, Ethan Larsh Breaks Hearts.
For more information visit:
instagram.com/ethanlarsh/
twitter.com/ethan_larsh
open.spotify.com/album/0uBJfBrMZFzyV7EosIaqdY?highlight=spotify:track:7w7q5r0Z6XxONBFG3bKCOa