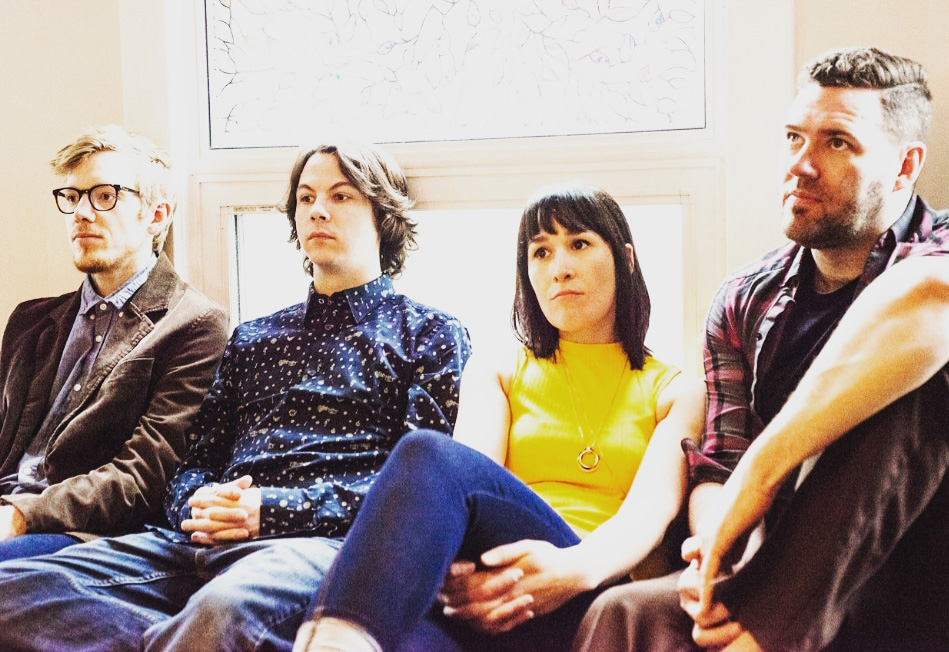 Fri Apr 16, 2021
We're confident the current year is 2021, but one listen to Canadian rockers The Great Fuss and their new single and video for "Hairbrain," and… It's hard to not double-check the calendar!
An homage to yesteryear's pulsing piano melodies and indelible electric guitar riffs, this Saskatoon-based four-piece goes for a generational collision, capturing a decidedly 60s vibe within a new-age kaleidoscope of rhythm and lyrics on the track.
On "Hairbrain," the band explodes with chiding questions, including scathing sentiments like 'You think you know what I'm after? I've seen your kind, it's clear that you're a disaster.'
Laced with low-fi pop rock riffs that earworm their way into your consciousness, the track's accompanying music video showcases the band interspersed with places of travel, dimly lit, brightly coloured, black and white, in and out of focus.
Check out "Hairbrain" on YouTube here:
The delight in the Great Fuss is to keep you wondering if they're inspired by Warhol, the Beatles, or Joe Strummer… Or if they're simply themselves in a great tidal wave of love and lyric. In their own words, the band is a finely tuned cross breed of 60s British invasion and modern rock elements; think the Kinks had a baby with Spoon.
Landing firmly on the Saskatchewan scene in 2016, members Pete Oldridge (Vox/bass), Erik Sample (Drums), Chris Valleau (Guitar), and Kat Jones (Keyboard) have been leaving their distinct imprint along the festival and concert circuit ever since.
Their 2018 eponymous debut record, The Great Fuss, was met with well-received support and acclaim, giving way to live appearances at major events — including Saskatchewan's prestigious Ness Creek Music Festival, and performing in front of a sold out crowd at the Coors Event Centre.
Aside from being smart songwriters and clever lyricists, the band also finds success in their ability to self-produce and record with Oldridge at the helm of engineering from his personal studio. From the first written note to the final recorded piece, The Great Fuss find beauty in spreading their talent from start to finish — a knack also heard on their 2019 sophomore offering, Root Thyself!
For More Check Out:
thegreatfuss.ca/
instagram.com/thegreatfuss/
facebook.com/TheGreatFuss/
twitter.com/fussgreat
open.spotify.com/track/11qnRHsxJruT0BKnlyJCMo?si=937995bfe81d4afe&nd=1