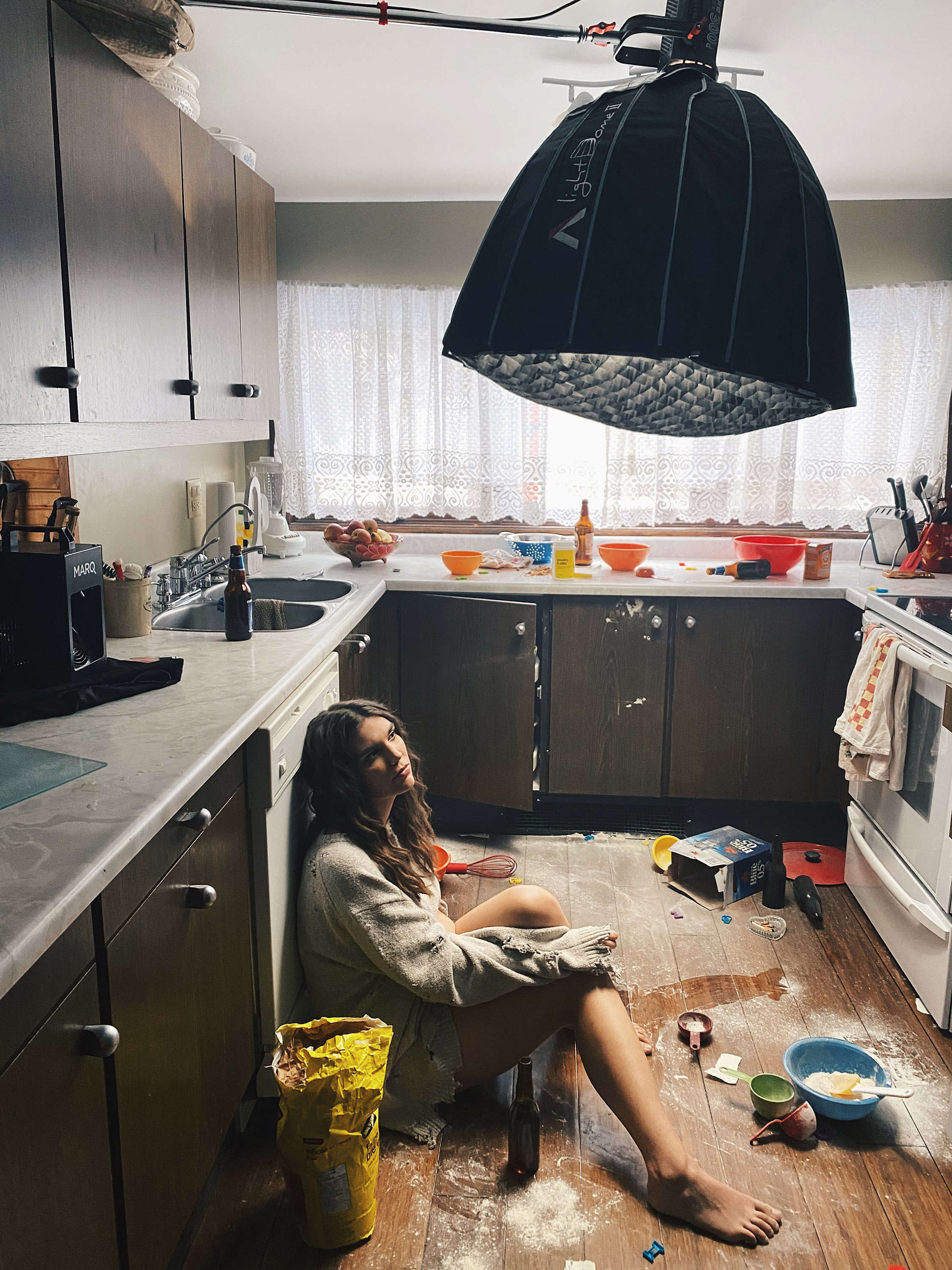 Fri Mar 26, 2021
Multi-award nominated Canadian alt-pop, electro-synth and velvet-voiced artist velours pulls at some of life's painful yarn in this, her new single "Your Sweater".
"For me, the concept of the 'sweater' represents the physical objects we tend to cling onto after a relationship has ended, and the other person has 'checked out' long before you have," the Saskatoon-based singer/songwriter explains. "This idea of 'what do you do when everything except them has been left behind' really stood out to me; all of a sudden, these insignificant objects hold so much weight."
Check out "Your Sweater" here on YouTube:
The new single is the latest to land from breakthrough artist's debut EP, Identity — which was produced by multi-Platinum JUNO Award-winning record producer Ryan Stewart (Carly Rae Jepsen, Bif Naked, CARYS).
Released in Fall 2020, the four-track offering has already resulted in a nomination for a 2020 Saskatchewan Music Awards Rock/Pop Artist of the Year; the album's premiere single, "Summer Haze," stacked more than 35,000+ streams across platforms, and its visual earned velours and Versa Films' Dylan Hryciuk a second 2020 Saskatchewan Music Awards nomination for Music Video of the Year.
"For this video, I worked with Dylan again — who has been nothing less than amazing," velours says. "He's so talented, and his direction brings the message of the song to another visceral level."
With features on CBC, velours has also been selected for a SaskMusic Songwriting Challenge, a semi-finalist for the Unsigned Only Music Competition, and has performed at the TSAR Showcase, the SaskMusic International Women's Day concert (2020 and 2021),  the SaskMusic Open House Livestream, and Telemiracle 2021. On the radio, Identity has been added to numerous stations across North America, including CBC Radio 3, hitting #2 on the charts of Core station WRSU in New Brunswick, NJ, as well as #11 on KMSC's Top 30 chart in Moorhead, MN. velours' songs have been added to multiple Spotify playlists and featured in articles across Canada.
"I was very aware that 'Your Sweater' was going to be very different from 'Summer Haze,'" velours considers. "'Summer Haze' was the most intimate song I wrote for Identity, and it's meant to evoke a feeling of renewal…
"'Your Sweater' inspires a renewal all its own, but it very much takes its own direction.
"Dylan and I talked a lot about my intentions for the song, and the symbolism of the sweater," she continues. "He came up with the incredible concept of the sweater slowly falling apart throughout the entire storyline until I'm 'free' in the end. It's a metaphor — along with the smoking, drinking, and the tearing of the sweater — for the pain, and just immersing yourself in toxic tendencies to not even relieve the pain, but actually indulge it…
"The ruins you're trapped in, and how you destroy yourself by holding onto and dwelling on something that's gone...
"The video was shot at my grandparents' cabin, and on the highway nearby — no green screen, just raw footage of me in the dead of winter. The last chorus is all outside, and drives home the freedom and shedding of the remaining pieces of that person who broke you.
"It's really uplifting to shed the past's pain, and start again without it. 'Your Sweater' brings that message to life."
For more on velours visit:
veloursartist.com/
instagram.com/veloursartist/
facebook.com/veloursartist
open.spotify.com/track/2jMzMstoY1Kja5aLawvMGx?si=xGLpLE_KSb6biCjDgcqUcQ