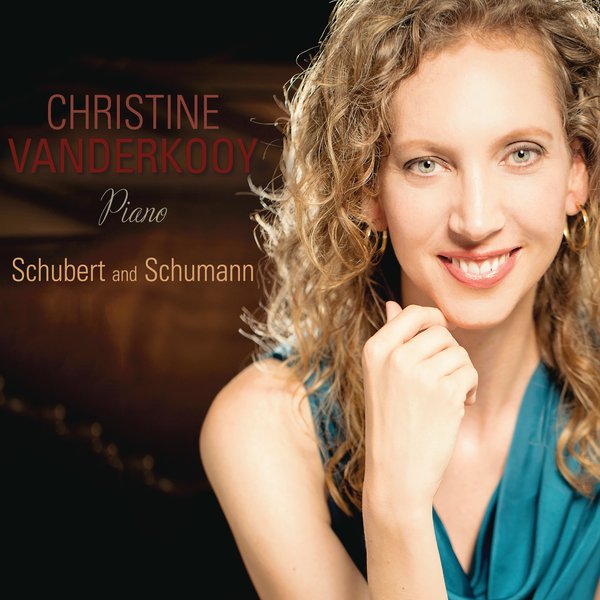 Fri Oct 30, 2015
Praised for her "sensitive and passionate artistic interpretation", Christine Vanderkooy performs extensively as a solo pianist and collaborative artist. She has completed the Young Artist tour as winner of the Ontario Registered Music Teacher's Association Competition, a recital tour of Canada in 2007 as a SSHRC grant recipient, and a solo recital tour of Europe in 2008, also as a SSHRC grant recipient, performing in Ireland, England, and Spain. Christine has performed at the Eckhardt-Grammaté National Piano Competition, the Gaudeamus International Competition in the Netherlands, and was invited to perform at Carnegie Hall in the Dietrich Fischer Dieskau Workshop (before he cancelled!). Recent performances include solo recitals atBishop's University, the JS BachHaus in Ontario, SUNY Oswego in New York, and the Regina Musical Club.
Other recent recital invitations have included three concerts on the prestigious Gustin House series in Saskatoon, the Ravna House series in Manitoba, the Marysburg Festival in Saskatchewan, and multiple performances at the CUMS (Canadian University Music Society) 2010 national conference. Appearances at the 2011 CFMTA national convention included multiple performances, both solo and collaborative. Collaborative performances include piano trio and piano quartet concerts on the Regina Symphony Orchestra chamber music series, and appearances as a member of the U of R New Music Ensemble, a professional ensemble performing contemporary repertoire and premiering new works.
Christine graduated with Distinction from Wilfrid Laurier University in Waterloo with a Bachelor of Music degree, after which she could be found practicing piano amidst the elk at the Banff Centre for the Arts. At McGill University, she completed a Master of Music degree as well as a Doctor of Music in Piano Performance in 2005 with Sara Laimon and Marc Durand where she was one of two music graduate students in her year to hold an FCAR Research Fellowship (currently Fonds Québécois de la Recherche sur la Société et la Culture). During her doctoral work, Christine areas of specialization focused on Russian Piano Music in the 20thCentury, the development of the piano and its influence on composition, and the psychophysiology of Music Performance Anxiety.
Dr. Vanderkooy's national reputation as a piano pedagogue is reflected in frequent invitations to adjudicate festivals and competitions, including the B.C., Manitoba, and Quebec Provincials, and the CFMTA (Canadian Federation of Music Teacher's Associations) 2011 National Piano Competition. Dr. Vanderkooy travels regularly to give masterclasses including recent invitations to McMaster University, Bishop's University, the Alberta Registered Music Teachers' Association, and the 2011 CFMTA national convention. An enthusiastic supporter of amateur musicians, Christine teaches and performs each year at CAMMAC's summer festival (Canadian Amateur Musicians Musiciens Amateur Canadiens) in Laurentides, QC. Regular invitations to present workshops on performance and pedagogy include a lecture on performance anxiety at the University of Arizona and at the IJAS multidisciplinary conference in Florence, Italy, and as a presenter for the Royal Conservatory of Music's national Teacher Professional Development Seminars.
Recently released is her solo CD featuring the works of Schubert and Schumann. Disc 1 is dedicated to Franz Schubert (1797-1828) with the recording of Sonata in B-flat major D, 960.
1. Molto moderato
2. Andante sostenuto
3.Scherzo: Allegro vivace con delicatezza and
4. Allegro, ma non troppo.
Schubert was an Austrian composer who died at 31 but was extremely prolific during his lifetime. Vanderkooy pays great attention to the interpretation of his work and this is a beautiful offering of his compostion.
Disc 2 is dedicated to Robert Schumann (1810-1856) with the recording of Davidsbündlertänze, Opus 6, which is a group of eighteen pieces for piano composed in 1837 by Schumann, who named them after his Davidsbündler. The low opus number is misleading: the work was written after Carnaval, Op. 9, and the Symphonic Studies, Op. 13. The work is widely regarded as one of Schumann's greatest achievements and as one of the greatest piano works of the Romantic era.
1. Lebhaft
2. Innig
3. Mit Humor
4. Ungeduldig
5. Einfach
6. Sehr rasch
7. Nicht schnell
8. Frisch
9. Leghaft
10. Balladenmässig, Sehr rasch
11. Einfach
12. Mit Humor
13.Wild und lustig
14. Zart und singend
15. Frisch
16. Mit guten Humor
17. Wie aus der Ferne
18. Nicht schnell.
Christine Vanderkooy has taught at McGill University, University of Prince Edward Island, University of Windsor, and Lakehead University, and joined the music faculty at the University of Regina in August 2007 where she is currently Associate Professor of Piano.
This 2-CD set is a beautifully produced and recorded, showing that Vanderkooy has the extreme talent and sensitivity to produce this interpretation of the classics of Schubert and Schumann.