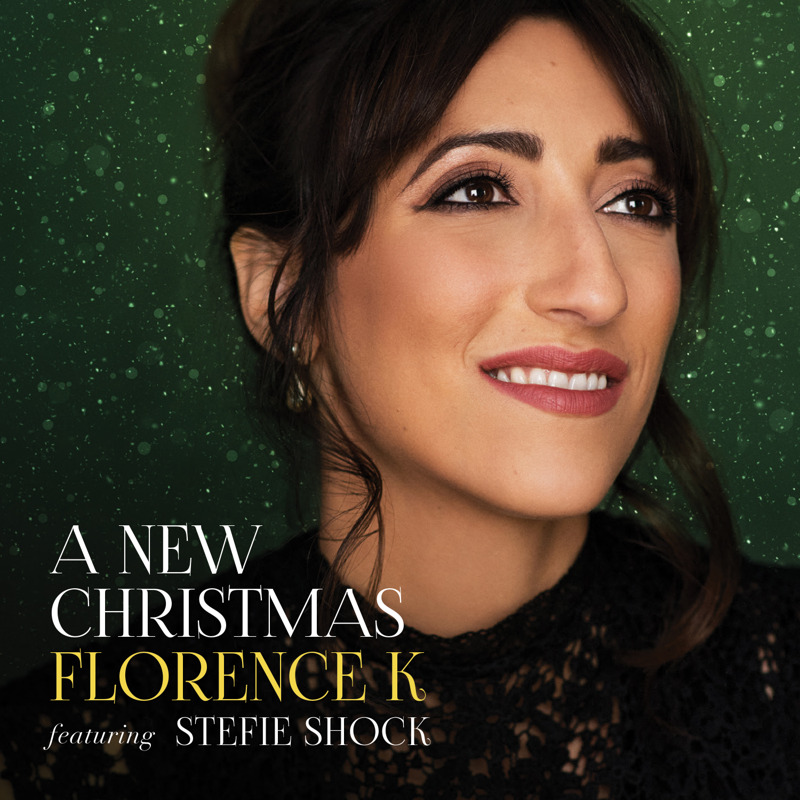 Fri Nov 03, 2017
Renowned Montreal vocalist and songwriter Florence K is offering a holiday treat to her fans this season with A New Christmas, an EP comprised of six brand new, all-original Christmas soon-to-be-standards. Set for release on Nov. 17 through Universal Music Canada, Florence K co-wrote four of the songs with veteran Canadian hit-maker Vince Degiorgio, with two duets contributed by famed Montreal DJ/producer Stefie Shock. Sung in both English and French, A New Christmas displays Florence K's appeal in both languages, underscored by the EP's overall festive and jazzy arrangements.
"Some of the greatest tunes in the world, in both the jazz and the pop universe are Christmas songs. I wanted to give myself a shot at writing some new melodies that people could sing along to and whistle during the Holiday season," said Florence K.
A New Christmas became a family affair for Florence K when she invited her two younger sisters, Éléonore and Ariane Lagacé, to sing backing vocals on four of the tracks. Co-produced by Florence K, Nick Petrowski and Stefie Shock, and recorded at Montreal's unique Mixart Studios, A New Christmas also features Ben Riley on drums, Kiko Osorio on percussions, Domenic Romanelli on bass, Guy Kaye on guitar, along with a full brass section.
Since the release of her debut album Live at Lion D'Or in 2005, Florence K has continually earned accolades for her wide-ranging musical approach. Two of her albums, Bossa Blue (2006) and La Historia De Lola (2008) won Félix Awards for 'WorldMusic Album of the Year', while her first Christmas opus Havana Angels - recorded in Cuba - was a huge smash in 2010. In 2013, she returned with I'm Leaving You, made in Los Angeles with legendary producer/bassist Larry Klein. The album garnered Florence K her first JUNO nomination for 'Breakthrough Artist of the Year', as well as an ADISQ award nomination for 'Best Anglophone Album of the Year'.
She followed up that success in 2016 with Quiet Nights, in collaboration with beloved Canadian crooner Matt Dusk, which earned another JUNO nomination for 'Vocal Jazz Album of the Year'. On top of her music career, Florence K is a passionate advocate for mental health issues. In 2015 she published her first book, Buena Vida, a memoir detailing her struggles with depression and anxiety. The book has sold 25,000 copies to date, leading her to become a strong supporter of the Bell "Let's Talk" campaign, an ambassador for the Unison Benevolent Fund as well as the spokesperson for the Montréal "Au Contraire Film Festival". Florence K recently published her second book, a fiction novel titled Lili Blues, and continues to host her weekly radio show Ici Florence, broadcast on Ici Musique (French CBC Music Radio).
For more visit http://florencek.com/