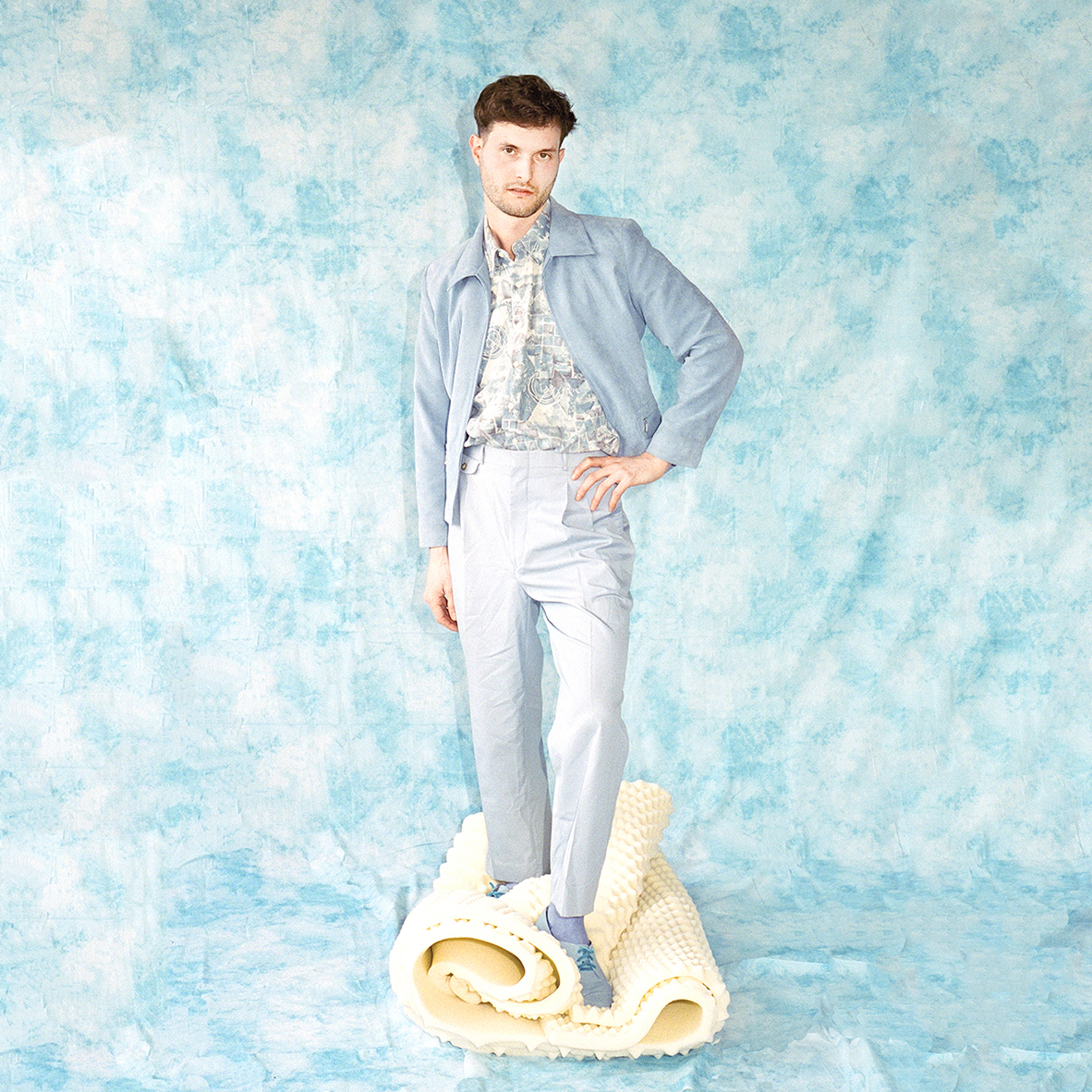 Fri Sep 21, 2018
Montreal electro-pop artist, Radiant Baby, announced his debut album, Restless, and shares the lead single, Do It, along with a stunning new music video. Both premiered today on The 405, which raves, "Felix Mongeon collaborated on the loving and heartfelt video for Do It with director Laurence Philomène, who Mongeon credits with creating the video's 'purple queer love romance' aesthetic. But the music? That earworm track that begs for repeat listens? That is all Mongeon. And the song's poignancy seems to extend from some universal feelings that Mongeon taps into with precision and ease." Restless is set for release on February 8, 2019, on Lisbon Lux Records. Listen to Do It on all streaming platforms now, and watch the video here.
Radiant Baby is the brainchild of Felix Mongeon, and this is his first full-length release under this moniker. Do It offers a taste of what's to expect on Restless. Speaking on the composition and production process of the record, Radiant Baby says, "I wrote more fleshed-out lyrics and melodies, and decided to strip down a few of the songs while keeping a high level of energy on others. I also wanted to incorporate both acoustic and analog instrumentation."
Signing to Lisbon Lux Records in 2016, Felix Mongeon, aka Radiant Baby, has been making a name for himself in the Montreal music scene for the last two years. Since his early beginnings, his rich and festive electro-pop productions have won over fans and media alike. Following his flamboyant debut EP, It's My Party, in 2017, Radiant Baby starts afresh with Restless – his first full-length. For the upcoming LP, he merges crisp electronic sounds with raw IRL instrumentation, conveying a more mature and dynamic aesthetic. To bring this new direction to life on stage, Radiant Baby is currently developing a new live show with a full band.
Radiant Baby has shared the stage with world-renowned artists, such as Peaches, Róisín Murphy, and Yelle. He has also played at POP Montreal, M for Montreal, Canadian Music Week, Fashion & Design Festival and Piknic Électronik.