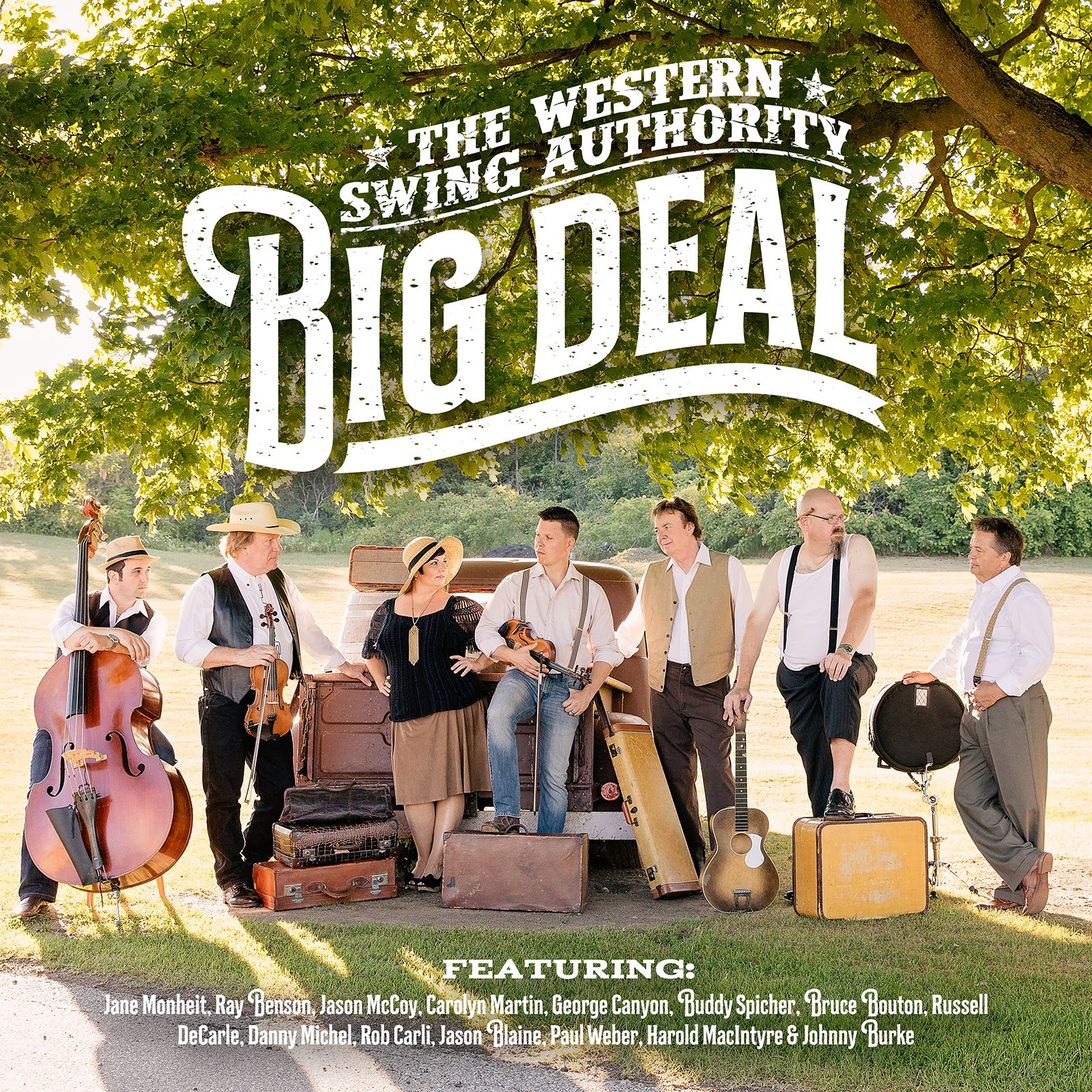 Fri Feb 28, 2020
How do you warm up on frigid frosty Friday in February in Toronto? With some hot music at Toronto's iconic listening room Hugh's Room Live. The Western Swing Authority's return engagement at Hugh's Room was a show for the ages. The night was a typically cold February night in Hogtown but the searing licks and the powerful vocals and an enthusiastic crowd suddenly made the room Texas Hot.
The Western Swing Authority's album is called Big Deal and the band is the Real Deal. Every member of this band is at the top of their field in Canadian music, a virtual supergroup. Drummer Jimmy Boudreau puts the swing in Western swing, the bass player for this night was Mark McIntrye filling in Matthew Lima, guitar wizard Paul Chapman is one the best you'll hear on the other side of border, Ed "Pee Wee Charles" Ringwald on steel guitar has won CCMA's top award so many times he's no longer eligible and has inducted into the Canadian Country Music Hall of Fame and spent 18 years with Gordon Lightfoot, the twin fiddle pairing of Shane Guse and Dan Howlet give WSA that authentic Western swing feel that is so hard to produce on stage.
And rounding the whole package out is vocalist Stacey Lee Guse, one of the finest pure voices on the planet.  Leader Shane Guse is a seasoned emcee as well as a superb musician and his interaction with the audience creates that comfortable atmosphere that is so important in a live performance.
Highlights were "Big Balls in Cowtown", "Roly Poly", a killer version of "Slow Boat to China", " Dance With Brung You" and a crazy cool instrumental version of " The Pink Panther Theme" and for an encore Stacey's non-pareil version of " Stand By Your Man."
If you ever see The Western Swing Authority performing anywhere near where you make sure to get yourself there. If you can't see them live in concert,buy their album, they sound just as good on record as they do live. 
Watch Roly Poly here
https://youtu.be/ZfNjN-M5BXg
Keep swinging!
For more visit:
www.thewesternswingauthority.com