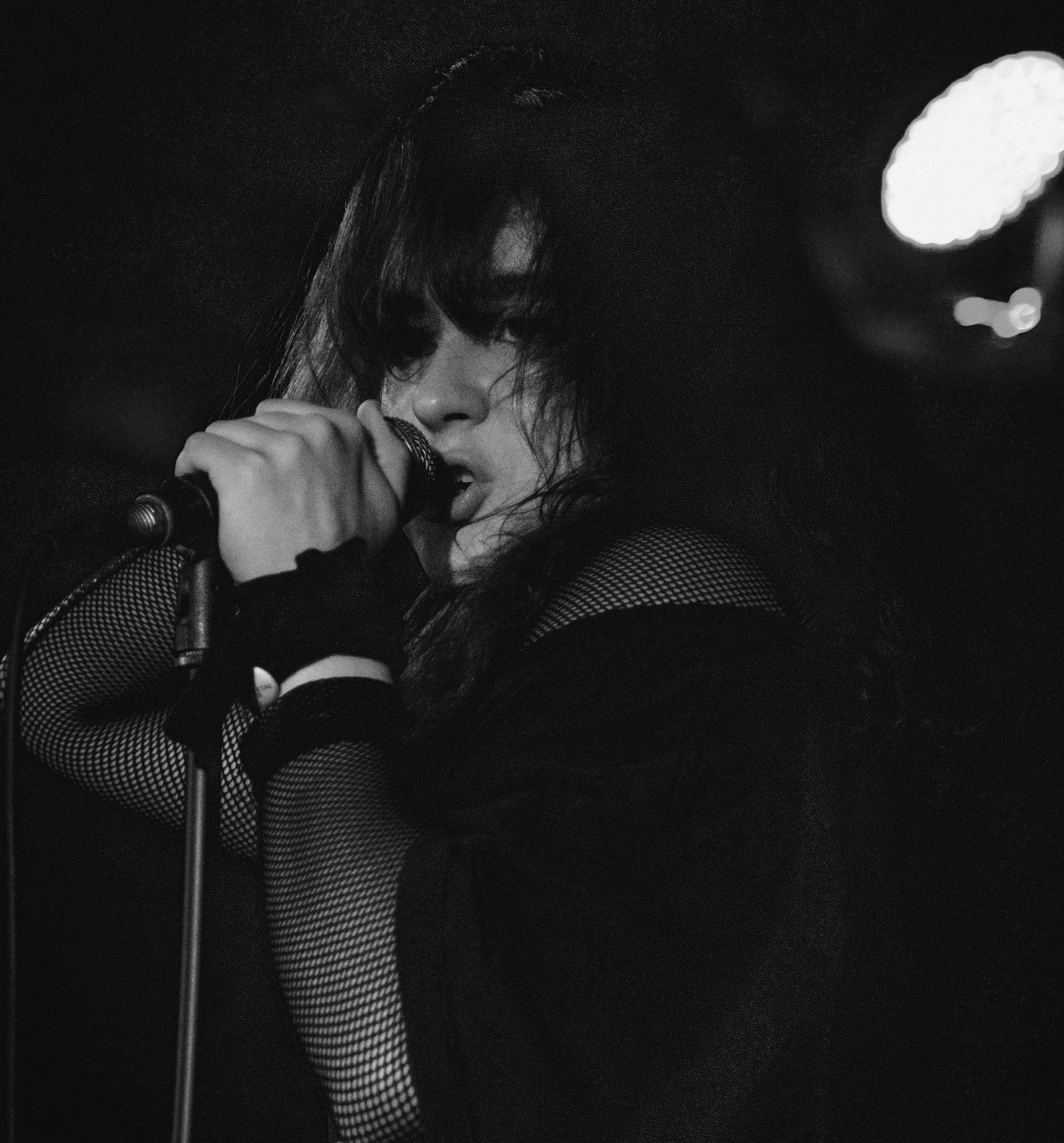 Fri Jul 02, 2021
Canadian alt-rocker Delyn Grey squares noxious naysayers away with the release of her searing new single, "Daddy's Love".
"I love this song, man," the Toronto-based artist levels from the outset. "It's gotten me through some serious mind-screws. It's a relief."
Check out "Daddy's Love" on YouTube here:
But it's not just for her, the powerhouse vocalist, songwriter, and producer adds. "I want people to feel empowered to deflect other people's defeatist projections with this one. I want them to know: don't ever let anyone dictate what your relationship with your passion, your loved ones, and yourself look like.
"It's not up to them, and you must be pretty cool if people are trying to keep you from reaching your full potential, ha!"
For Grey, that passion is a barrier-breaking, wave-making breakthrough career onto the Canadian music scene with a year's worth of previous releases topping upwards of 90,000+ streams across platforms — including "Ghost Town," "Listen to the Thunder," and "Battle."
Paired with a voice firmly rooted in the contemporary, but with a unique depth and richness of timbre, Grey's maturity of emotion further distinguishes her not only from her peers, but long-established artists across the landscape, as well. Stylistically, she bravely combines current R&B and electronic vibes with edgier rock elements reminiscent of grunge era's earliest days; lyrically, Grey reaches far beyond the typical love-and-heartbreak themes often tackled ad nauseam.
The result? An accessible, yet fresh, exhilarating, and slightly dangerous feel to her sound.
Which is, by all accounts, her very point.
"I want to make music that's fearless. I don't want people to hear it and think I played it safe," she explains. "My art wants purpose, and I work hard to serve that. I work equally as hard to find purpose in my art.
"I hope others find something for themselves in this track," she says of "Daddy's Love." "I say, keep doing you. Be fearless; be unapologetic; and maybe take the high road instead of calling out their daddy issues…"
For more visit:
instagram.com/delyngrey/
facebook.com/itsdelyn/?ref=settings
twitter.com/iamdelyngrey
open.spotify.com/album/0dx3vSIUE2Xfm1HisEWuOH?highlight=spotify:track:2bS4Sy38FuVSFL5lGw464R