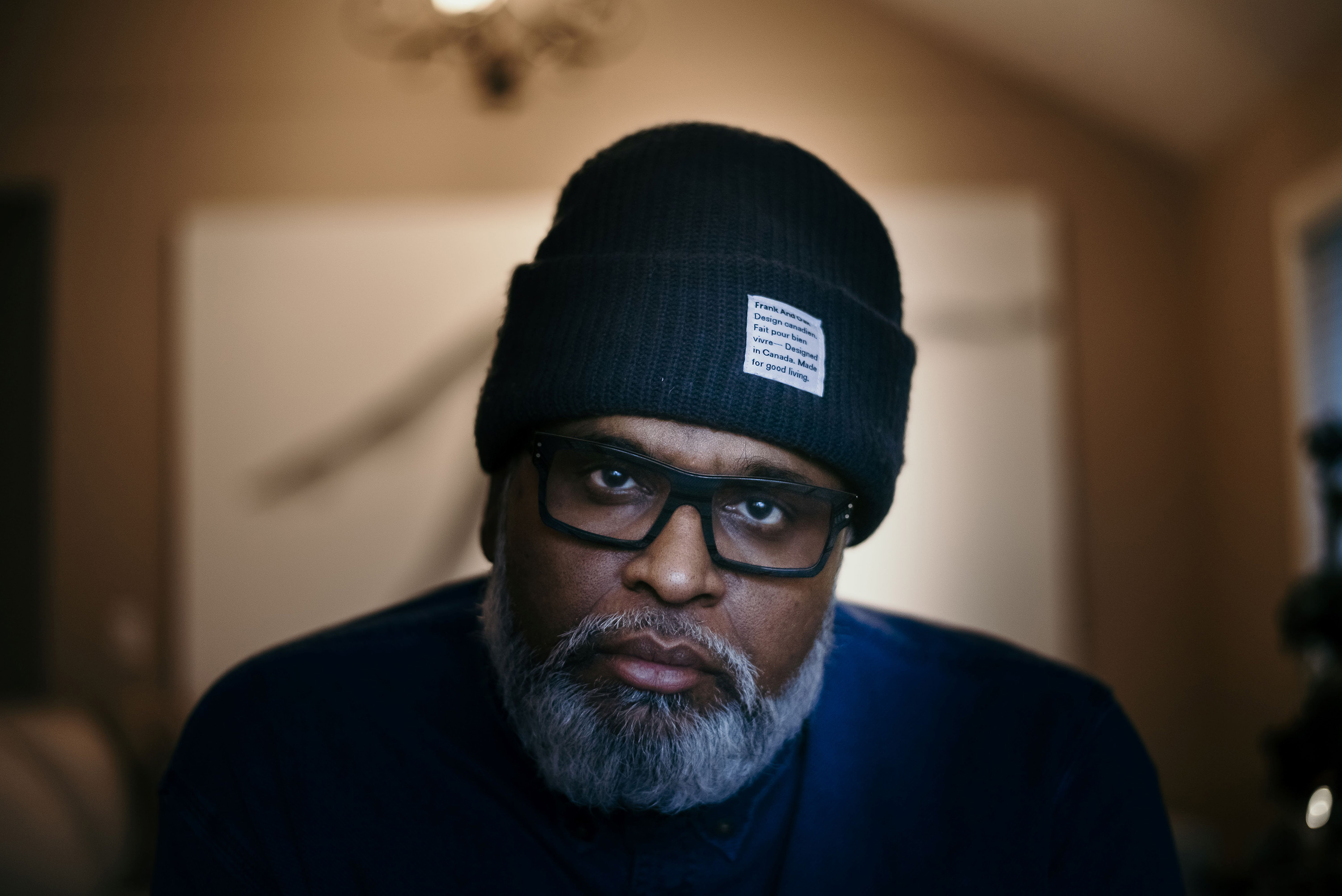 Thu Oct 01, 2020
Multi-GRAMMY and JUNO Award-winning artist Chin Injeti processes grief and healing in this, his new single release, "Falling".
Featuring Esthero on accompanying vocals and Delhi 2 Dublin's Tarun Nayer on tabla, "'Falling' was a cathartic experience for me," he says. "It was my way of dealing with my Father's passing, and is a bird's eye view of the whole experience — both good and bad."
Check out 'Falling' here:
On reflection, harnessing the power of collaboration and healing power of music as part of processing grief is in line with Injeti's inimitably successful lifelong path. Music has always been something of a balm for the now-Vancouver based artist; born in Hyderabad, India and having to survive polio from birth, music therapy treatments helped facilitate his motor skills, ultimately changing his life.
"My father was a classical vocalist who ensured the family was always surrounded by music," he shares. "It ranged from classical to folk, ragas to Stevie Wonder, to my parents favourite, ABBA. At every turn there was a rhythm or melody that would draw me in — footsteps down the hall, heart monitors, the sound of passing cars… It was everywhere.
"Then, it was more than just something I heard day to day; it became a healing force that started to transform my body and help it realize its full capacity.
"With this embodied renewal came a clarity of purpose."
His purpose, indeed, became crystal clear when Injeti teamed up with then-partner DJ Khalil with whom he made multi-GRAMMY and JUNO Award-winning music with and for the likes of Dr Dre, Eminem, Drake, Pink, Aloe Blacc, The Clipse, Lecrae, K'Naan, and more. Getting his official start in an in-home studio built by his father and brother, he also fronted the JUNO and Much Music Video Award-winning band Bass is Base, won SOCAN's Songwriter of the Year Award, and enjoyed years of creating, touring and performing with the likes of The Fugees, The Roots, Jamiroquoi, A Tribe Called Quest, De La Soul, and more.
Further, Injeti has created and taught curriculum for Vancouver's NIMBUS, been a featured speaker at TEDx discussing the healing properties of music, and long recognized for his life's work as an inspiration, teacher, mentor, leader, innovator, singer, multi-instrumentalist, writer, collaborator, student, and yes, icon, with a star on Vancouver's prestigious Walk of Fame.
With the onset of COVID-19, he found himself self-isolating in Toronto with his mother for three months, during which "Falling" came to be. "Tarun was on Gambier Island in British Columbia, and Esthero was in Los Angeles," he explains. "The video is simple and authentic to the moment, just each of us in our respective locations recording our parts.
"This version of the song was such a pleasure and honour to record," Injeti continues of the song's acoustic version. "To have my friend Tarun bless the track with his tabla, and my favourite singer ever, Esthero, sing on it…
"For me, she brought it to a new place."
For more visit:
instagram.com/chinstogram/
facebook.com/chininjeti
twitter.com/chininjeti
open.spotify.com/album/1TJkW85UGdc83bMeZj2D55?highlight=spotify:track:6TrjcaeV4ASNQu6NcLxvSn