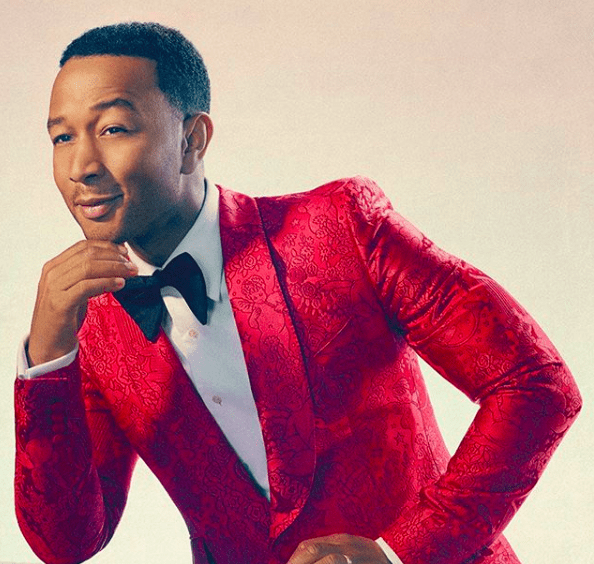 Fri Dec 14, 2018
John Legend is a nine-time Grammy Award-winning recording artist, critically-acclaimed concert performer, philanthropist/social activist, and was named one of Time Magazine's 100 most influential people. Legend's debut album, Get Lifted (2004) sold more than three million copies worldwide and earned an astounding eight Grammy nominations with three wins for Best New Artist, Best Male R&B Vocal Performance and Best R&B album.
Legend's follow-up album, Once Again (2006) earned RIAA platinum certification and a Grammy Award for Best Male R&B Vocal Performance. High off the success of his third consecutive Top 10 album, Evolver (2008), Legend embarked on an extensive world tour with an 11 piece band - his largest traveling show to date. Inspired by the monumental 2008 Presidential election, Legend teamed up with The Roots to release the socially conscious album, Wake Up! (2010.)
The album was nominated for five Grammy Awards and won Best R&B Album, Best Traditional R&B Vocal Performance and Best R&B song (for "Shine"- an original composition also featured in Academy Award-winning director Davis Guggenheim's documentary film Waiting for Superman) along with two NAACP Image Awards for Outstanding Album and Outstanding Duo, Group or Collaboration. In 2007, Legend launched the Show Me Campaign, a nonprofit organization fighting poverty around the world. John also sits on the Boards of The Education Equality Project, Teach for America, and the Harlem Village Academies.
Legend has been honored several times for his activism, including the 2010 BET Humanitarian of the Year award, the 2009 CARE Humanitarian Award for Global Change, and the 2009 Africare's Bishop John T. Walker Distinguished Humanitarian Service Award. In early 2012, Legend released one of the hottest songs of his career, the RIAA gold-certified hit "Tonight (Best You've Ever Had)," which sat atop the Urban AC radio chart for six consecutive weeks. Legend recently released his fifth studio album Love in the Future, with executive producers Kanye West and Dave Tozer.
Now he is #1 on the charts for his John Legend A Legendary Christmas featuring new and classic songs.
"By Christmas Eve" captures the feeling of traveling and trying to get home in time for Christmas, with just piano and vocals, going into soulful harmonies at the end. Beautiful song. "Christmas Time is Here" takes the Snoopy song and makes it a jazzy offering, with a swing big band feel complete with scat singing.  "Merry Christmas Baby" is a sultry sexy offering, showing off the dynamics of Legend's voice. "Have Yourself a Merry Little Christmas" is always lovely and this version has all the strings and whistles that will make it a classic in the years to come. "Bring Me Love" is a great up-tempo tune saying all I want is Santa to bring me love for Christmas. "Merry Merry Christmas" is filled with saxophone and party sounds. Hard to sit still with this one. "Silver Bells" is yet another re-done re-make of the classic song.  "The Christmas Song" feels like you are listening to a soundtrack from an old b/w holiday movie and if you close your eyes you think you are listening to Nat King Cole. "Waiting For Christmas" is a bittersweet song that is hopeful in wanting to get the Christmas spirit.  "What Christmas Means to Me" has a real Stevie Wonder production with a bit of Motown thrown in. "Wrap Me Up in Your Love" is a pretty offering with clear, great production. "No Place Like Home" continues on with the great harmonies and production on this whole CD, "Please Come Home For Christmas" goes back to his bluesy vocals on this classic song. The CD ends with "Purple Snowflakes", a modern tune that shows how versatile this artist truly is with his vocals and arrangements.
John Legend is currently on tour with his John Legend and His Legendary Christmas Tour. For dates visit www.johnlegend.com.