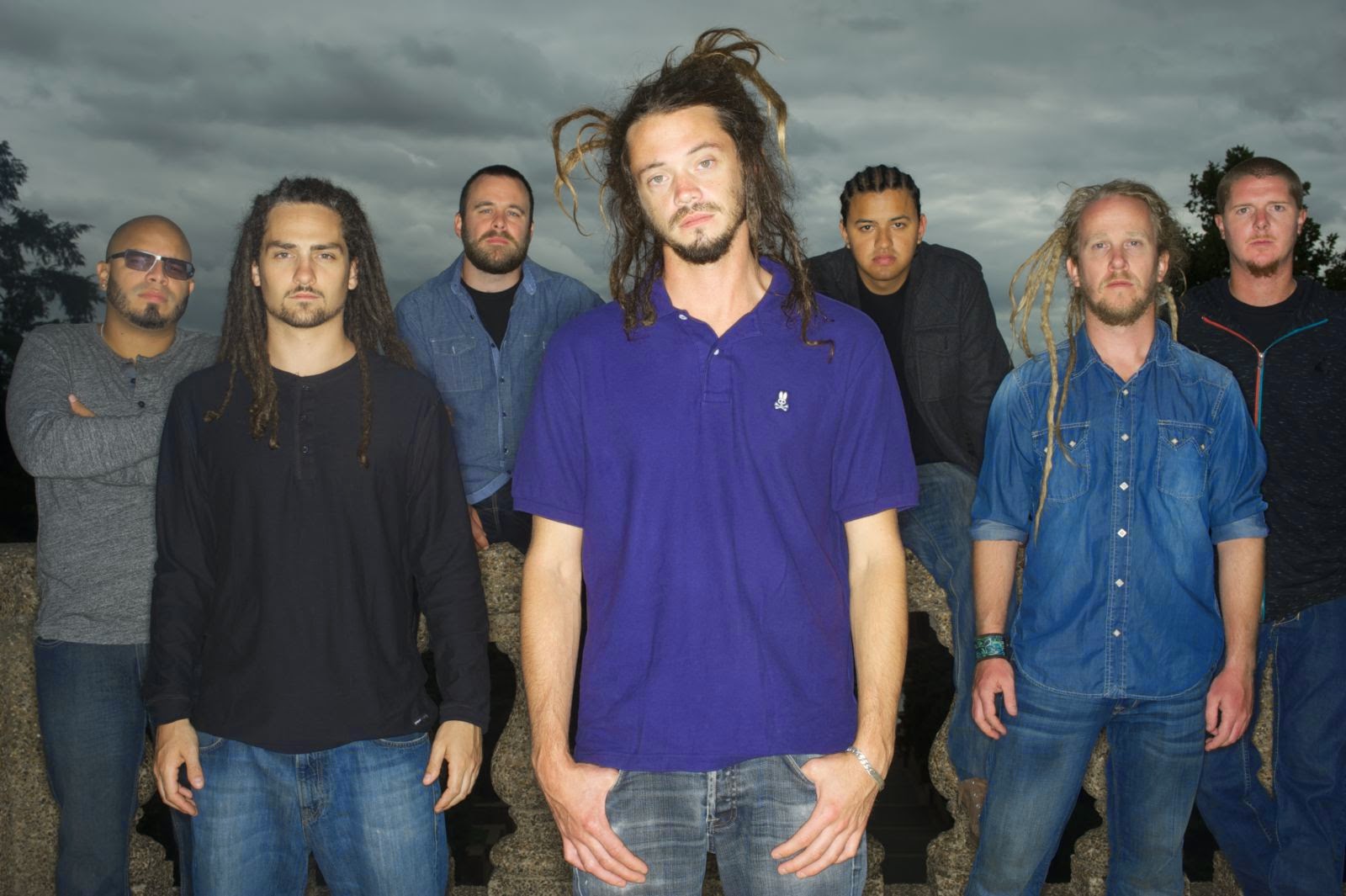 Fri Mar 16, 2018
What with Toronto's deep and longstanding relationship with reggae music, the genre cognoscenti round here can be hard on contemporary acts doing original material. Luckily they were in short supply among a packed house because D.C. based Soja deal in a reggae muchly influenced by the area's local hip-hop, with alt-rock in its DNA. So there was room aplenty for superbly dreadlocked frontman Jacob Hemphill to show off his shredding chops on songs like "Be Aware" and "Tear It Down".
Ok, so this isn't old school rebel reggae standing up for its rights but it must be nigh near impossible for a black act in Amerika not to have a political thing or two to say. With a name like  Soldiers Of Jah Army it's a downright obligation and Hemphill and crew got right to it, albeit with sparkling horns and uptempo beats. "I Don't Wanna Wait," the breakthrough single, had a rap interlude that took issue with both Republicans and Democrats (sample lyrics: "It's all about money/money"), the fierce and defiant "You Don't Know Me" and "Bad News" with the grabby chorus "we are the immigrants/Thank you for the bad news." all kept the socially conscious beat strong.  Hemphill has cited the band's stance thusly"Our goal as a band is to stick up for the human race.
We see the world and we try to make it better in the limited time we have here." and their socially conscious good times mashup does a decent job of keeping it real.
It being Friday night in a club popular with the dance party crowd, most of that went unremarked in favour of Soja's solid, laidback grooves, dubby bass work, funked up guitar lines, chicken scratch percussion and energetic brass section. Thusly the set was larded with sunny love songs "She Still Loves Me." "Lucid Dreams" "I Believe," and "Everything To Me.'
Off current opus, Poetry In Motion, the crew did a moving, nonetheless funky take on "Fire In The Sky" and "Tried My Best," around which time the wear on Hemphill's voice began to crack at times. Dude soldiered on, relying on raw emotion to vault him over the high points. They've been at it since 1998 with the same lineup and it shows in the octet's squirrel-sphincter tight playing and the seamless handing off of the leads. Strong elements in why Soja remains at the forefront of contemporary American reggae and given all the political memes Hemphill has to work with, likely to remain so for some time.