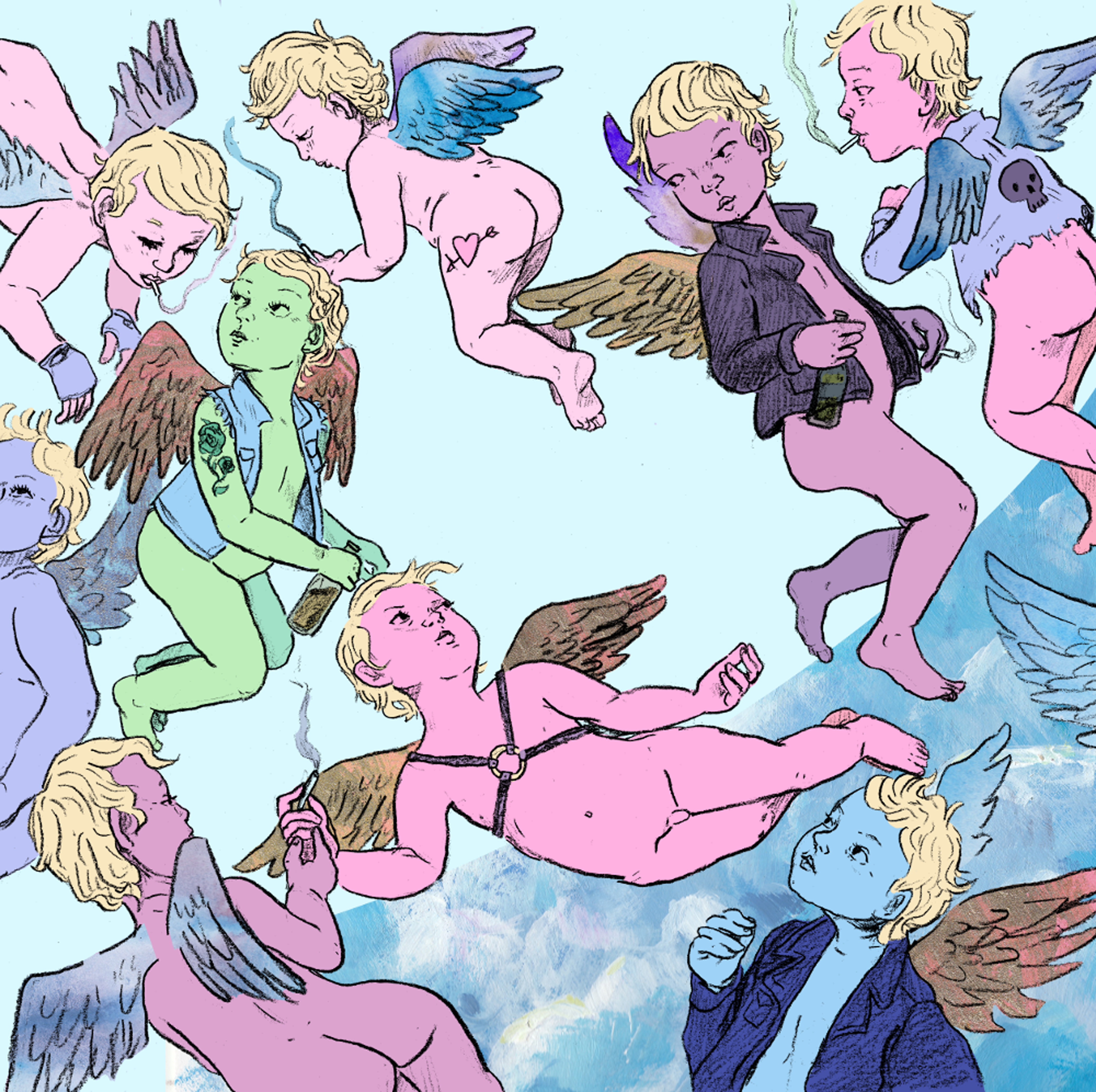 Fri Oct 11, 2019
Submitted to Cashbox Canada
Canadian art-popsters Alexander and The Great Ones have unleashed their all-you-can-hear sonic buffet, SUPER TURBO and sophomore single "2 Yung 2 b in <3.
"I explored the sounds of the last century not as they were, but as they are," says frontman Alex MacNeil of the outfit's debut LP. "Think: heart still pumping, but flecked with rust."
It's an anticipated release from a group MacNeil affectionately dubs "desperate rogues" and "roving strays"; CBC's Carsten Knox named Alexander and The Great Ones as "Artist to Watch For" and The Coast lauds them as a "Young Upcoming Artist." "This was recorded with the help of many of Nova Scotia's finest musicians. And locally produced gins.
"Adulthood was like falling down a steep set of stairs," he continues, recalling how this all came to be, punked-up cherub cover art and all. "It happened so abruptly and before I knew it."
If there was a plotter following along, they'd map beginnings in what MacNeil describes as Nova Scotia's industrial northern mainland; from there, he'd complete music school in Sherbrooke, Quebec before venturing on to Grahamstown, South Africa.
"I played countless jazz clubs and studied classical music," he says of his time studying with JUNO Award winning composer Andrew MacDonald and South African jazz luminary Marc Duby, and later in New York to study with guitarist Matthew Stevens (Esperanza Spalding, Terri Lynne Carrington, Christian Scott). "Then, the East called again.
"I came back to Canada and lived in a small cottage at the base of Signal Hill in Newfoundland, working at the famous Duke of Duckworth Pub, and leading a variety of R&B and jazz groups around the city."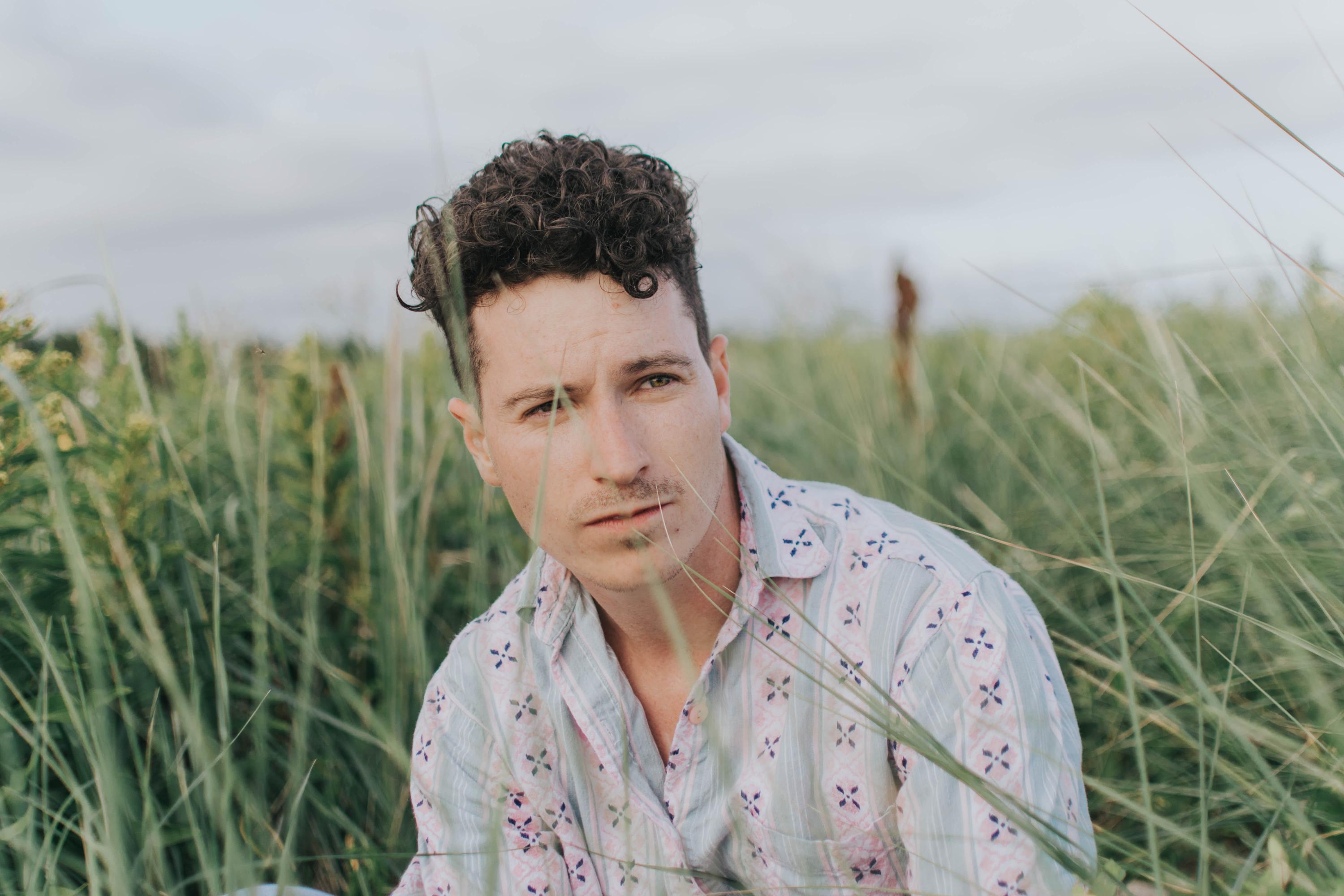 That cozy little cabin was just the ticket for a few years, but soon heartbreak and wanderlust set in. He landed in Dawson City, Yukon, with no more than a plywood guitar, a tent, and a leather jacket. "My most restful state was a bit shattered, so I went careening westward," he shares. "I was mourning a few losses, including my early academic musical prospects."
"I started bartending in a local hotel and I'd hammer away on the old piano that sat against its saloon walls."
"So I started to do something I hadn't done since high school… I started putting words to music."
Within a few weeks, MacNeil was on the circuit, playing gigs and sharing new music from the live stage. "My love for music was definitely reinvigorated out there," he says of the northern Canadian city. "There was a new sense of self rising from the old."
In amongst this, MacNeil had been introduced and was corresponding with noted producer Dale Murray (The Guthries, Hayden, Matt Mays, Christina Martin). "I sent Dale a slew of demo tapes made on that old saloon piano. They were all done on my iPhone.
"He encouraged me to keep writing and discussed the possibility of making a record together."
That record would come to be SUPER TURBO, a coy and confessional concoction that lands as self-aware before toe-dipping into indulgent realm of camp. "I love theatrics and film and literature," he muses. "They have a massive influence on my style."
Watch 2 Yung 2 b in <3 video here: https://youtu.be/CAqBaJU4R-0
For more visit: https://www.alexanderandthegreatones.com/