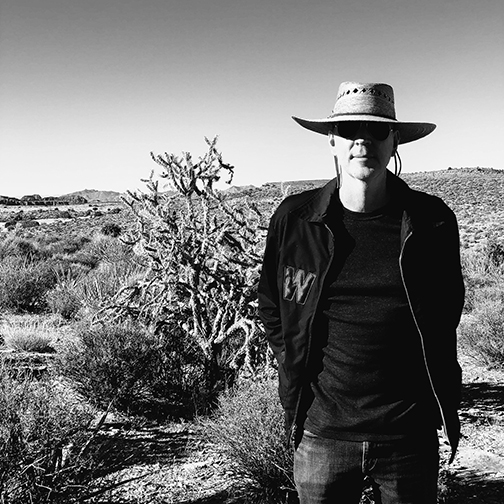 Fri Apr 01, 2022
We've all known — at one point, in some way — a heartbreaker in a one-horse town… And now, Americana crooner Kelly Pardekooper pays tribute with an infectious mix of sincerity and swagger to the one knockin' all those local boys down in his new single "Someday Someone," from his new EP, Autumn – both available now.
"Someday Someone" is a galloping guitar-driven romp along a dusty, dirt-road trail of broken hearts. "A trail of tears to the county line/ Someday, someone/ Is gonna do you like you've never been done," Pardekooper sings with a voice like velvet.
Check out "Someday Someone" on YouTube here:
The narrator isn't bitter, however, and seems to ultimately regard the heartbreaker's game-playing as a challenge; the song ends with "Someday someone/ Gonna love you like it's never been done/ Gonna win you like you've never been won."
Based in Las Vegas, Pardekooper's voice and songs have been used in a wide variety of films and TV shows including Sons of Anarchy, True Blood, Virgin River, Longmire, Justified, and countless others. To say that he's prolific is a bit of an understatement; however, during the first year of the COVID-19 pandemic, Pardekooper wasn't inspired to create new music at all — and didn't touch his guitar during that entire year.
It wasn't until his wife accepted a job in Las Vegas, and the couple sold their house in Indianapolis to move across the country to Sin City that saw the change of scenery do wonders for Pardekooper's inspiration. "Renting a small apartment, I wrote these seven new songs staring out the window at the mountains a lot," he shares. "And it was wonderful to reconnect with my old friend Teddy Morgan and record this new music with him in Nashville. There's something very special and unspoken that happens when working with trusted music friends.
"I'm grateful the songs keep coming."
In addition to the inclusion of Teddy Morgan, who Pardekooper refers to as his "partner in vibe," the new album Autumn also features Pat Sansone of Wilco on organ and piano.
The EP includes the moody, whispery, understated "Dejamos" with an Elliott Smith vibe; "Forever Broken Hearted," a mellow rock-infused ballad about trying to let go of a long-lost love that was over before it even began; "Tried To Let Go" is a sparse, spare lament with the vocals as the focus — also about lost love, with this particular wound being much more fresh. "I'm Leaving" is a pounding, resounding rocker about setting some boundaries and getting the hell out; the titular track, "Autumn," evokes the warm glow of the season and of an old flame; "Sleep Tight" is a shimmery, silky lullaby – "You're not alone/ We'll be all right/ You're not alone/ My darlin' sleep tight."
For More on Kelly Pardekooper check out these links:
kellypardekooper.com/
instagram.com/kellypardekooper/
facebook.com/kellypardekooper
open.spotify.com/artist/3QostG2Gp1xKnJUr0857oX?si=P-sNQqkZTf-d5VxlkkfGbQ&nd=1