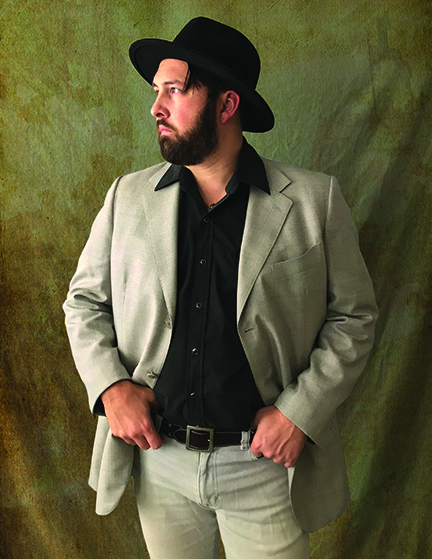 Fri Jun 12, 2020
At first listen, "Romp" immediately lives up to its name; the bouncy beat and melodic lyrics serve as both an infectiously rollicking track and prime preview for The All Canadian Soundclash's forthcoming self-titled EP, set for release this June.
Watch and listen to "Romp" here:
"They say the music you first discover and fall in love with is the music that stays with you for the rest of your life," Ottawa-based frontman and composer Andrew Michelin considers. "That's true in my case… I come from the early 90s era of alternative grunge rock and, like any other 40-something, I can still remember the exact moment I first heard Nirvana's 'Smells Like Teen Spirit' or Pearl Jam's 'Alive.'"
As much as those influences burst through on Michelin's — and therefore The All Canadian Soundclash's — sonic offering, "Romp" offers equal nods to song-building blocks of even earlier mixed with his decidedly fresh perspective. "I take a 'less is more' philosophy when it comes to creating music," he says. "Oddly enough, 'Romp' is the very first song I ever wrote. I remember wondering whether or not it was a song…
"I would ask around to all my friends, 'does this sound like a song?'
"My grandfather, Stewart, also wrote songs, but not for notoriety or any sort of career path," he continues. "It was for fun. It was a game. It was a competition.He was one of the last generations of trappers in northern Canada to still work and trade with the Hudson's Bay Company and, while isolated out in the wilderness for weeks at a time, each trapper would write a song. When they all came home, they would show off their songs to one another to see who wrote the best one. One ended up being the 'best' after all; his song 'The Grand River Song' has been recorded and performed by numerous musicians to this day."
The All Canadian Soundclash was produced, engineered and mixed by Canadian artist and producer Dale Murray (Hayden, Cuff The Duke, Joel Plaskett, Buck 65, Christina Martin, Matt Mays) at his Farmhouse Studio in Port Howe, Nova Scotia. Murray also provided guitars, percussion and backing vocals on the release, with Jordi Comstock on drums.
"I feel blessed knowing and being able to work with Dale," Michelin says. "He's such an incredible producer…. He can take 'nothing' and turn it into something extraordinary."
For more on Soundclash visit:
theallcanadiansoundclash.com/
twitter.com/CanadianSound
open.spotify.com/album/4gT39trj7L4kxB1VizITtv?si=Hs9doBAxSMu-z2QsJg051