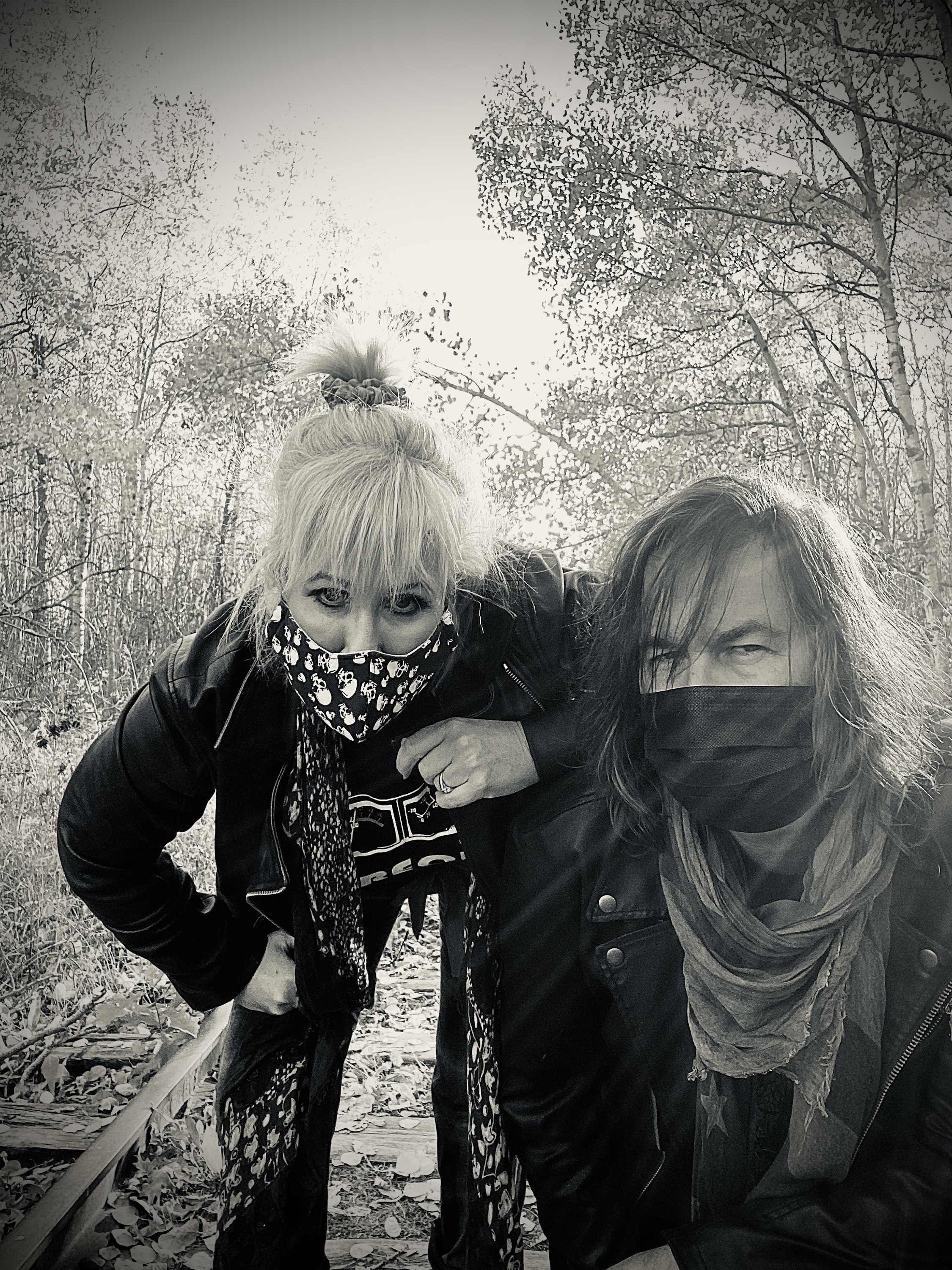 Fri Nov 27, 2020
Inspired by Winnipeg's empty streets and the nation's collective concern for COVID-19, Canadian modern rock outfit D2UR channeled their straight-to-the-point songwriting into this, their newest single "Slippin' Away".
Check out "Slippin' Away" on YouTube here:
Co-fronts Diane Isbister and Mike Isbister — plus Dave Sikorski-Thorn, John Colburn, and Stephen Broadhurst — continue to bring their signature rhythms to the forefront in the riff-filled rock piece and serve "Slippin' Away" as the latest in their library of recently released tracks.
"Upon returning from a well-deserved break in Palm Springs in March, COVID-19 hit Canada hard and restrictions were put in place," Diane recalls. "Self-isolation for two busy people was going to be a challenge if we didn't find ways to entertain ourselves!"
"Like others, the city of Winnipeg was a ghost town with very little traffic and lots of fear," Mike adds. "It did not take long for us to pull out our guitars and begin to run through ideas for new songs."
The basis for "Slippin' Away" in particular was born from a cool little lick Diane started strumming; from there, some embellishment in the studio — plus input from bandmates sharing their parts via Google Drive, and input from producer Murray Pulver — brings us to today's release and what we hear now.
"A surprising addition came about with Murray suggesting a gang backing vocals approach," the pair share. "It really enhanced the song and truly catches the essence of the tragedy the world has gone through during the pandemic."
"Slippin' Away" is the latest single to come from the Winnipeg-based rockers; earlier this year also saw the release of "Little Sunshine."
Following their 2013 debut release Rev U Up, D2UR took a Top 25 spot in the 2014 CBC Searchlight competition, and a Top 10 finish in 2015; their single "Losing Control" earned 15th place in the CJIM Montreal Independent Rock Countdown in 2016. The band launched their sophomore offering, Tic Toc, in 2017.
2019 also included the release of singles "Wild Ride" and "Where's the Rocket."
Check out more on D2UR here:
d2ur.net/
facebook.com/d2urband
twitter.com/d2urband
open.spotify.com/album/4lWaZiNZ7Zj0u1aOHhAm0F?highlight=spotify:track:0tb8YD5S1O4E17aqsUfCfw