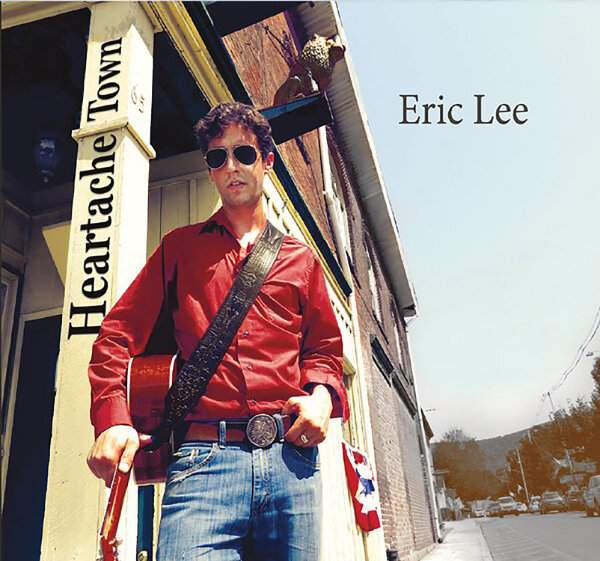 Fri Jan 17, 2020
Do you like bluegrass music? Country music? Folk music?All three? Well here is some good news for you all. Eric Lee and his new CD, Heartache Town encompasses all three and then some. All songs on the twelve-song set are written or co-written Lee. Singer/songwriter legend and master wordsmith Eric Andersen with whom Lee performs with on select tours had this to say about Eric Lee " In this brave new world of song, Eric Lee sings and writes gems of truth with a new kind of language." Pretty heady words coming from an icon of the songwriting world. We caught up with young Mister Lee after  his show at Hugh's Room Live in Toronto where he was playing fiddle and mandolin for Andersen as well as singing background vocals." One of the reasons I wanted to be a folksinger was Eric Andersen, although he insists he's not a folksinger, so it's always awesome being on stage with him. And I got to sing a song off the album, "Help My Neighbour On", so that was an added thrill.
The Pennsylvania artist and multi-instrumentalist, if it has strings he can play it, has been honing his craft for longer than his boyish appearance would have you imagine. And it shows in the depth of his lyrics and the complexity of his arrangements. His voice is rich, pure and sincere as he takes you on journeys of heartache, joy and hope. The album standouts for this listener are " Heartache Town", "The Garden", "I Wish I was a Plumber" " Lucky Penny" and after last night's live performance, "Help My Neighbour On."
The CD was produced by Eric Lee and Rusty Annis at Shoestring Studios in Belchertown, MA.
Keep your eyes and ears open for Eric Lee on the road and on the radio. Future music is safe in the hands of this young artist.