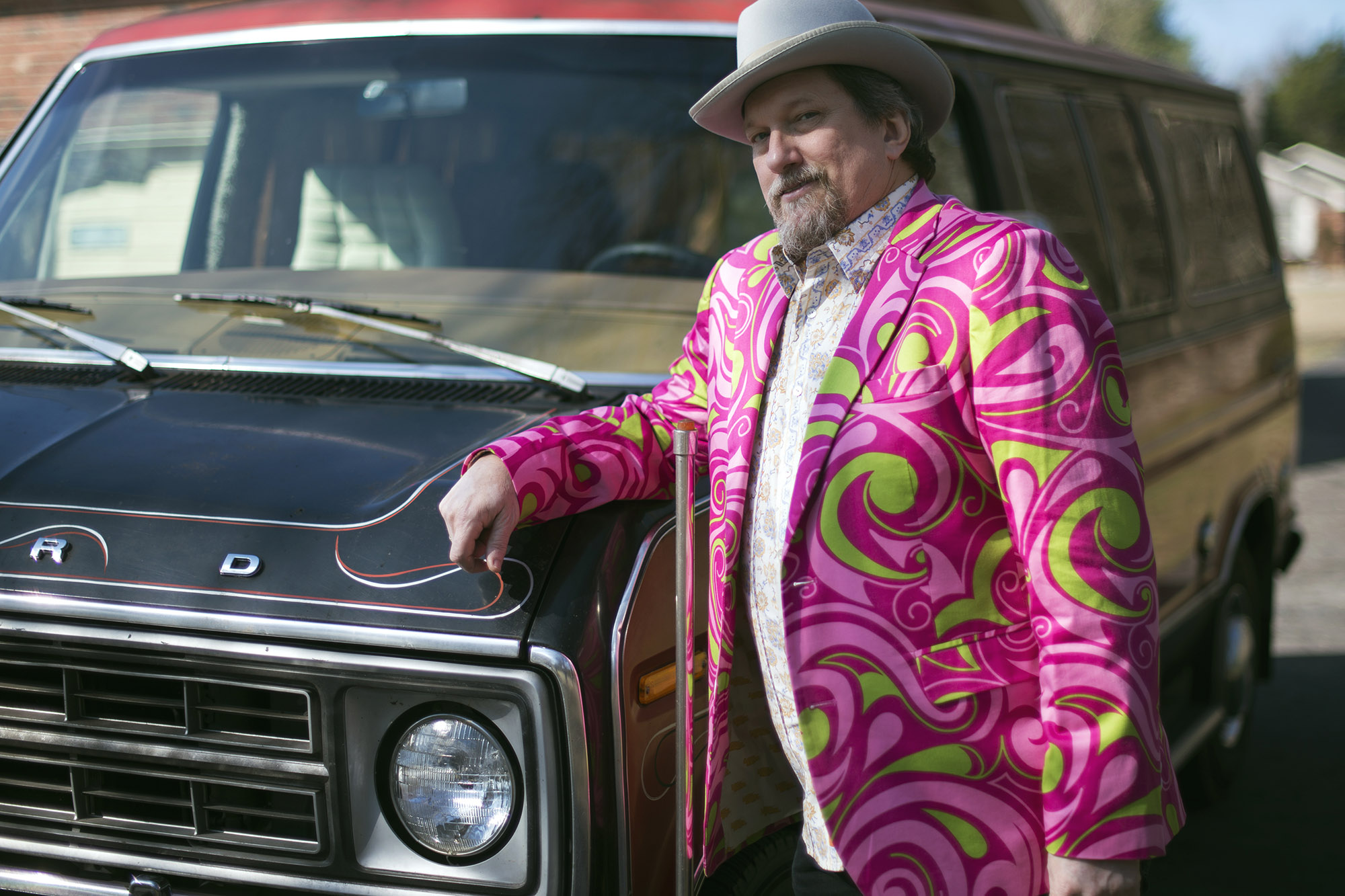 Fri Aug 04, 2017
Anyone who might just have wondered what might have been if US Dobro and Weissenborn slide-guitar wizard Jerry Douglas had chosen another musical path, might just be in for a genuine surprise with his latest release, 'What If' on Rounder Records next month.  What If, indeed.
Generally, and perhaps a tad unfairly, regarded as a bluegrass picker, Douglas is a guy who has been a pro musician for over forty years and used to joke that just being out on the road, working, trying to feed his family, cost him a thousand bucks a day in missed session work in Music City, Nashville. Nowadays, with control over both his life and his music, he chooses when to tour and when and with whom to work. For around twenty years, he has been an integral part of Alison Krauss and Union Station, where his sparkling virtuosity has played a huge part in the band's continued success and distinctive, award-winning sound.
With the new release on the horizon, Douglas took some time out to explain and expand on where he feels he is right now: 'Forever, really, I've been writing and arranging music, always with places where horn sections should go,' he says. 'Instead of Sam Bush or Stuart Duncan, I've imagined and heard and wrote for horns. This time round, I found myself surrounded by great horn players and so decided it was time.'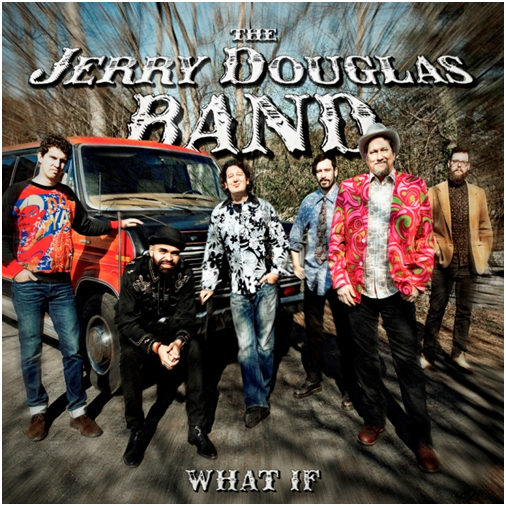 The result with 'What If' is an album that has country and blurred bluegrass edges but features powerful jazz-influences and gritty blues delivery throughout. At first, it seems contra-intuitive for a leading international star to switch genres so radically and unexpectedly. But Douglas himself  is comfortable with the change and optimistically excited by the result: 'When I was a kid in Cleveland, Ohio, I'd listen to Flatt and Scruggs in the morning then maybe Lead Belly and jazz in the evening. Aged 10, I knew I wanted play Dobro – other than that I was a pretty normal kid,' he jokes, before adding: 'Back then nobody knew what a Dobro was. It was kind of embarrassing, having to explain. Nowadays, I'm a sort of ambassador for the instrument.' He cites his own heroes as being Flatt & Scruggs band-member, Josh Graves, and Mike Auldridge, who could both cut it up fast and furious when needed.
Now aged 61, he is confident that his world-wide fan-base will understand his move into a jazz-fusion style here, a move he believes allows him to develop further musically and pulls in other styles and segments of his own musical loves and influences over the years. Included on the new album is the down-south, blues-inspired track, '2.19,' from Tom Waits where Douglas sings with a drawling Delta style that comes as a surprise: 'I'm comfortable now as a vocalist. I'm a huge Tom Waits fan and met him in 1973 when he opened for the Country Gentlemen. I was there, I'm sure he won't remember me, but I was learning how to smoke at the time, being cool. Tom became my mentor, in the smoking department at least, that night,' Douglas laughs at the memory.
Each year, Douglas travels to Scotland as a band director at Glasgow's Celtic Connections Festival where he co-hosts the 'Transatlantic Sessions,' a truly remarkable two-nighter that includes most of Scotland, Ireland and the USA's most important musicians, Rodney Crowell, Aly Bain, Joan Osborne, Eddie Reader, Donnal Lunny, Tim O'Brien, Russ Barenburg – a genuine cornucopia of modern roots and celtic-inspired genius as a house-band. The event is now so popular that it travels to London and this year for the first time – and Douglas plans to repeat it – the astonishingly talented house-band took to the Merlefest stage in North Carolina, with James Taylor as part of the package: 'If you want to get a huge crowd in one place, you can't do better than having James Taylor,' he quips.
Douglas is clearly looking forward to the release of 'What If,' with its horn-rich, sax-soaked sounds and jazzy currents, just as he'd always imagined them in his head when writing music that often featured mandolins and banjos instead: 'I have Union Station and the Earls of Leicester for my country/bluegrass work. This is an album with horns that I reckon should have been there all along. It's me being allowed to express myself and moving ahead, always improving, developing as a musician.'