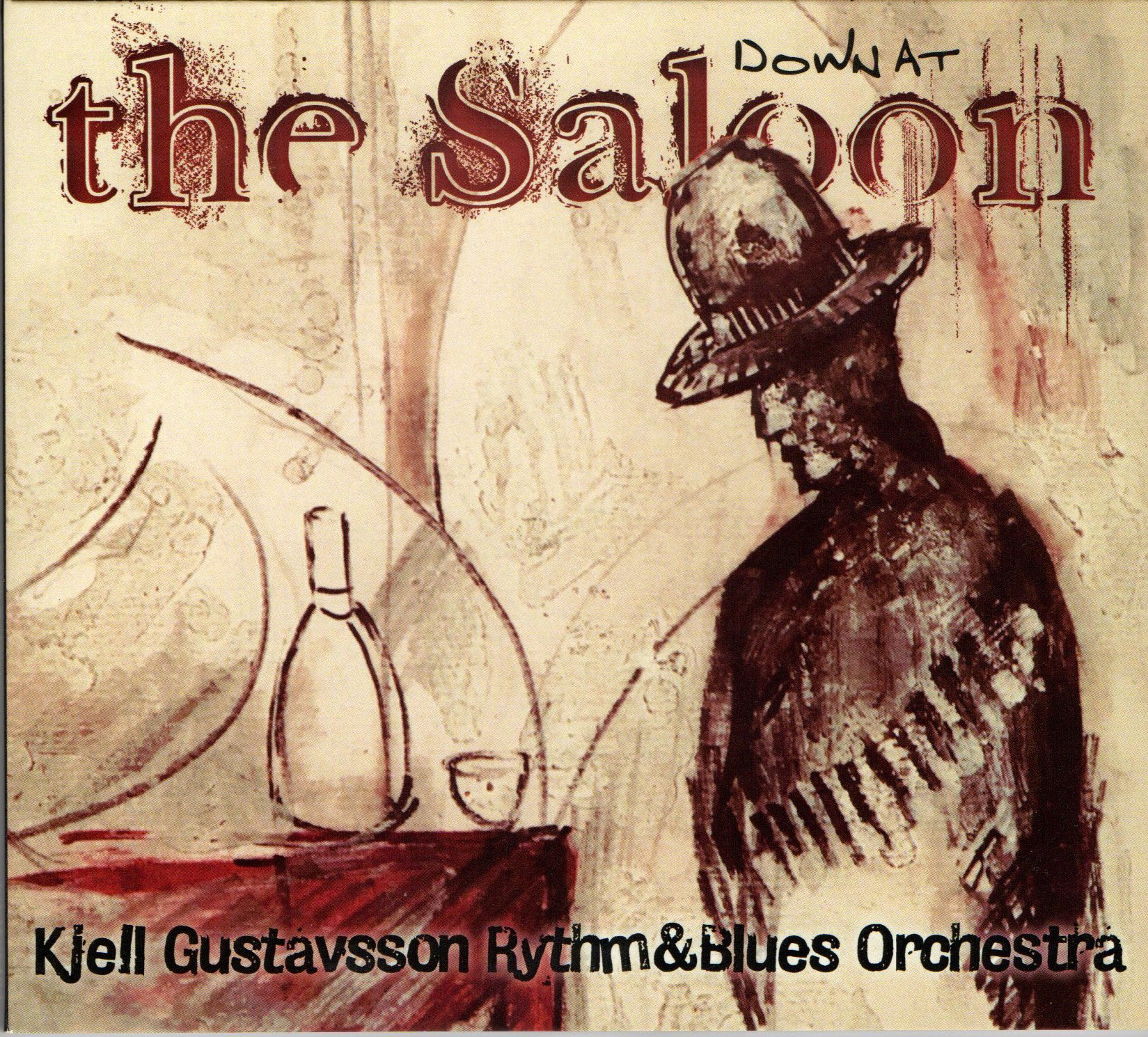 Fri Jan 11, 2019
Down at the Saloon is one of those surprise releases that turns up delivering a knock-out blow. Who, what, where? you ask yourself. The answer in order being: Kjell Gustavsson & his Rhythm & Blues Orchestra; an album that absolutely boils, full of wonderful blues-edged fun and talent; a band from Sweden recorded and released by Sweden's, Malmo-based independent label, Rootsy.
This is a truly excellent album. Ten self-penned tracks, bulging at the seams with full-tilt R&B, and a nine-piece band that covers all bases from guitars, drums, Memphis horns to driving squeeze-box and searing vocals. I had the good luck to catch this band live recently and will add that they really can produce the goods. 
Anyone with even a passing interest or love of US band, the Mavericks, will certainly enjoy this one. If anything, this band has a much clearer true-blues and roots grounding than their American counterparts. If there's a real surprise here, it must be why we've never heard of this top-quality outfit before now. It appears they have been around for many years in their native Nordic homeland where they already have an ardent following.
It's a lucky thing for the rest of us that Rootsy has elected to push out this simply wonderful release, so the rest of us can hear this band and play catch-up with their music. Make no mistake, this is a fabulous album. I absolutely love it.
For more visit kjellgustavsson.se