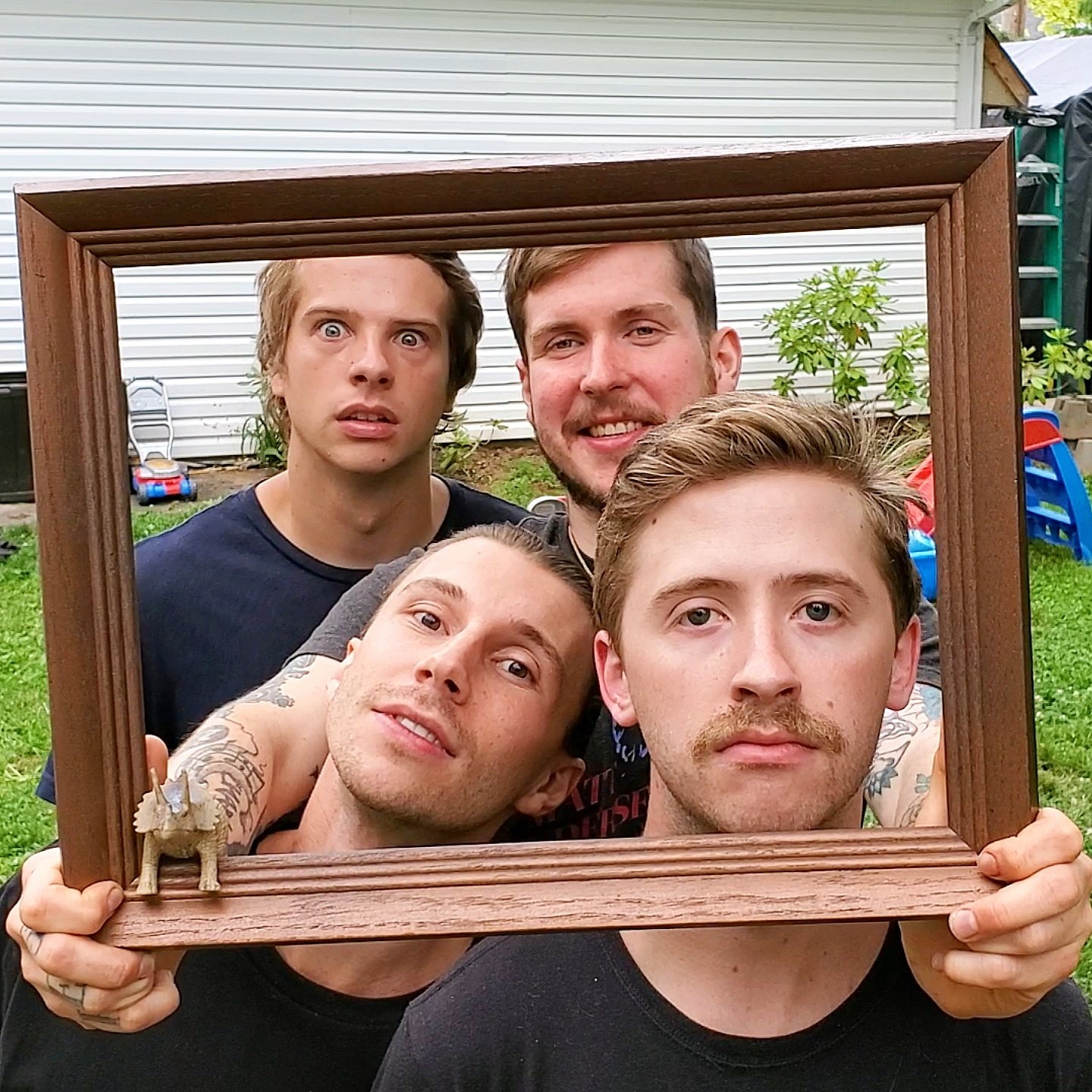 Fri Dec 11, 2020
But, of course, it's not that simple — which is exactly the song's point of view.
"This track is about how there's more to life than meets the eye," frontman Jordan Best says. "When we choose to take a deeper look at things, we can find beauty and meaning — or "art" — in anything."
"We are all walking sculptures," bassist Sean Bampton considers. "Everything around us is a painting, and every sound is music. Each of us are living our own story and, together, we're living one giant collective one. Our mind is the paint brush and our life is the canvas."
The music video for "Hanging Paintings" grabs firm hold of the metaphor and runs with it just as artfully. "We took the concept and implied it further by bringing famous paintings to life," guitarist Dylan Bingham offers. "First we see the main character waking up to Salvador Dali's melting alarm clock before, on his way to work, he's stunned to see Grant Wood's 'American Gothic' couple staring at him as he drives by.
To get the full picture (heh…) of what they mean, you'll have to watch the full video here:
"He then proceeds to go to a coffee shop and is served his espresso by none other than DaVinci's 'Mona Lisa' herself!
"He rushes home and walks in, only to find his friends playing poker," drummer Steven Dufour continues. "But they've been transformed into dogs as in Cassius Marcellus Coolidge's 'Dogs Playing Poker.'
"At this point he figures 'if you can't beat 'em, join 'em.'"
For more visit:
instagram.com/SHORT.FOR.ARTHUR/
facebook.com/shortforarthur/
twitter.com/shortforarthur
open.spotify.com/album/4p2rPfF2ji34EqvH5AsbCx?highlight=spotify:track:2aBXEgHQLSH6Mr5kqakWoP