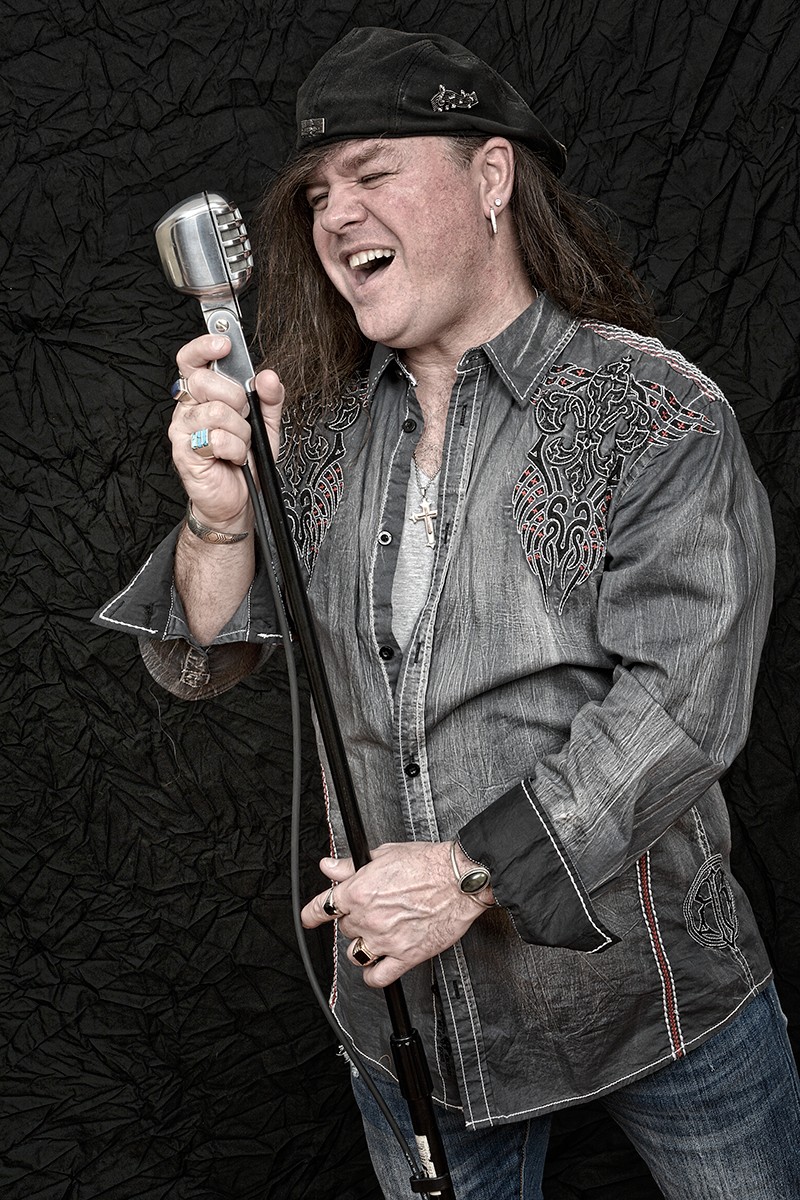 Fri Oct 23, 2020
Award-winning rocker Kevin B Klein continues to amplify freedom of choice with his signature retro rock with a modern vibe in the celebrated release of "The Wrong From Right" and  his sophomore album, They Call It Rock n Roll.
"The vision I had while creating this song was about making choices in life," Klein says of 'The Wrong From Right." "This song is about our free will. I wanted it to be rhythmic, primal, and edgy, and I wanted it to reflect the current world we live in: relatable and powerful for all to enjoy."
Check out "The Wrong From Right" here on YouTube:
Mission accomplished.
SiriusXM Little Steven's Underground Garage's Genya Raven calls Klein a "brilliant musician and great lyricist," while Detroit-based WRIF 101.1FM's Jonel Jaska adds "if you prefer a more classic rock sound, I'd like to introduce you to Kevin B Klein. His brand of rock music harkens back to straight, good-time rock n' roll while keeping its originality."
"We try to select the best or, at least the most interesting," Odayrox adds, noting the constant flux of new albums and artists arriving on their desks daily. "This is the case with They Call It Rock n Roll… This guy has a profound love for American classic rock music… This album is a very well-rounded homage (of) all-original material to a time when melody ruled."
"My vision for the album was to recreate the sounds of the past that we all love — those classic sounds of Rock and Roll — without emulating any other artist," Klein shares of the 13-track release. "I wanted every song to have its own special character that captured the pure essence of the genre, and sound vintage but current at the same time.
"I had the title for the album before the title track was even written," he recalls. "It was also the last track we recorded; I finished writing it in my van in the driveway of the studio — GDA Productions in Annapolis, Maryland — while we were laying down guitar tracks. I didn't want to rush anything; I wanted to create rock and roll magic, and I feel that was achieved."
Kevin B Klein has won the Josie Music Award for Rock Artist of the Year (2017) and Rock Entertainer of the Year (2018), the Motor City Muscle songwriting competition for "We Are Detroit," and opened for the likes of Tesla, Night Ranger, Eric Martin (Mr. Big), Everclear, Bullet Boys, and more.
Ranking on the Independent Canadian charts, They Call It Rock n Roll serves as the follow-up to his critically acclaimed debut, Good Day To Be Alive. His video "Only In My Dreams" was #1 for two years on Balcony TV Nashville, and he's been featured on PBS, Sirius XM, and national and international radio the world over.
"The Wrong From Right" and They Call It Rock n Roll are available now.
For more visit:
kevinbklein.com/
instagram.com/kevin.b.klein/|
facebook.com/kevinbkleinmusic
twitter.com/KevinBKlein
open.spotify.com/album/79HQn040YuZ07YHZt6v0GB?si=Fx5HXPmCRfyyznU5bAiI9g