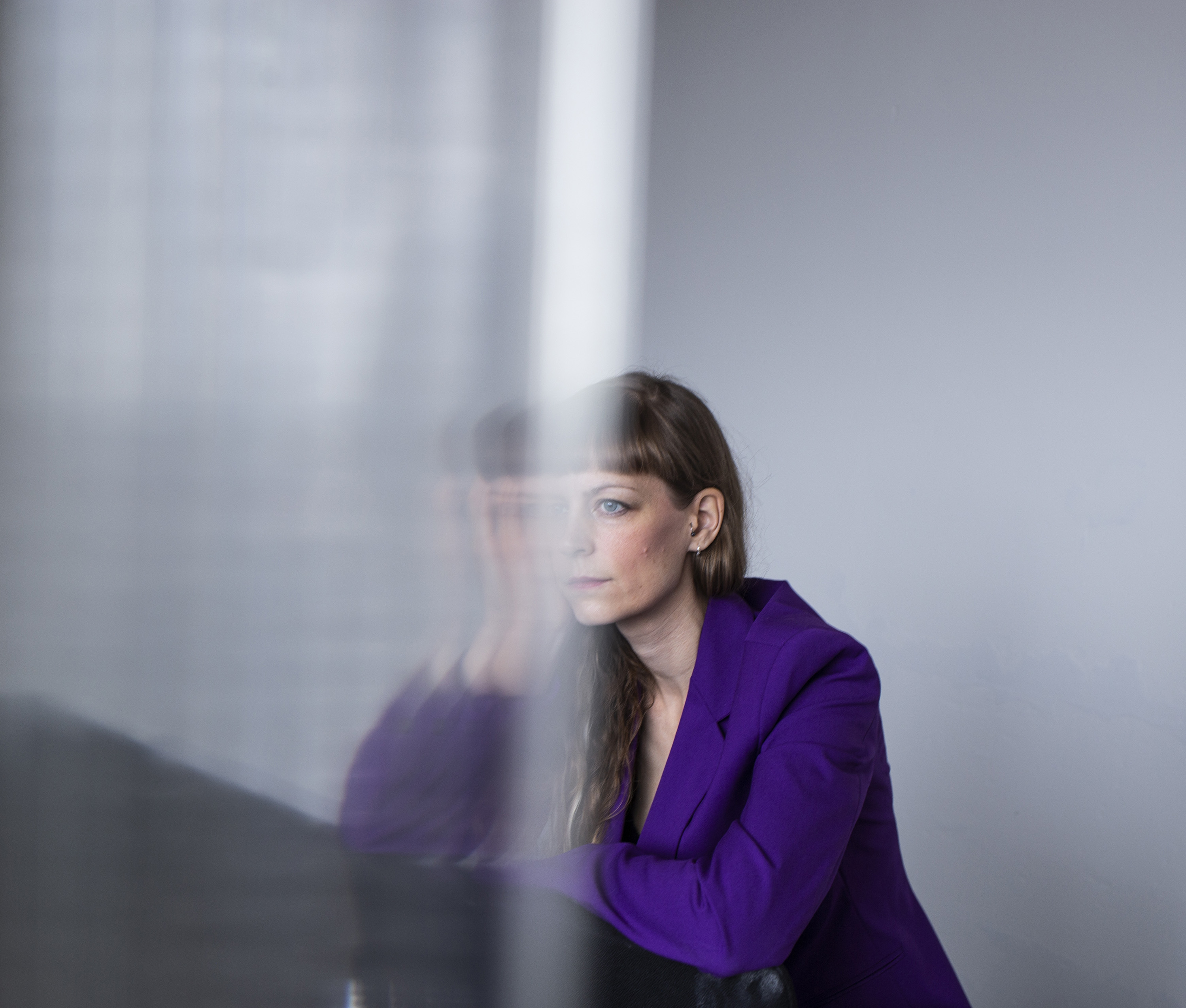 Fri Nov 20, 2020
Discover the new videoclip for "Cassandra", the debut single from Belgian hypnotic indie pop project "Vis À Vis". 3 minutes of magic from this enchanting new artist.
Watch, listen and experience "Cassandra" by VIS À VIS here:
Chloë Nols, Brussels based musician, has devoted the last year to writing a series of new songs for her breakout musical project "Vis à Vis". Seeking her true self in today's turbulent and chaotic world.
Chloë decided to take advantage of the covid-19 lockdown situation by creating a new sound and style than what she used to do so far. We can discover this new musical experiment in the debut single "Cassandra" that was released on platforms on 30th October. A fusion of hypnotic indie pop with analogue synths and a touch of soothing saxophone provided by musician and producer, Thomas Jillings.
In Vis à Vis's first music video, singer Chloë Nols expresses her raw and honest emotions with non-verbal storytelling. She shows us what the song "Cassandra" is about: the bittersweet feeling of recognising a soul you've met before, someone from in another lifetime, who opens a door of wisdom within you, a piece of yourself that you had forgotten about. A video produced by Rotate Media and directed by Yoeri Lewijze.
"There is more to life than what we can see, hear or even think. I want to hold up a mirror to people to show that there is no real truth but their own" - Vis à Vis
The upcoming EP, out in 2021, will continue to show more cinematic textures and deep undercurrents, as well as, a healthy dose of healing vocals.
For more on Vis à Vis' visit:
instagram.com/visavis.musique/
facebook.com/visavis.musique
youtu.be/iwfhr6KLzwk
open.spotify.com/artist/6f5c4tYdT2vTqKtuVOQ0vk