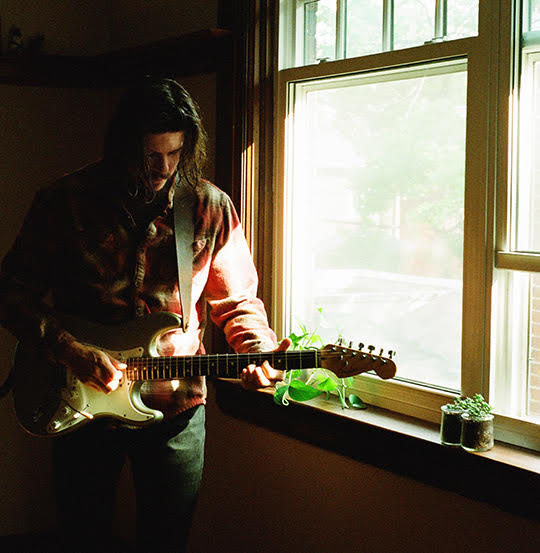 Fri Mar 27, 2020
Fresh off last year's breakout debut release, Canadian alt indie folk rocker Oliver James Brooks has "Set Free" a new message for the masses with his latest single — available now.
"This song was written in response to the current state of our planet," he shares of the track and its origins. "The turmoil in which we live has reached an unfathomable level… Some days it becomes unbearable to even exist.
"It was on one of those very days that 'Set Free' was written."
Watch the video of 'Set Free' here:
https://youtu.be/gNOWwjPjSow
"Set Free" is the second new single for Brooks since his 2019 take-notice debut, A Turn in the Bend. Written and mostly recorded while living in Brooklyn, New York, the eight-track LP quickly cemented the singer, songwriter and multi-instrumentalist's ability to capture and creatively express nuance in an intuitive, layered and carefully considered way.
"A Turn in the Bend was inspired by the prevalent contrast between two landscapes: Brooklyn and the small town in Ontario where I grew up," he recalls. "When it comes to the recording process — for that album and for "Set Free" — capturing sounds that are unrehearsed and unexpected is just as important as the words themselves.
"It's what I feel gives music impulse and emotion.
"A song or album can easily lose its meaning if the sound becomes too clinical or robotic, so everything is recorded with great care in order to maintain its originality and realness."
He didn't have to worry about his assembled team missing the memo when it came to laying down "Set Free."
"I was lucky enough to have my friends Jimmy-Tony (Dilly Dally) play bass and Collin Carnegie (Midnight Vesta) plays Wurlitzer, as well as engineer the track," Brooks shares on the technical aspects of the track; it was mixed by Jack Emblem at Berkeley Sound and mastered by Noah Mintz at Lacquer Channel Mastering. "In terms of the music video, I had the pleasure of working with Edward Pond; not only is he a great director, but he's also a good friend of mine. The idea for the video came quickly, and we were lucky to get some very talented individuals to help bring the story to life."
For more visit:
oliverjamesbrooksmusic.com/
instagram.com/oliverjamesbrooksmusic