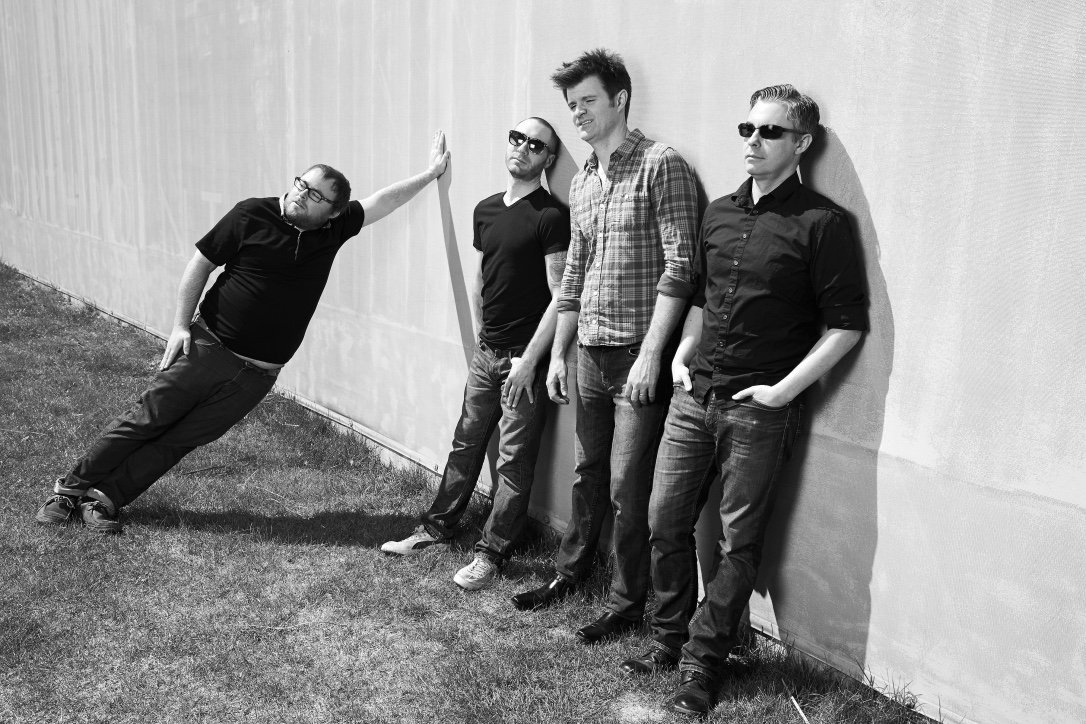 Fri Feb 16, 2018
The Boston quartet Pale Monsters, fronted by guitarist/songwriter Chris Mulvey, is an assemblage of longtime Beantown musicians who've struck up an unusually potent chemistry and possess a song-first sensibility that embraces working as a band rather than instrumental spotlights. There's certainly some relatively tough-minded rock to be heard on Are You Feeling Alive? but there's tremendous heart underlying these ten songs that come through in sometimes delightfully unexpected ways. These veteran musicians are coming together in a way that belies their years playing for the public – instead, there's the same sort energy present in this recording we're accustomed to hearing from young musicians recording for the first time and it's wonderfully balanced with the seasoned results that only longtime top-notch writers and musicians can muster. Pale Monsters' Are You Feeling Alive? crackles with depth and rowdy rock and roll spirit.
The rock and roll spirit is audible from the first. "All This Time We Wait" is a single release from the album with an accompanying video well worth seeking out and has a somewhat unusual sound for the release. The way Pale Monsters brings synthesizer sounds into their music is quite unlike any other band of such persuasion – the era when such instruments provided a cold, sterile sound has long passed and additions like you hear on this album cover melodic and harmonic spaces in the track with every bit of the same fluency as traditional guitars. Pale Monsters makes them a big part of the self-titled second song and it's one of the richest, most layered tunes included on Are You Feeling Alive? There's definitely a more intense, shadowy vibe surrounding this song than you hear on the opener and the contrast is bracing."Until the End" has a near claustrophobic musical arrangement that, nevertheless, thankfully never overwhelms listeners. Guitars are more prominent here, but they once again achieve a sound that's all their own.
"Bombs Away" is a surprising instrumental addition to the album but it never sounds out of place, has the same focus marking all the songs, and has the same drama surrounding the tune. The next song, "Buzzed Out", could scarcely be more different as the band abandons any audible synth pretenses in favor of blasting away with real punk fever. "I Don't Really Wanna Care No More" is an especially effective number that recalls the earlier self-titled second song in the intensity it whips up. Mulvey makes the lyrics really come alive with an equally focused vocal. "Gone" ends Are You Feeling Alive? on another unexpected note thanks to its synth-dominated arrangement that transforms, slowly, into a uniquely orchestral-style electronic pop jewel. Despite the less than obvious commercial appeal of this material, it never comes at the expense of the band's obvious desire to say something substantive each time out. They've brought a laser focus to Mulvey's songwriting/lyrics and the band's arranging talents that makes this release one of 2018's most effective rock records.
For more visit: http://palemonsters.com