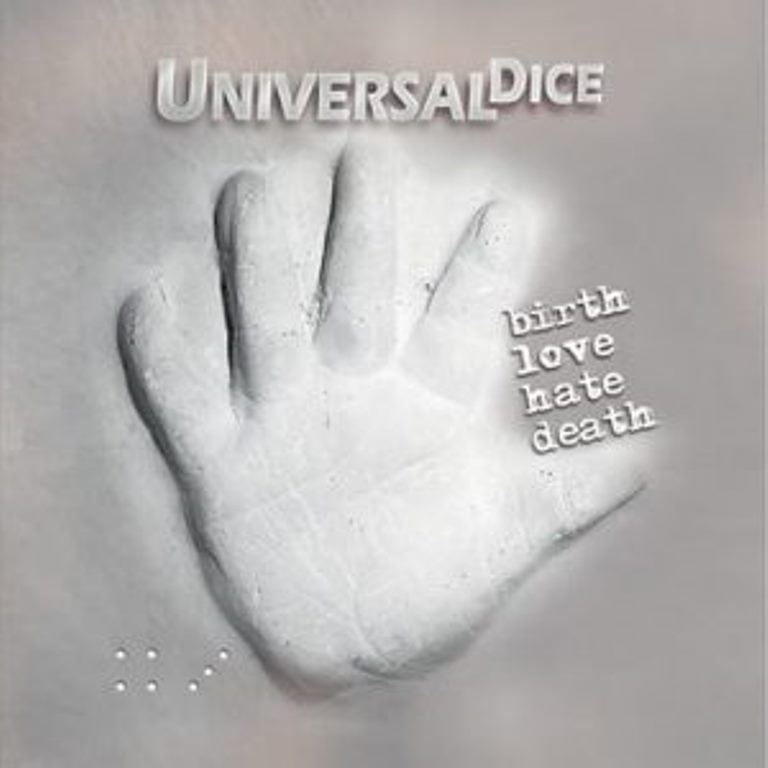 Fri Feb 09, 2018
The rock opera opus from Universal Dice entitled birth, love, hate, death marks the creative high point for writer/musician/activist Gerry Dantone and his pet project. Universal Dice makes great use of some of the best East Coast-based session players available but, despite Dantone's primacy as the project's creative leader, Universal Dice has a stable cast of collaborators and comes across as a real band with the sort of chemistry we hope for from such configurations. The sixteen songs included on the release makes up a compelling whole and tells a story through the voices of its characters, but the songs likewise stand well on their own, boast considerable commercial appeal, and carries on in an identifiable tradition that has many admirers. Universal Dice's birth, love, hate, death is unique music guaranteed to make its listeners think and feel in equal measure.
Universal Dice brings us right into the imaginative world of birth, love, hate, death with the first song "Welcome to the World" and there's an effective sweep without ever getting carried away with itself. Gerry Dantone's singing has the dusty road tone to it, bluesy in origin, that some singers aspire to their whole lives without ever capturing – it is far from some technical marvel, but it's a voice and sensibility that makes maximum use of his instrument. The lead guitar gets an early highlight with its poignant contributions to the second tune "I Wish I Could Tell You This" while one of the album's first hard-hitting rock moments comes with the tune "The Prophet" – its propulsive drumming sends the song stratospheric from the outset and has an intensely rhythmic slant. Multi-part harmony vocals are an important part of the collection but probably never more so than they are on the tune "My Hands Are Tied" – to such an extent that the song actually begins with a brief acapella passage. "Take Me Home" is easily the album's most structured number, an opinion supported by how it dwarfs many of the other songs in terms of running time, but it shows Universal Dice experiencing equal success working in a distinctly different vein.
The bright alt-rock jump of "Danielle" has a quick lift off and speeds along at a brisk pace with some warm, clearly recorded piano glittering in the mix. Guitar is a prime mover on birth, love, hate, death and one of the songs best utilizing the six-string strengths at Universal Dice's disposal is the distinctly retro-minded "I Love It When They Hate It", an excellent example, as well, of how the band mixes things up so well when compared with its successor "I Know What I'm Doin'". The latter song is one of the more memorable character-driven tracks on the release and gets its point of view across quite vividly. "Better Man" doubles down on the rock muscle we heard in the earlier "The Prophet" without ever losing any of the discernment that makes this such a memorable release. Despite its ambition, tastefulness and focus are bywords on this sixteen song effort and birth, love, hate, death never fails to entertain while it challenges its audience.
For more visit www.unversaldice.com