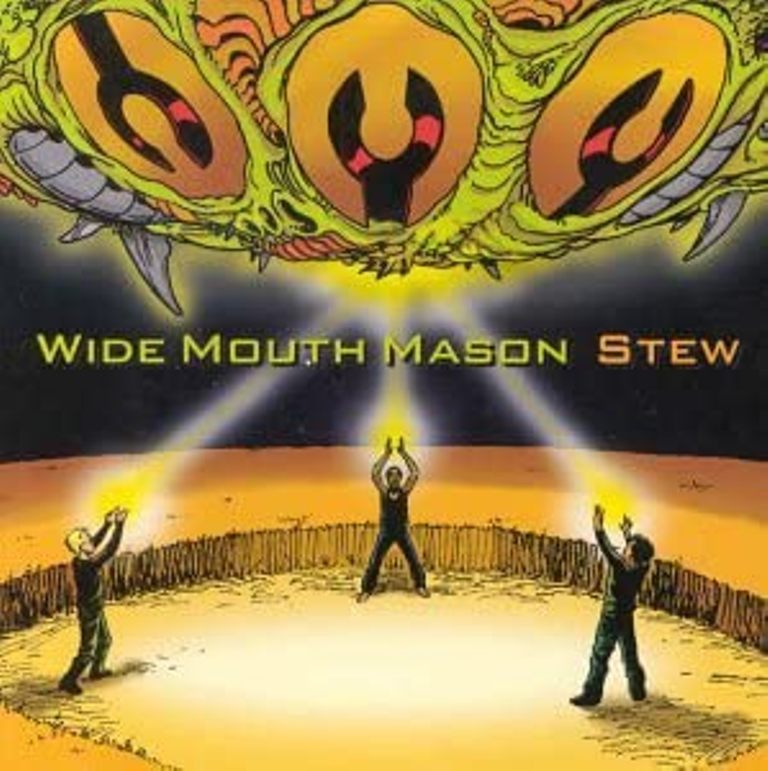 Fri Aug 28, 2020
Multi-Gold selling and multi-JUNO Award nominated Canadian blues rockers Wide Mouth Mason announce the forthcoming 20th Anniversary reissue of Stew this November 27th, 2020. Set to be released as a limited edition LP by the band and their management, We Are Busy Bodies, the original album was released by Warner Music Canada and licensed to the band for the anniversary release.
To pre-order go to:
we-are-busy-bodies.myshopify.com/products/pre-order-wide-mouth-mason-stew
"Stew was intentionally Wide Mouth Mason's funkiest offspring," original band member Shaun Verreault, along with Safwan Javed, recalls. "It showcased a specific subset of our musical influences, and was a mashup of musical styles passed through the filter of Wide Mouth Mason."
"But it was also a case study for Wide Mouth Mason to better understand those musical styles," Javed adds "We'd been listening to a lot of Marvin Gaye, James Brown, Jimi Hendrix's Band of Gypsies, and the like. Meanwhile, our good friend Gordie (Johnson, Big Sugar), who produced it, was hipping us to bands like The Meters and The Gap Band. We dug in and deconstructed the component parts of records that were undeniably funky."
Inspired by the tunes and arrangements on those records, Wide Mouth Mason honed in on the audio ingredients to utilize. "Drums that were punchy and taut, almost 808-like, the bass ran simultaneously through a bass amp, and a little guitar amp hanging on for dear life," Verreault muses. "We made falsetto harmonies — almost like horn parts — a recurring theme, and broadened the sonic palette with some keyboard parts by Gordie, and a string section."
"Though we'd plotted a defined sonic mission statement, there was a lot of room for happy accidents and spontaneous invention," Javed says. "They were fun, funny, joyful sessions."
First formed in 1995 in Saskatoon, Saskatchewan, Wide Mouth Mason most recently released the band's eighth studio offering, 2019's I Wanna Go With You, which has been nominated for a 2020 Western Canada Music Award.
As for WMM History 101, while their 1996 breakthrough debut The Nazarene immediately drew interest and attention from industry and fans alike, it was their Gold-selling and JUNO Award-nominated self-titled followup a year later that launched their trajectory as one of the country's most popular blues-based rock bands.
And the hits kept coming: Wide Mouth Mason appeared twice at Switzerland's Montreux Jazz Festival, toured with AC/DC, ZZ Top and the Rolling Stones, 1999's release Where I Started hit certified Gold-status, and 2000's release Stew delivered their second JUNO Award-nomination for Best Rock Album.
Stew and its 20th Anniversary Edition is set for reissue this November 2020 with tour dates to support when possible. Special online performances to celebrate the anniversary are in process. The reissue will be available from the band and the We Are Busy Bodies web store. It has been remastered for vinyl by Dany Laj.
For more visit:
widemouthmason.com/
instagram.com/widemouthmason/
facebook.com/WideMouthMason/
twitter.com/widemouthmason
open.spotify.com/album/6poihzOlPDo2OYiYFLB0qG?si=QbYkc8HIQVKojmoS_dnebQ