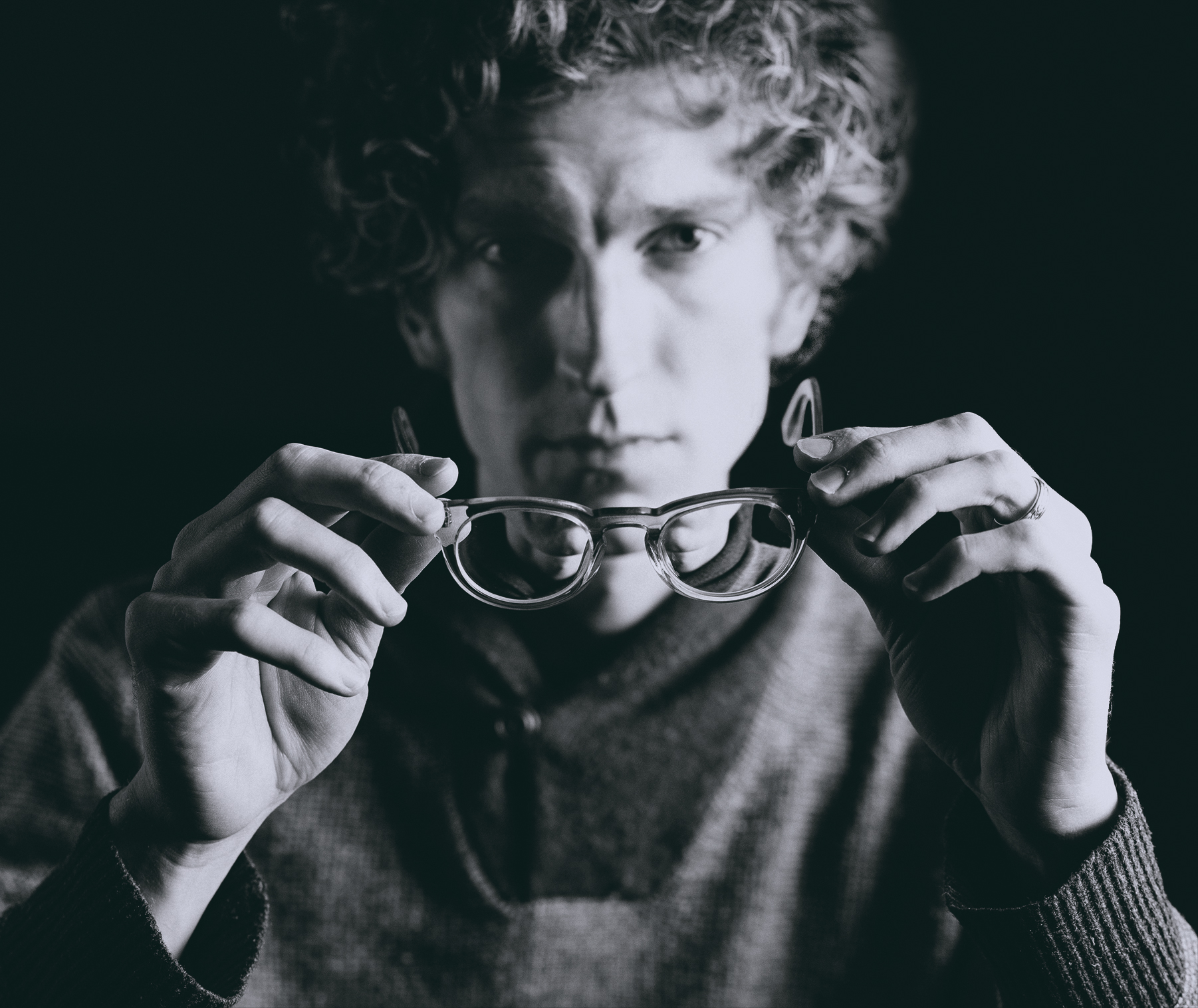 Fri Nov 24, 2017
Fear Not, the second studio platter from Cameron Blake, will likely end up being one of the defining releases in Blake's musical career. You can't accuse him of aiming low. Blake's dozen songs on Fear Not make use of a supporting cast numbering nearly fifty musicians to take on the theme of fear. The songs, in a variety of contexts, explore the subject without any sentimentality or straining for effect. They succeed in a major way, thanks to his focus on the reality of this subject rather than just some grab bag of tropes and easy drama. It's autobiographical, or at least that suggestion is there, but Blake has a sharp interest in the lives of others outside his sphere that's reflected in his personal journey. The greatest artists often bring those things that drive their daily lives into their art and it's, invariably, a beautiful experience. Blake brings that experience to its near zenith with Fear Not.
We know we are in the presence of a strong album with the first song. Blake puts himself right into the fray with the title cut kicking things off and the exquisitely arranged music and vocal melody coming across with warmth and great feeling. "After Sally" is a nod to Americana and folk music influences, but Cameron Blake comes at those things different than most performers of this ilk. He shows a great understanding of form but never comes at it with a purist's touch. "The Only Diamond" is definitely a song worthy of your attention and will likely place high on anyone's list of the best songs on Fear Not and he narrates his tale with a strong focus on character that the lyrics provide. His emotional tenor as a vocalist isn't overly strong, but he has a nice effect thanks to an attention to good phrasing. "Tiananmen Square" brings pop and quasi-orchestral influences together with an emphasis on stringing the dramatic moments together with equally effective lulls. His vocal performance here is among the best on Fear Not.
"Old Red Barn" subverts fans' expectations about Americana music with its inclusion of horns while "Moonlight on a String" brings one of the album's best lyrics together with a challenging musical arrangement that features some of the best playing on the album. His daring continues with the percussion-less "Wailing Wall", but it proves to be musical rewarding and has a tight focus from the first."Philip Seymour Hoffman" might fill some listeners with trepidation, based on the title alone, that Blake will sabotage his album a little with some overwrought eulogy, but they don't have any need to fear. Instead, this is the final glowing jewel in Fear Not's crown and benefits most from another of Blake's best vocal performances. Fear Not aims high, but he ends up doing justice to his ambition by paying close attention to saying what he wants to say in just the right dramatic light. It makes for one of 2017's most interesting studio releases.
For more visit:
http://www.cameronblakemusic.com