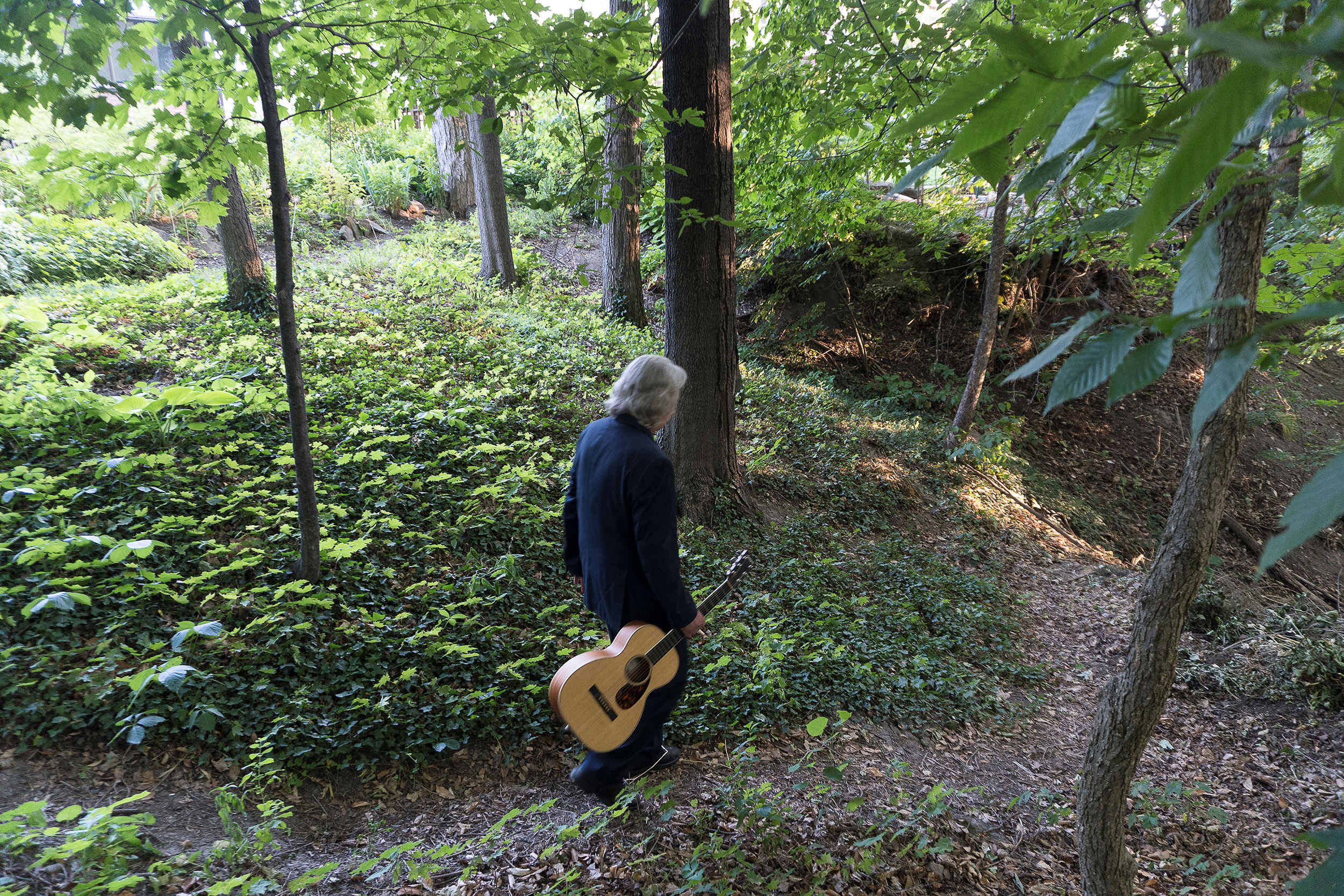 Fri Oct 02, 2020
Toronto's contemporary folk-rocker Howard Gladstone sings of "Paradise, Passing Through" in this, his newest single.
The song is the first to arrive ahead of Gladstone's forthcoming and sixth album, The Promise, set for release October 9th, 2020.
Watch and listen to "Paradise, Passing Through" here:
"Paradise, Passing Through" was composed during a marvelous trip through Polynesia that offered time for musical reflections on history, art, beauty, inspiration, colonization, religion, commerce, even the transitory nature of our time in the world, Gladstone shares. The song has a dreamy, lush tonality that drifts between major and minor coupled with haunting imagery reinforced by Kevin Laliberte's precise guitar work.
The resonant collection of nine songs on The Promise are contemporary yet highly personal reflections of the singer/songwriter's and feature some of his most thoughtful and heartfelt lyrics to date; rich with allusive language and poignant moments of pure poetry throughout, these layered lyrics are compellingly matched by Gladstone's intimate and summoning vocal style.
This is an album with a clear narrative arc; it begins at a place of shining hopes, dreams and memories in 'Woodstock Fifty' but, in the end, leaves at a crucial, critical juncture focusing attention on the climate crisis in 'Crossroads' where those dreams and hopes are in peril.
Between these, there are many interesting stops — both utopian and dystopian — along the way, including examining the fate of exiles in "Birds of Spain," visiting the south seas in "Paradise, Passing Through," or waltzing while the empire crumbles in "It All Falls Down." 
"The title song 'The Promise' lets us know that for every stormy sky, there's one of blue, while 'Someday' hints at a better tomorrow," Gladstone says.
Kevin Laliberte (guitar), Russ Boswell (bass), Marito Marques (drums) accompany Gladstone on "Paradise, Passing Through," as well as six of the album's nine songs. Laura Fernandez and Julie Gladstone add background vocals, and Bob Cohen plays guitar/bass on three of the folkier songs on The Promise. 
"Paradise, Passing Through" is available now. The Promise is available October 9th, 2020.
For more visit:
howardgladstone.com/home/
facebook.com/howardgladstone/
twitter.com/hgladstone
open.spotify.com/album/3UmZQtRMAqtot70GE53hZT?highlight=spotify:track:0KQ4EQpAINzqblcUiDLrPw