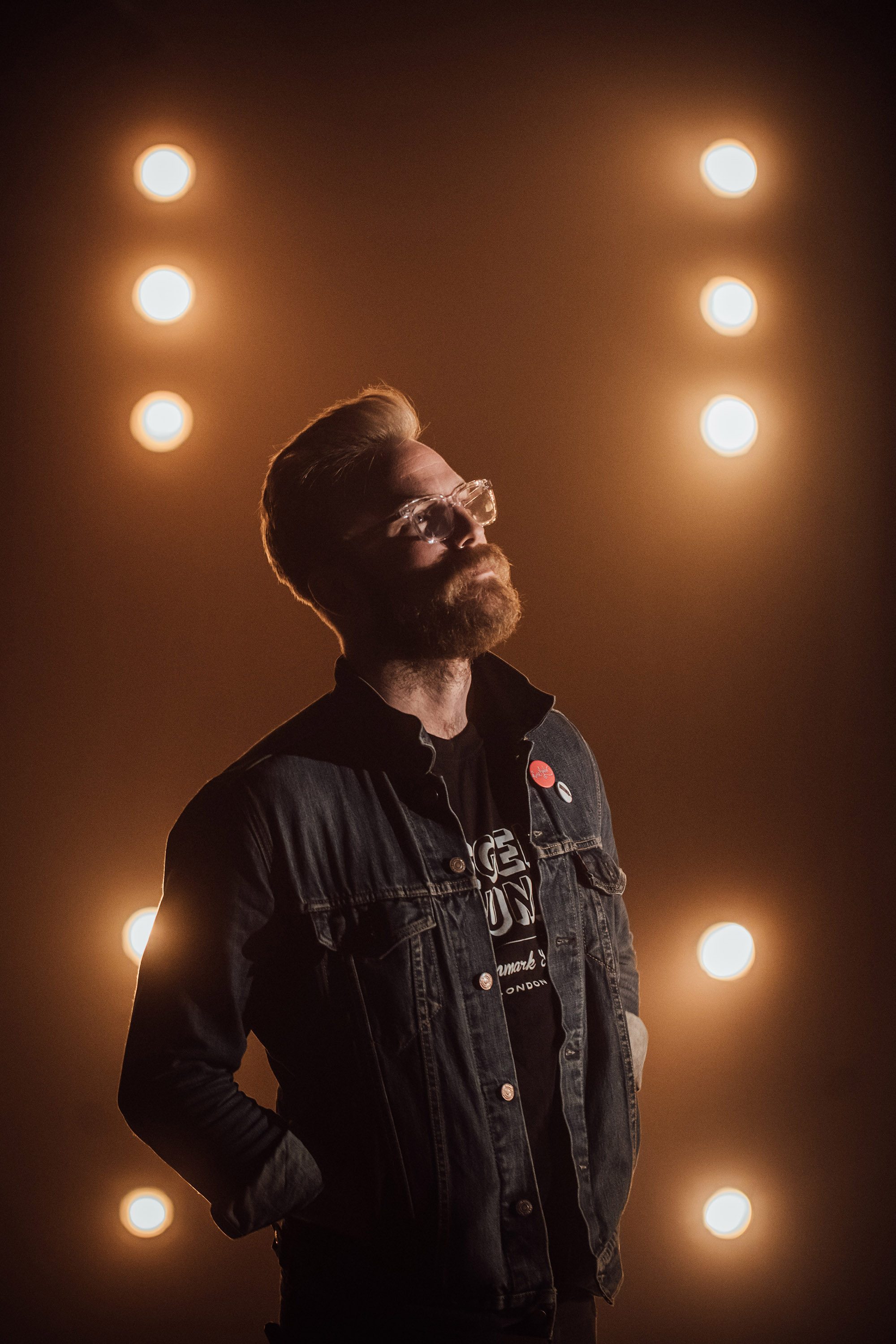 Thu May 23, 2019
There must be something in the water or ice and snow, in Winnipeg that produces amazing musical talent. Burton Cummings and Randy Bachman, Neil Young and Lenny Breau to name a few. And now we can add Joey Landreth to that impressive list.
Joey Landreth has been around the world with his music starting with the JUNO Award winning roots-rockers The Bros. Landreth. The Bros.album 'Let It Lie' kept them on the road for about 4 years before they took a hiatus. During this off time, Joey took on a new creative challenge, and in 2017, he released his debut solo album 'Whiskey'. The music on 'Whiskey' was not far from the sound of The Bros. Landreth's brand of thought provoking, eclectic songs, but the difference being the accent placed on Joey's unique guitar style. His guitar work has been spotlighted by publications like Premiere Guitar, That Pedal Show, and Guitarist Magazine. To no one's surprise the album and extensive touring has earned the album excellent reviews around the world, recognizing Joey as a great solo singer songwriter, musician and entertainer.
For his new album, Hindsight, the Joey teamed up talented multi- instrumentalist, Roman Clarke. "His sensibilities are so different than my own. He has taken me places I would not normally go. Hindsight is a collection of songs that represent what it sounds like to mash Roman Clarke's musical brain with mine", says Landreth. Recorded over the course of a year between Lincoln Country Social Club Studio in Toronto, and Stereobus Recording in Winnipeg, the music found on Hindsight is not a radical departure; it's simply a broadening of horizons and an exercise in personal and creative growth. "The concept was simple, let's write some songs and then let's record them." Winnipeg's Joey Landreth muses about his new album, 'Hindsight', co-written and co-produced with Roman Clarke. Due to be released on April 19th via Joey's own label imprint Birthday Cake (The Orchard/Sony), and Cadence Music in Canada, the album is a collection of songs that explore ideas about learning from mistakes, letting go, forgiveness, and growing up. "It wouldn't be a Landreth record without some heartbreak!"
Joey Landreth and his gang have hit the road to promote the new album,'Hindsight', a gang including Roman Clarke and other world- class musicians on a tour that includes solo and band dates all over the UK, Germany, Holland, Denmark, Canada, and the USA.
This is a great chance to witness the growth and musical prowess of a powerful artist who is about to cement his name in the list of globally recognized Canadian artists.