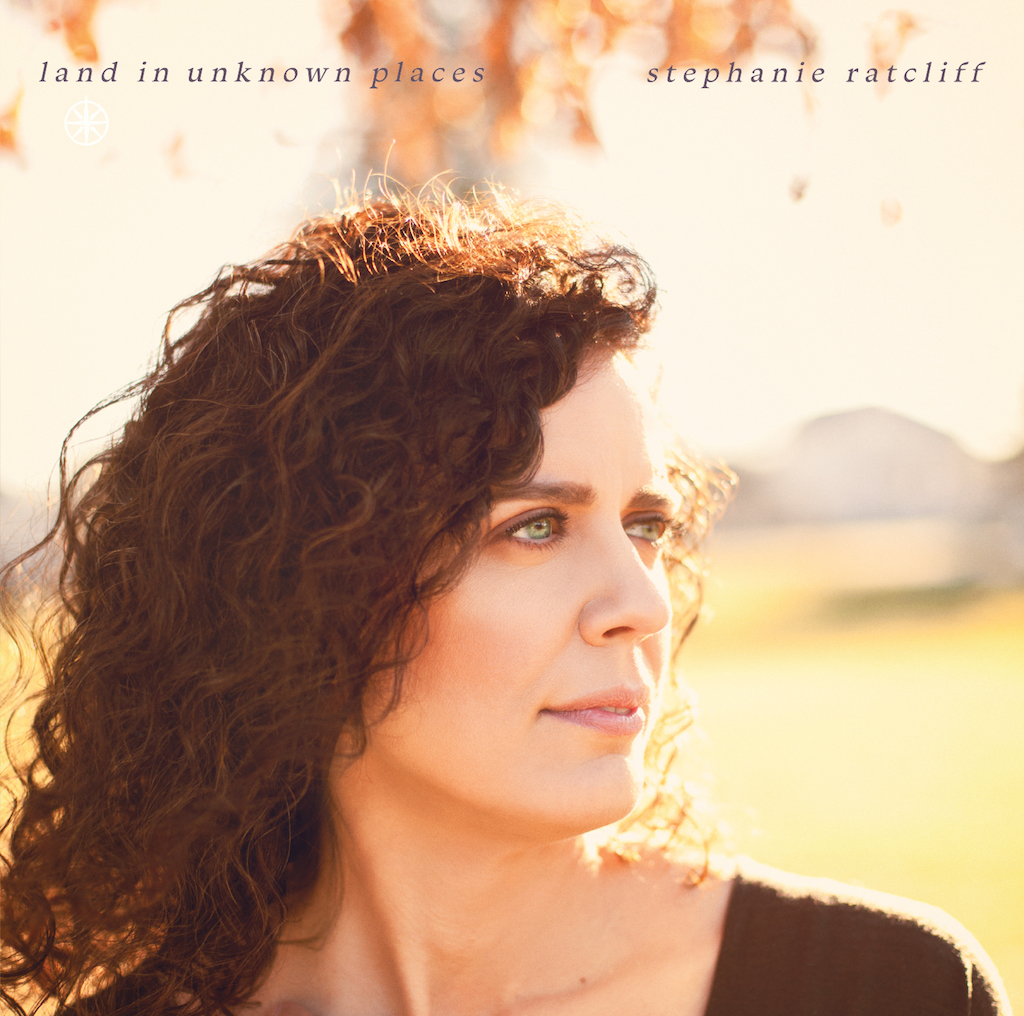 Fri Jul 13, 2018
Vancouver indie folk-pop artist Stephanie Ratcliff is excited to announce the release of her new EP Land In Unknown Places on Friday, July 27th and will celebrate with a show at Reality Vancouver on release day, followed by a string of Canadian Tour Dates throughout Ontario and Eastern Canada in August. See below for full tour schedule.
The first single from the EP, 'Come Alive', made its debut just over a week ago on June 29th when the video (Stephanie's first official music video!) premiered at Live in Limbo. Directed by Dan Loewen, the video tells a very simple kind of love story, even though the song isn't necessarily about romantic love.
"It simply tells the story of two children who end up spending their whole lives committed to each other, loving each other, giving themselves to each other," says Stephanie. "It ends with them as an older couple sitting on a bench, still loving each other after all the years and seasons of life. This kind of love is just such a beautiful, incredibly sacrificial, transforming way to live. We kept the video very simple in terms of storyline, but hopefully conveyed the deeper truth and reality that love – whatever shape it takes – really can last a lifetime."
Land In Unknown Places is Stephanie's second EP and third release. Her first EP Things Above Ground was released last year and her debut full-length album Memories of the World came out in 2015. When she began the process of creating her new EP, Stephanie found herself moving in a new musical direction.
"My first two releases were very much about my own brokenness and healing and wanting to give hope to others, and I think that thread is woven through all my music, but this EP is more "other-focused" and specifically about the kinds of connections we have with each other, and how deep, powerful, and life-changing those connections can be," says Stephanie. "Musically, it's intentionally a little less polished and a little more raw, which I felt was important in order to help shape and convey the meaning and emotions of the songs. Because, really, that's just how life is with each other - unpolished and raw!"
Look for Stephanie on tour this August and into the fall, as she makes her way to Kelowna in October for Breakout West and the Western Canadian Music Awards where she is nominated for Spiritual Artist of the Year.
WATCH/SHARE
Stephanie Ratcliff's 'Come Alive' Video
Stephanie Ratcliff's EP Land In Unknown Places will be available on Spotify, Apple Music/iTunes, and other digital retailers and streaming services on Friday, July 27th. For more information and the most up to date tour schedule, please visit:stephanieratcliff.com