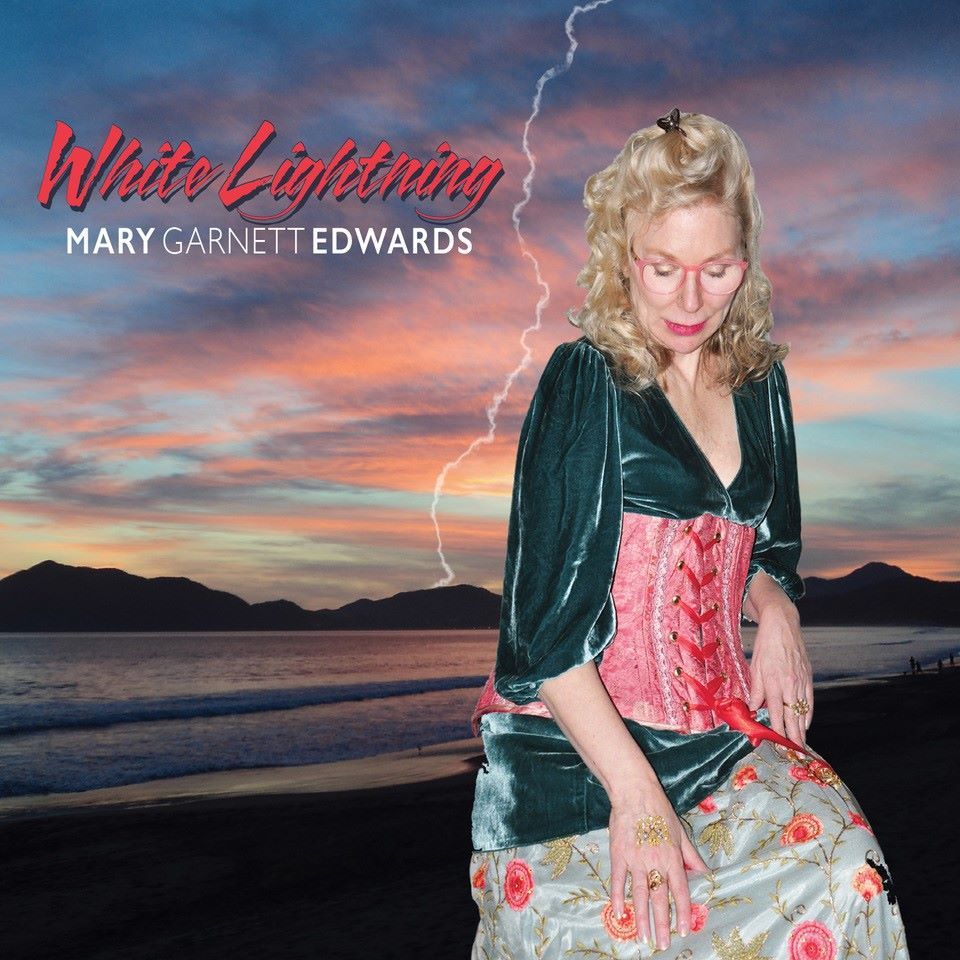 Fri Sep 25, 2020
White Lightning has struck with the release of Canadian folk-country rock artist Mary Garnett Edwards' new album.
Featuring lyrics seasoned by a life lived in the crooks and crannies of human experience, White Lightning lands with a raw intensity forged by the fire of hard times made manageable with wry wit and gratitude. "It offers a depth of practical knowledge from beyond the boundaries of the ordinary," the singer/songwriter offers.
Watch and listen to "White Lightning" here:
Born in 1957, some of Edwards' earliest career moments included performing at Vancouver's Soft Rock Cafe and Kits Hous, as well as recording at Psi Chord, Ocean Sound and Trebas Recording throughout the 70s, and in the rock band Breeze.
Then and now, Edwards has continued to draw inspiration from those around her; for example, when the founder of Psi Chord, Robin Spurgin, passed away in 2013, she felt called on to keep singing. "Robin had recorded all of my original songs in one night for future use," she recalls.
White Lightning is Mary Garnett Edwards' debut solo release; she'd previously released First Stone with her husband, the late, great musician and composer of the pop standard, "Wildflower," Doug Edwards. "After Doug passed away from cancer in 2016, I found those old tracks recorded with Robin and believed it was time to sing them again. In 2019, I asked producer Andreas Schuld to help me make an album."
The results, recorded at Studio Down Under with engineer Soren Lonnqvis, serve as both an unearthed archive and poignant fresh-read chapter in a near-five decade career in the making. Featuring a bevy of Edwards' original material — including "Robin's Song," "penned for my dear, nurturing friend," she says — the LP also includes three songs by Vancouver-area songwriter and videographer John Holbrook.
For more visit:
marygarnettedwards.com/
instagram.com/marygarnettedwards/
facebook.com/marygarnettedwards
twitter.com/MaryGarnettEdw1