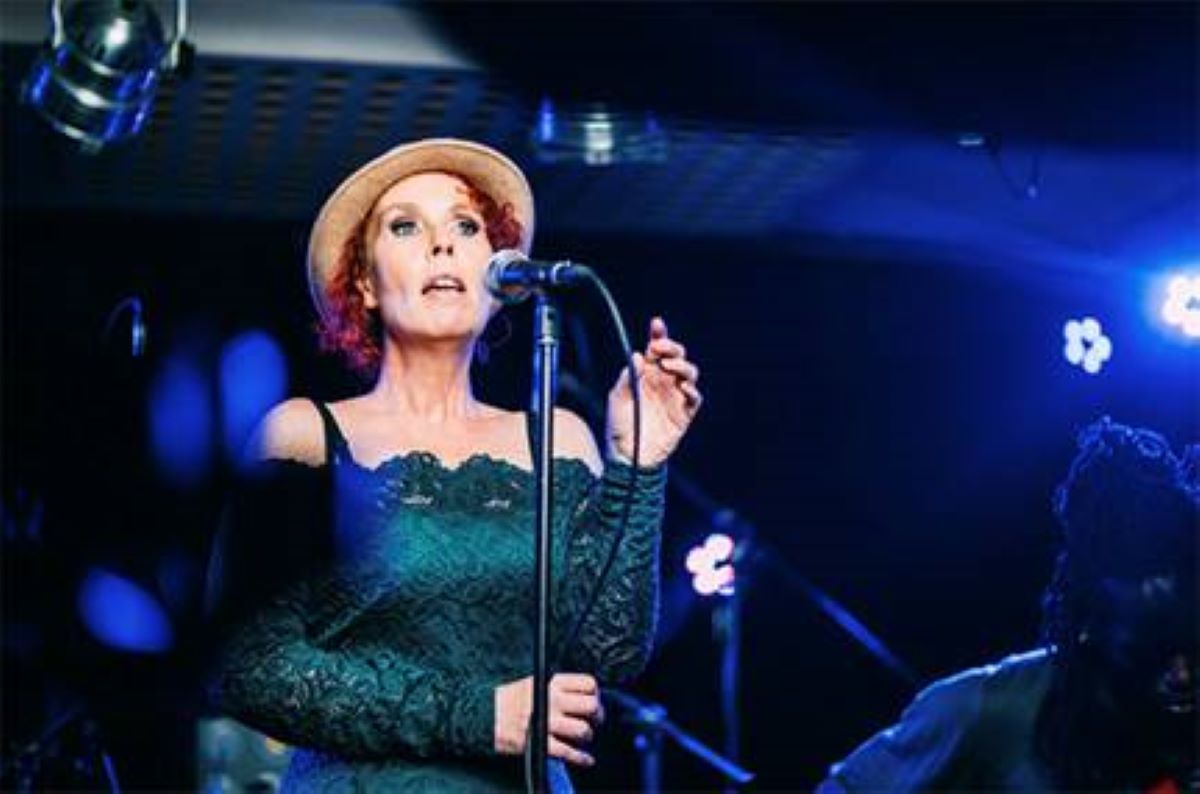 Thu Sep 24, 2020
Award-winning, internationally acclaimed contemporary jazz artist Fiona Ross unleashes today an electrifying rendition of some of her favourite works across four album releases in The Live Sessions Video Album — including her most recent, Fierce and Non-Compliant.
"I tried to do the whole live session at home, but it really wasn't me," the songstress explains. "It also meant I didn't have my incredible musicians with me.
Watch and listen to Fiona Ross 'The Live Sessions': Don't Say here:
"Part of my sound and what I love about what I do is the incredible people I get to work and play with," she continues. "I feed off their energy and, well… I just love playing with them!
"Due to COVID-19, all of my gigs were cancelled for the foreseeable future, but as soon as the studio I normally rehearse at re-opened, I jumped to book it."
The joint — one that's also held court for the likes of Adele, Nina Simone, Patti Smith, Tom Jones, Paul Weller, Rhianna, and more — had been shut for nearly five months at that point, and the band hadn't played together in just as long. Thanks to their undeniable creative chemistry, however, they instantly picked right back up where they'd left off.
"It was so exciting to see everyone and play," Ross recalls of a day that, otherwise, would've been par for the course but now exceptionally memorable due to the circumstances. "First time playing in months… It was a wonderful thing; there were smiles everywhere."
Based in London and resonating throughout the international scene, Ross is known for her illustrative songwriting and unique fingerprint of sound that blends a Latin Jazz with vintage club styles, plus a touch of Neo soul for good measure.
"Her style is poetic and the messages ooze with Millennial angst," says Jazz Weekly of Ross' heart-wrenching ballads and demonstrable lyricism. "'Don't Say' is stunning," Jazz Quarterly adds, noting the track in particular. "Delicate, languorous, gentle like a sad reflection over a martini at the end of the night, but then the heart-yanking burst of passion, the emotion like a comet exploding with raw regret. It's beautiful. The arrangements continue to be unexpected, original, thrilling, and perfectly judged for the exquisite instrument of her voice. Really, really beautiful. Seriously beautiful."
Since the age of two, there has rarely been a day for the award winning vocalist, pianist, composer, producer, educator, and journalist that hasn't centered around music. Storied highlights include fibbing her age at 14 years old to elbow her way onto jazz club stages throughout London to gig on weekends, and attending England's prestigious Arts Educational School. As Head of British Academy of New Music for nearly a decade, Ross is credited for having a hand in training the likes of Ed Sheeran, Rita Ora, and Jess Glynne, to name a few.
In her artistic career, Ross has previously released Black, White and a Little Bit of Grey, Just Me (and sometimes someone else), and A Twist of Blue.
When it comes to her most recent release, Fierce and Non-Compliant, the album is not merely a sonic sojourn into Ross' songwriting journal, but also her jotter notes as an esteemed jazz journalist. "I've interviewed some incredible people," she shares, including Maxine Gordon, Steven Gadd, Dee Dee Bridgewater, Terri Lynne Carrington, and Kyle Eastwood, to name a few. "I'd wanted to include some people on the album that have really inspired me as a person and as an artist. I was truly blown away they said yes."
It has also been the contemporary virtuoso's most challenging artistry yet, she says.
This album "has been a huge challenge on many levels," Ross says, having completed all of the writing, arrangement and production, save for two of the 13 tracks produced by Snow Owl. "I have reached into places I have just not been before.
"The 'fierce' is coming from many different angles," she continues. "It has been emotional!"
For more visit:
fionaross.co.uk/
instagram.com/fifi_ross/
facebook.com/fionarossmusic
twitter.com/fifross
open.spotify.com/album/2awVG5RCU2PpMy3kddCHQ9?si=uKrKh-JYTHSQgPoFWzHU1g