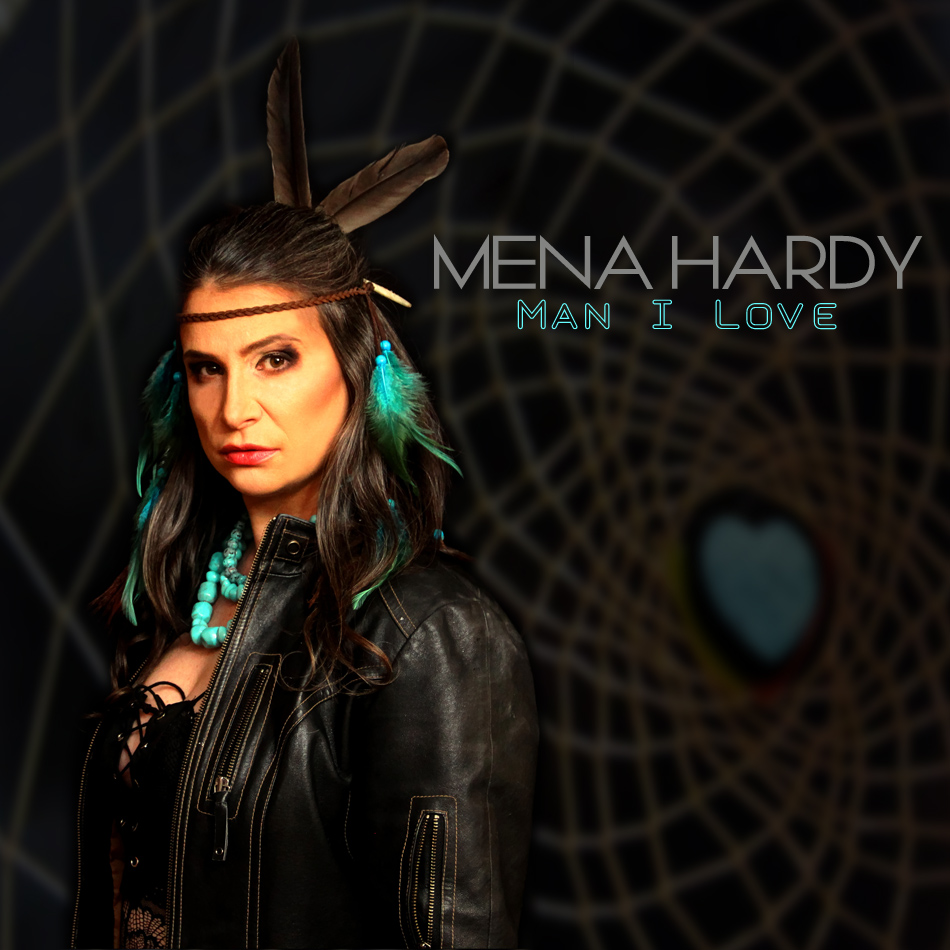 Fri Sep 03, 2021
"Man I Love" combines Mena's past musical influences, in conjunction with a spiritual and emotional connection to Indigenous culture. The combination of "Southern Rock" with Indigenous influences, satisfies a longing for those with Native ancestry. As such, "Man I Love" presents an inspirational step toward the cutting edge sound of this accomplished performer.
"Man I Love" relates to not only the loss of love, but loss of friends to suicide," as Mena explains. "I put the pain into song."
Expressed beautifully, and with deep emotion, is the understandable sense of loss of not only what was, but what might have been.
Players on the track include Producer Mark Muir, who also played guitar and bass, Roy Nichol (April Wine) on drums, Pamela Cumming plays the violin, Duncan Gillis is on the flute, and Steve McAlear added Native percussion. The track was engineered by the  world-renowned Ron Nevison.
https://soundcloud.com/gerry-young-684327208/mena-hardy-the-man-i-love-radio-edit-1
The career of Mena Hardy echoes many of the difficult steps and hard-won achievements any artist faces in the modern music industry.  The struggle to be heard is not merely one faced by musical artists but by many women in completely different professions.
Attaining a rock 'n' roll soul attuned to rhythms from below the Mason-Dixon Line from a different era, Mena Hardy found a most appealing retro groove. The term "Southern Rock" is no longer a geographic classification for her genre if it ever really was. The music she composes and performs has the down-home, spiritual feel of a girl from Alexandria, Louisiana or Alexandria, Virginia rather than Mena's actual hometown Alexandria, Ontario, Canada.
If that strikes the reader as being at all anomalous then imagine how it was for the artist herself. Her musical gifts went misunderstood and unappreciated throughout her formative years. She found herself and her old-school Southern Rock sound long after being made to feel outcast. A former Hooters waitress with a university degree in psychology, Ms. Hardy doesn't fit stereotypes well. She merely defies them and the odds in overachieving in multiple facets of her life.
Refining it in long hours of rehearsal and performance yielded acclaim and professional cache. Her music can be heard on commercial radio, television (Including the series Biker TV) and the film 'Club Utopia'. She was also the runner up for the coveted rock category in the John Lennon Song writing Competition in 2012.
Her latest material, the single "The Man I Love" harkens back to those influences in conjunction with a spiritual and emotional connection to Indigenous culture. The combination of Southern Rock with Indigenous influences satisfies a longing those of us with Native ancestry have long held. As such, it presents an inspirational step forward to the cutting-edge sound of this accomplished performer.
The deeply personal new recording relates the losses mainly of a love, but also a friend to separate suicides. A normally reticent and private person when it comes to her personal life, she nevertheless felt a need to come clean and find a kind of healing in her new material. "I put the pain into song," She confides
Echoes of it are felt across Native reserves in Canada and across the globe. The issue of suicide continues to be an expression of despair against circumstances which insurmountable. Expressed beautifully and with deep emotion is the understandable sense of loss of what was, and what might have been.
Past collaborations of this inventive artist have included an eclectic array of musicians and producers. The Covid-19 quarantine presented unforeseen challenges that this artist met with grace and determination. The recording was made with a virtual collaboration, perhaps signalling a trend that may become a recording industry mainstay.
"Anyone who played on it had to have their own recording facility," Mena says of the struggle to produce her material virtually. Roy Nichol (Of April Wine) played drums, the producer Marc Muir added guitar and bass, Pamela Cumming provided the violin, on flute was Duncan Gillis, Steve McAlear added Native percussion. It was recorded by noted sound engineer Ron Nevison.
Captured truthfully it relates Mena's introspection at what she has lost, but also what she has gained in being embraced by Metis and Mohawk culture finding a commonality in human and a musical voice that derives synergy from both regret and hope.
For more on Mena Hardy check out:
www.menahardy.com
www.facebook.com/menahardymusic
www.instagram.com/mena_hardy
www.youtube.com/shannontherocksinger