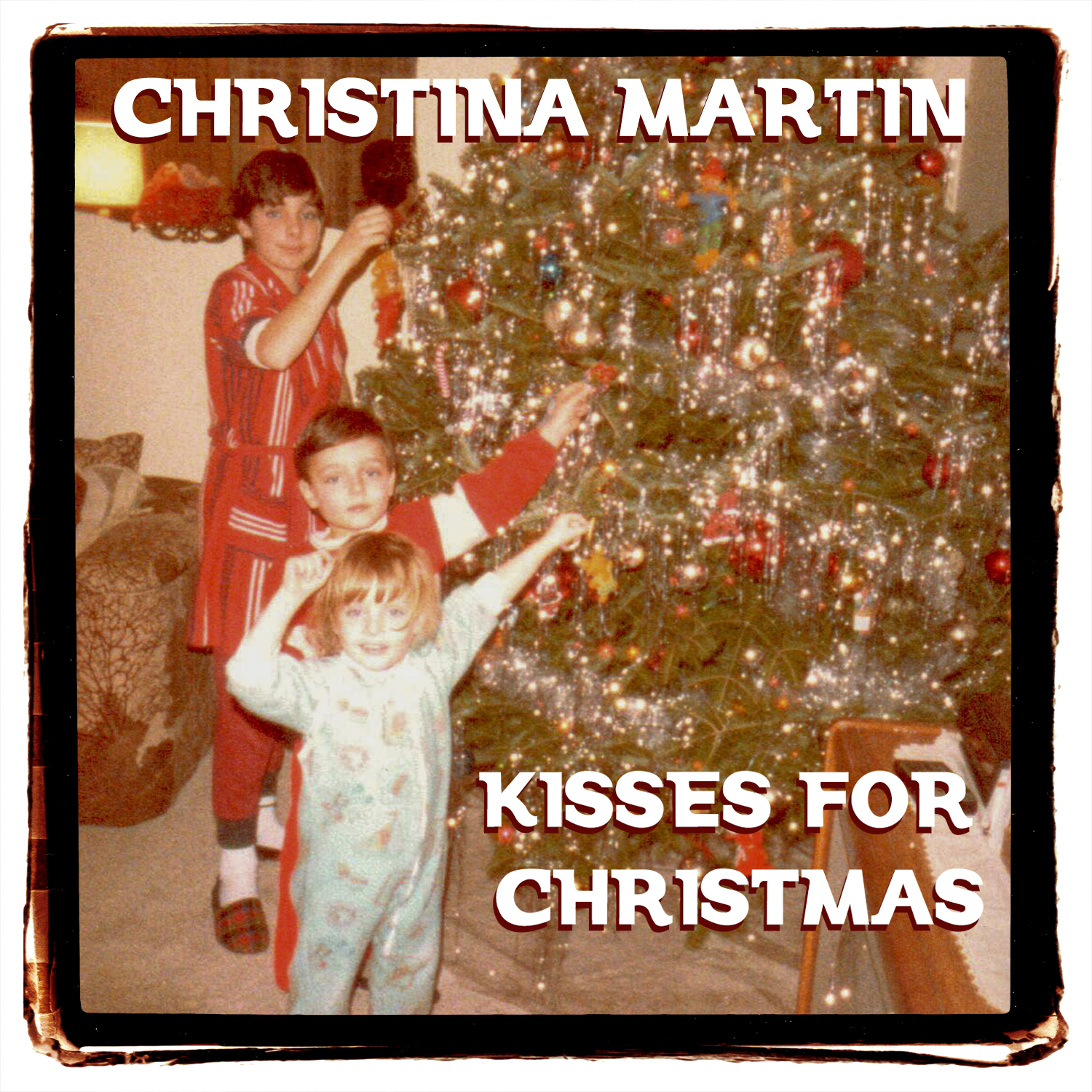 Fri Nov 27, 2020
The Martin & Murray Virtual Holiday Party
Sunday, December 13th @ 3:00pm AT / 2:00pm EST
$10 via Crowdcast
Ahead of her virtual holiday party this December 13th, ECMA Award winning singer-songwriter Christina Martin has released her newest holiday single, "Kisses for Christmas" — available now!
Check out "Kisses for Christmas" on YouTube here:
Following her 2018 hit holiday tune, "This Christmas" — which has 750,000 streams on Spotify alone, and includes features from Dale Murray and Jordi Comstock, as well as a video by Seela Misra — "Kisses for Christmas" speaks to the simple joys of the season: spending time with the people we love.
"Who remembers all the presents they got growing up?" Martin asks. "Maybe it was that Playmobil mansion, or a first electric guitar, or a prized stuffed animal or G.I. Joe...
"But then there was probably a lot of other 'stuff' that just went to waste.
"It is the most thoughtful and heartfelt gestures that stay with us," she continues. "It's the company and laughs, the festive traditions of trees bursting with lights and tinsel, the scents of cinnamon and pine candles, the music and fireside hangs that make us feel warm and fuzzy inside."
Martin's focus on simplicity is apt as the world adapts to finding new ways to celebrate holidays this year. "We're all trying to hold onto the traditions that are the most meaningful and comforting for us," she says. "Let's keep it simple this year and focus on what matters."
In such, Christina Martin and Dale Murray are bringing cheer to audiences this season from the comfort of their home in Nova Scotia with The Martin & Murray Virtual Holiday Party this December 13th.
"We're preparing some of our favourite holiday covers for this 60+ minute online event," she shares. "Cozy up with your favourite holiday snacks and socks, and bring your friends and family together virtually — or in-person within your bubble — to watch.
"We're looking forward to connecting with all of you and exchanging holiday traditions!" 
Tickets for The Martin & Murray Virtual Holiday Party are $10, or included in some Patreon tiers.
ABOUT CHRISTINA MARTIN
Christina Martin is a powerhouse. She has won numerous awards and critical acclaim for her soaring vocals, masterful lyrics, and electric performances. Her music blurs the lines between pop, rock, and roots. It is both cinematic grandeur and intimate refuge. Christina began recording her own music while slogging it out on the Austin, Texas bar scene, and since returning to her home in Atlantic Canada she's been relentlessly recording and touring in Canada and in the UK and Europe, building connections at venues big and small, singing songs about loss, love, and perseverance. Her songs have been featured in films and television, and she's performed at music festivals around the world (Ottawa Bluesfest, Area 506 Festival, Rolling Stone Weekender Festival, Belfast Nashville Songwriters Festival, Folk Alliance International and Reeperbahn Festival).
For more on Christina Martin visit:
christinamartin.net/
instagram.com/xtinamartinmusic/?hl=en
twitter.com/XtinaMartin
facebook.com/ChristinaMartinMusic/
open.spotify.com/album/5ZNe2VYpaNNNGYGWN3vVWP?highlight=spotify:track:0UfoCbdPBCV5zsh6E9rhZj