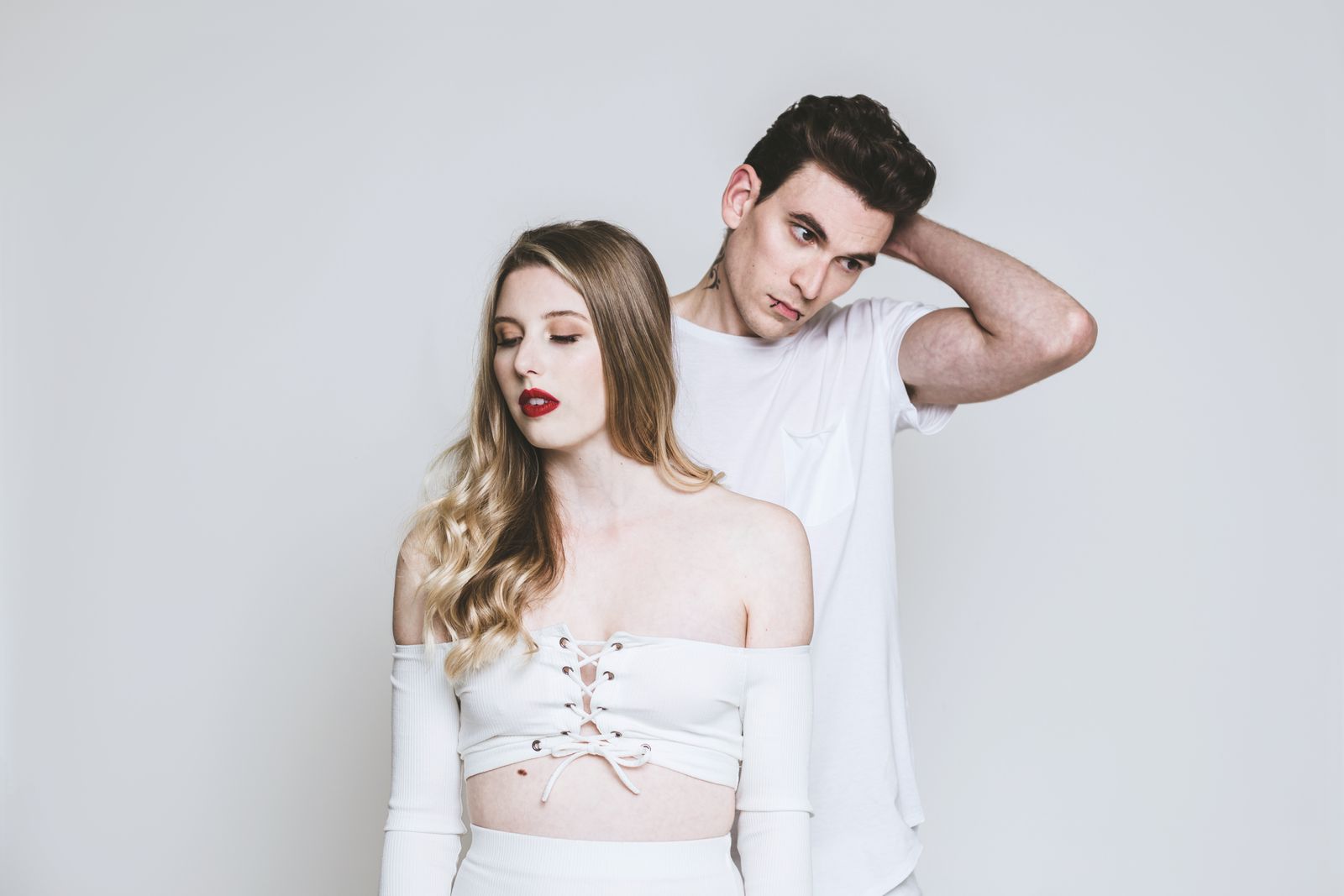 Fri Jul 31, 2020
With their music sitting at well over one+ million plays across platforms, multi-award nominated and MTV-featured Canadian pop artists Kelly & Gibson continue to fête their debut EP, Affinity, as recently announced semi-finalists in the 2020 Unsigned Only Music Competition.
The four-track album's most recent single, 2020's "Get This Right," was the second song the Vancouver-based duo of Chris Kelly and Nicole Gibson penned for the project, and speaks volumes on the album's thematic muse.
Watch and listen to "Get This Right" here:
"In general, we were very inspired by relationships for this EP," they offer. "We wrote 'Get This Right,' in particular, after a night spent talking with friends for hours about past relationships we all had, current long-term ones we were in, and what makes relationships work in the long run."
"This song is about how people come into relationships with scars from past loves and life experiences," Kelly adds of the track. "It's about how a big part of relationships are just learning how to coexist with those things in each other."
"Relationships aren't a fairytale," Gibson nods. "They aren't easy, but the good ones are worth the work and the hard conversations in the long run.
"Getting through those things with someone, and being able to move on, is really what makes the magic happen."
Nominated as Kelly & Gibson for an Independent Music Award and semi-finalists in the International Songwriting Competition, the pair first met in Montreal while each manning merch tables for their respective self-fronted bands.
Dubbed 'Gemini pop' for their 'two voices that work as fraternal twins mirroring, supporting and splitting from each other,' the creative connection was near-instant, and it wasn't long before they began collaborating on covers and original songwriting — as showcased on their burgeoning YouTube channel.
MTV quickly caught notice and rewarded them with a feature; Creative BC's Amplify program soon followed suit, and provided a foundation for the two to release their breakout EP and video for single, "Chasing Feelings,' — which was announced this month as an official semi-finalist at the 2020 Unsigned Only Music Competition.
Speaking of the "Chasing Feelings" video, you'd never guess by looking at it that its production orbited just outside of the city's by-law. "We initially filmed in a public park, and it took us about three hours to set up," they recall. "But we didn't have a filming permit.
"We were inspired by 'chasing the good feelings,' and just went for it! But we only got one 20-minute shot before the shoot was shut down by the cops."
Ever resourceful, they literally took it home and completed the shoot in their apartment; the result is a confetti-piñata-bubble-balloon blast of eye-candy set to their signature musical magnetism, and a grade-a example of what keeps audiences coming back for more (and more).
For more information:
instagram.com/kellyandgibson/
facebook.com/kellyandgibson
twitter.com/kellyandgibson
open.spotify.com/artist/26VYoNFsssSTaujr65E29B?si=F9LxZhtgR6StjUQCiYKcjg