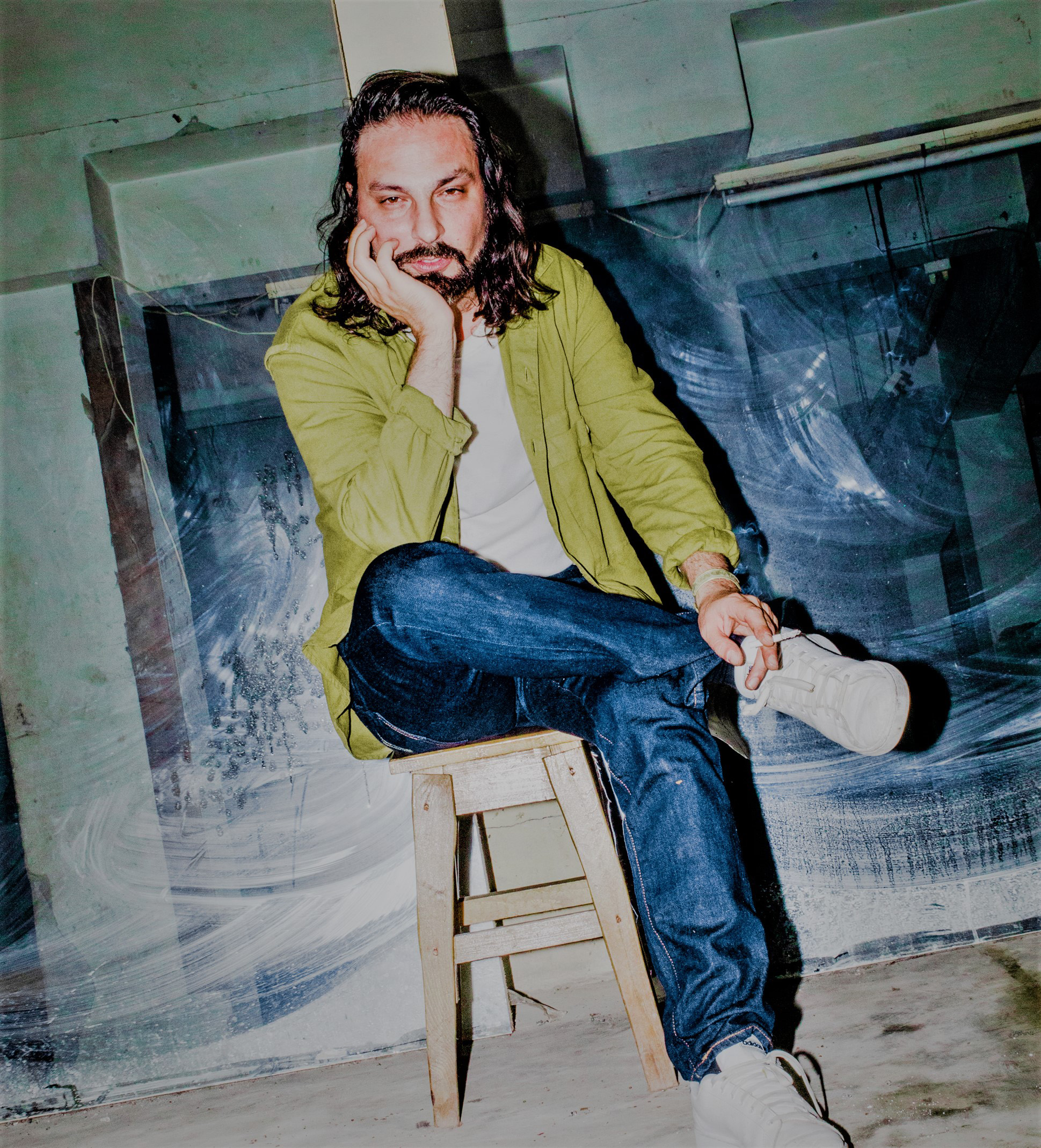 Fri Jun 04, 2021
Beirut-based multi-instrumentalist, composer, arranger, and producer Gilles Jan Petersen, better known under his stage name Laszlo Jones, announces his latest single and music video, "In The Morning," a track off his upcoming collection of work, the EP Beyond The Door. Delivering a unique sound reflecting his multiple talents and vivid creativity, Jones continues his musical journey in style with this record mixed by Kane Churko (In this moment, 5 Fingers Death Punch, Ozzy Osbourne, Papa Roach, Skillet, Disturbed) at the "Hideout" studio in Las Vegas, and featuring drummer Ralph Sammins, bassist Michael Buyens, arranger Marcos Barilari, and pianist Michael Arrom.
"In The Morning" sees Laszlo Jones express the contrast between the atrocities of a night of modern warfare (bombing and killing) and the calm and gentleness of a morning with rising sun and light breeze. For the music video, the concept was transposed into a night of ultra-violence between a man and a woman, leading to the murder of the man. In the morning the woman wakes up and goes about her day, dancing it away.
Check out "In The Morning" on YouTube here:
Freedom seems to be the word that best describes Laszlo's music and himself as an artist. He released his first record called Banana Nation in France in 2011, with Universal Music, achieving a fair critical and commercial success locally, and topping a million views with his video "Download Me Im Free." Laszlo is first and foremost a music composer and he lets himself be guided by all 5 senses, his critical but joyful view of the world, and his remarkable appetite for freedom, to achieve exquisite songwriting, which is his strength. Born in Beirut from a Dutch and Hungarian Father and a Lebanese mother, Laszlo Jones' childhood was punctuated by many travels, following the expatriations of his parents, and gave him an exalted taste for adventure, discovery, and freedom.
With a composing style characterized by crossover atmospheres, his signature sound lies at the intersection of pop/soul, rock, metal and electro. The listener will discover Laszlo Jones' hallucinatory perspectives and universe, a futuristic dark world tinged with rage and a certain realism. He invites us in a sensory journey, in a setting as poetic as it is violent, where he consciously mixes the authentic beauty of the images with the chilling sensation they provide. In the end, it's as if Laszlo Jones was composing music for his own mental movies. His inspiration does not know the format, it is free, like him. An escape from reality that takes you on a trip through time and space while challenging your most hidden emotions, "In The Morning" is a soulful, ethereal and post-contemporary song filled with grace, for a guaranteed out-of-this-world feel.
instagram.com/laszlo.jones/
facebook.com/laszlojones
open.spotify.com/artist/3GZ2gXYmULJFnLPGZXOPBQ?si=wfQTThqyTv-mTErEmL9R2w&nd=1